Smartphones from the Future
ANIKET PANDE from BlazeTechnica reviews some upcoming smartphone releases.
iPhone 13 Series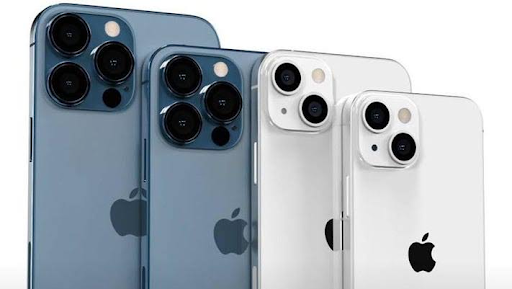 Come September, Apple will launch the next in its iPhone series as has been tradition. There is already a lot of chatter around the upcoming iPhone 12 series, expected to launch in mid-September. Just like last year's iPhone 12 series, the iPhone 13 series is also expected to have four models, namely: iPhone 13 mini, iPhone 13, iPhone 13 Pro and the iPhone 13 Pro Max. The design and sizes of all these models will be identical to iPhone 12 series. However, rumours say that there are differences in the camera modules. While 12 and 12 mini have vertical bases, 13 and 13 mini are touted to have a diagonal camera arrangement. Apple is also expected to use larger camera sensors for better ultrawide shots.
The iPhone 13 Pro is upgraded to get the sensor-shift image stabilisation, previously available only on iPhone 12 Pro Max. Some rumours say that the notch on iPhone 13 series will get slightly smaller. iPhones will continue to rely on their Face ID mechanism for security. There is no confirmation about the addition of an In-Display Fingerprint Scanner. Display on the iPhone 13 Pro and 13 Pro Max is expected to get a big upgrade – the 120Hz ProMotion display, which has a higher refresh rate. 13 and 13 mini will get a normal 60Hz display. When it comes to performance, all the new iPhones will be powered by Apple's A15 Bionic processor. The battery capacity on iPhone 13 series will also be increased by 10-20% compared to the 12 series. Pricing is expected to be similar to the 12 series but we will only know more after the official launch.
OPPO X 2021
See Also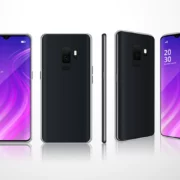 In the last few years smartphones with a foldable display like Samsung's Galaxy Fold series, Motorola's new Razr and Huawei's Mate X have been making all the right trends. OPPO'S November 2020 concept launch, however, has caught our eye. The OPPO X 2021 smartphone boasts a rollable display, which is a pleasant surprise. While the 6.7-inch display leads us to consider it as a normal smartphone at first glance, the display rolls over and converts into a 7.4-inch square form factor which can then be used as a mini-tablet. This screen expansion is easy: just swipe up and down on the power button or just press the button twice.
OPPO claims the smartphone can withstand 100,000 expansions and retractions. The UI and apps also automatically adjust themselves according to the expanded display. OPPO calls their display a variable OLED, owing to how they use a Quad HD+ AMOLED with a refresh rate of 120 Hz. The processor used on the OPPO X 2021 is Qualcomm Snapdragon 865, and it is powered by a 4000 mAh battery. The phone lacks a front camera. OPPO X 2021 is still a concept smartphone and is not available for purchase but gives us a thrilling insight into how smartphones of the future will look.