Gastronomy Simplified – Whisk Affair
Uttar Pradesh-based Neha Mathur is helping substitute your grandma's recipe book in the kitchen with an assortment of Indian, Asian, Middle-Eastern, and Continental cuisines all dished out on her blog with rigorous detail. Neha opens up to Juveria Tabassum about how food whisked her away from a career in dentistry, and how rewarding following one's passion can be…
When and why did you switch to this venture?
I've been running Whisk Affair since 2012. After my wedding, I travelled a lot and lived in many countries including Malaysia, Czech Republic, USA etc. There I got exposure to a number of different cuisines and recipes from around the globe. Food was always my passion and I started making these recipes at home. Over time as I perfected each recipe, I started to document them; which eventually became Whisk Affair.
What sets apart Whisk Affair from the crowd of cooking tutorials online?
I do a lot of research into the recipe and ensure that it would turn out good each and every time anyone makes it. The proportions used in the recipe are carefully measured and used. I only share the recipe once I am sure that it tastes good.
What are some of your favourite ingredients?
Since I make recipes from around the globe with different kinds of ingredients; I try to go as genuine as possible and try various ingredients. However some of the whole spices like black cardamom (which is highly underrated), is one of my favourites. I also love bay leaf, green cardamom, sesame seeds, and garlic.
How do you plan on growing your venture?
My vision is to help people experience food. I want to reach out to as big an audience as possible and help them try authentic recipes from around the globe. I'm constantly looking for creative recipes to attempt and share. I'm also in the process of publishing a new book which will help me reach out to more people and get them back to Whisk Affair to try more recipes.
See Also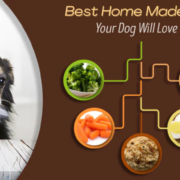 Your favourite summer recipe
Light and refreshing recipes are the way to go in summers. My favourite are watermelon feta salad, mango lassi and fruity lemonades (I've tried Strawberry, Mulberry, Litchi and many more). I also love to bake fresh breads; while I make Jowar Bhakri/ Roti regularly that goes well with everyday Indian meals.
What trends are people following in the arena of home baking these days?
The lockdown has motivated more people to try their hand at cooking and discover new recipes. Most people like making simple and easy recipes which don't require fancy ingredients or equipment. Some baking recipes which suit them are 5 minute chocolate lava mug cake, Oreo Brownies, and Apple cinnamon cake.