Why Does Sustainable Fashion Matter?
Fashion has impacted the environment in numerous ways. Many celebrities, influencers, and other people are promoting, influencing and educating people in sustainable fashion. As we all know Fast Fashion mostly focuses on speed and low costs which is damaging the environment rapidly by drying up water sources, rivers, and water streams. We appeal to you to try these fashion brands which promote sustainable fashion and contribute to the environment from our side.
Why Does Sustainable Fashion Matter?
Sustainable Fashion is important because it saves natural resources and reduces carbon footprint. Most sustainable fashion brands use materials from natural or recycled fabrics that require less energy, and water, and less involvement of fertilizers or pesticides. Sustainable fashion also saves animals' lives because it has been estimated that the leather industry has been slaughtering 430 million animals per year. Sustainable fashion is healthier for us and the planet. So it is important to educate ourselves and bring awareness amongst the people on who made our clothes, what they are made of, and how the production of clothes is impacting us and our planet.
Top 8 Sustainable Fashion Brands
Here are some of the top Sustainable Fashion brands to shop from-
1. InSom– InSom brand was founded by Sejal Jain. Insom assures its customers that the production process is sustainable and 100% eco-friendly. The clothes are stylish and comfortable. The company focuses on converting defective textiles from large-scale organic fabric production companies into wearable works. The brand assures its customers that it is 100% zero waste and sustainable production process. Apart from denim, InSom sells other products like dresses, jumpsuits, pants, and tops.
https://www.instagram.com/wear_insom/
2. Doodlage– Doodlage is a brand founded by Paras Arora. Doodlage has been turning factory waste into limited-edition collections. They recycle post-consumer waste and scraps into new fabrics and create garments made for longevity. They also use materials like organic cotton, corn, and banana fabrics in their products. The brand collaborates with like-minded organizations for special projects. Some of the products sold by Doodlage are dresses, jumpsuits, co-ords, bags, wallets, pants and shirts.
https://www.instagram.com/doodlageofficial/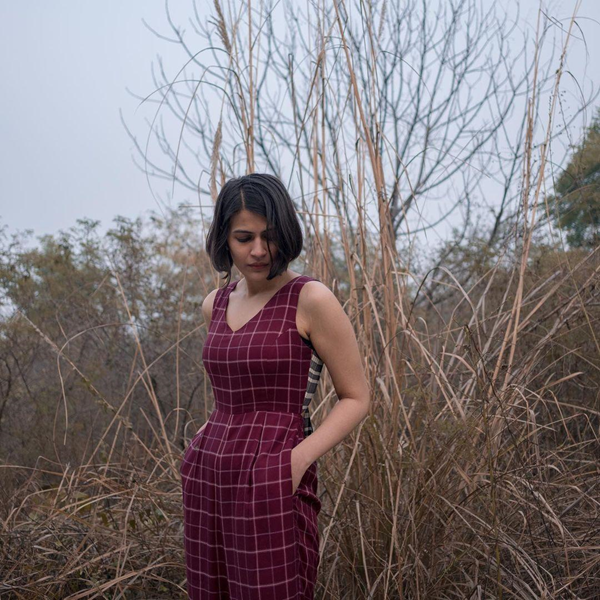 3. No Nasties– No Nasties is one of the famous sustainable fashion brands that are both long-lasting and fashionable. This brand was founded by Apurva Kothari in 2011. No Nasties offers a wide range of Vegan clothing made from 100% organic cotton. The company has influenced many other companies to promote eco-friendly products. No Nasties sell different types of products like sarees, kurtis, pants, kurtas, earrings, and necklaces.
https://www.instagram.com/nonasties/
4. Renge– Renge is a sustainable fashion brand founded by Sheena Uppal. The brand has been creating beautiful clothes that are made with eco-friendly methods and some part of the factory runs on Solar energy to reduce carbon footprint. All the fabrics by Renge are skin-friendly and each collection is created out of the best fabrics. Renge also offers custom fits for all styles. Renge has a wonderful collection of dresses, bottoms, jackets, tops and jumpsuits.
https://www.instagram.com/renge_india/
5. B-label– This brand started by Chirag Tekchandaney has been creating sustainable clothing for many years using hemp fiber which is one of the strongest fibers on earth. The fabric is UV resistant, carbon-negative and every piece of clothing is made with precision to detail to ensure that the customers feel comfortable, relaxed, and stylish as well. B-Label products help you take a step towards a better environment, they fit you perfectly and last for a very long time. They sell shirts, trousers, co-ords, cushions, tops, and pants.
https://www.instagram.com/blabelindia
See Also

6. Nicobar– Nicobar is one of the popular sustainable clothing brands founded in the year 2016 by Simran Lal and Raul Rai. The brand became famous because of its modern designs combined with traditional elements to give the best of them both. All the clothes are made with organic material and sustainable fabrics like bamboo, modal, and Tencel to decrease pollution and carbon footprint on the earth. Nicobar sells different types of sustainable products like Sarees, Kurtis, Pants, Kurtas, Earrings, and Necklaces.
https://www.instagram.com/nicojournal
7. Mio Borsa– If you are looking for Vegan leather bags, then Mio Borsa is the place for you. Mio Borsa, a vegan brand founded by Pallavi Behl that focuses on creating handbags made from vegan leather. The bags look classy and look similar to real leather. The handbags are environmentally friendly and do not harm animals. Some of the other products by Mio Borsa are wallets, bags, clutches, and totes.
https://www.instagram.com/mio.borsa
8. Ka-Sha– Founded in the year 2012 by Karishma Shahani Khan, it is one of the popular sustainable fashion brands in India. The brand has been producing sustainable and ethical clothes to reduce global carbon footprint. All the clothes are made with natural fabrics and hand-dyed to ensure that there is no damage done to the environment. Some of the eye-catching products sold by Ka-Sha are Dresses, Tunics, Tops, and Scarves.
https://www.instagram.com/ka_sha_india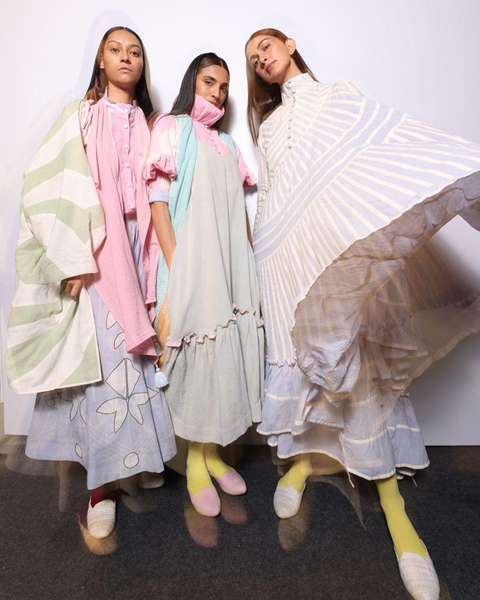 Conclusion- These are some of the top sustainable fashion brands which have been contributing to protect the environment. So let's take this step toward sustainable fashion and protect our environment and resources.