15 Famous Traditional Foods Of Haryana

Haryana is popularly known as the land of agriculture, dairy products, and also delicious roti. Haryana people prefer simple food and their diet includes pure cow and buffalo milk, homemade butter, and ghee, which are included in almost every dish. The cuisine, although simple, depicts the culture of the state, and is a major attraction for every tourist.
Listed below are a few of the most delicious, and famous dishes from Haryana.
1)Singri Ki Sabzi
Singri Ki Sabzi is a popular dish in Haryana and Rajasthan. It is prepared by soaking singri in turmeric water and different spices are added. Singri ki Sabzi tastes delicious with paranthas. In some dishes, tangy flavored dried mango, yogurt, and other spices are added.
2)Bajra Aloo Roti
Bajra Aloo Roti is one of the regular healthy dishes in Haryana. It is prepared with bajra flour, mashed potatoes, garlic, and a little garam masala. Bajra Aloo Roti is served with white butter and it is mostly made as a winter dish to tackle the winter chills in Haryana.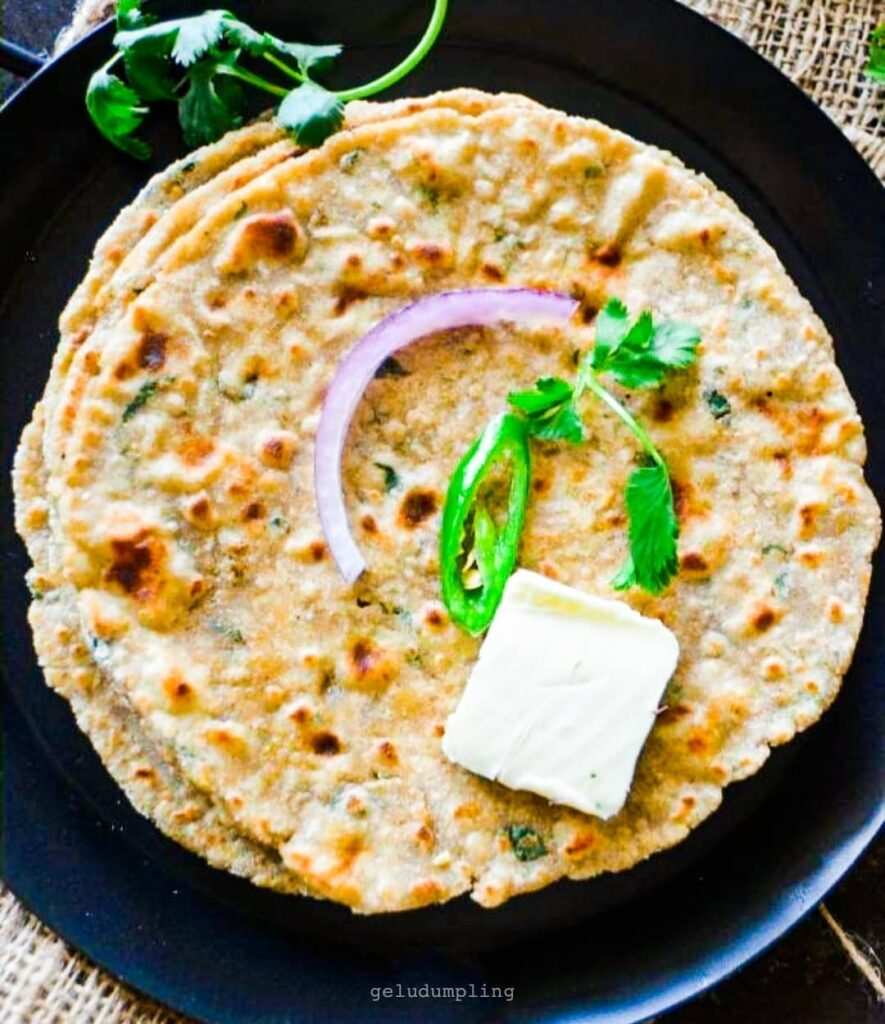 3)Mixed Dhal
Pulses are quite popular in Haryana, as they are produced abundantly. The Mixed Dhal dish is a blended dish of all major pulses like chana dal, toor dal, masoor dal, and moong dal available in the state, and cooked with tomatoes, curd, garam masala. This is a regular dish in every Haryanvi house. Mixed Dhal tastes excellent with jeera rice and paranthas.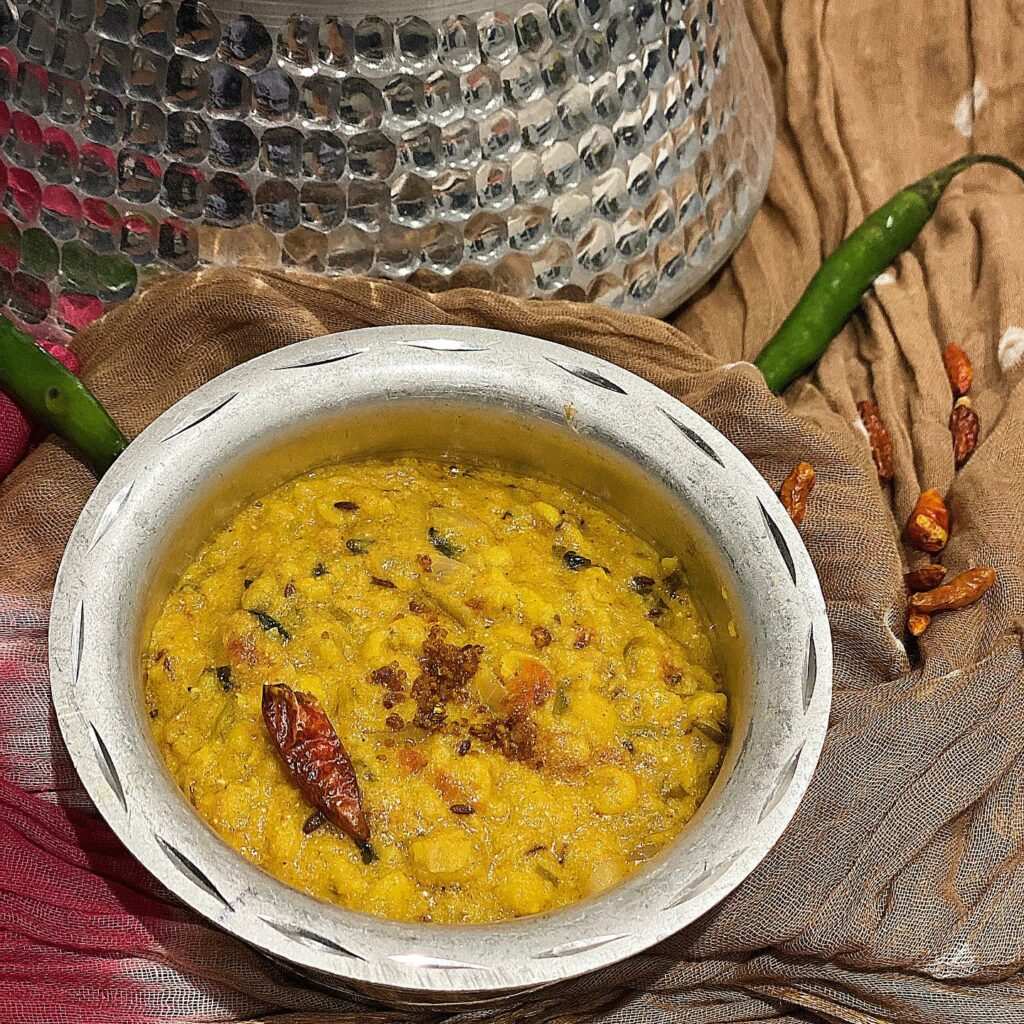 4)Hara Dhania Cholia
Green Channa is a vastly produced pulse in Haryana. The Hara Dhania Cholia is cooked with onions, some vegetables, and spices. This tasty dish is served with rice or paranthas and is a must-try dish when we visit Haryana.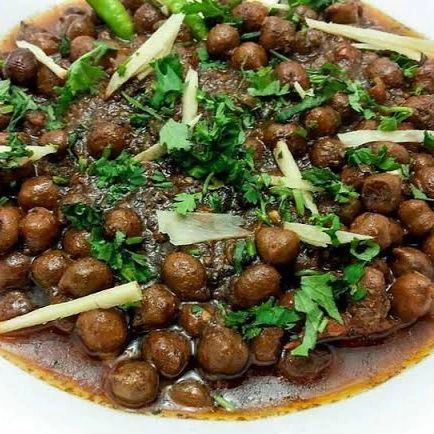 5)Kadhi Pakoda
Kadhi Pakoda is a traditional Haryana dish, which tastes super delicious. Kadhi means yogurt sauce and pakoda means fritters made with onions, gram flour, and seasonings. This delightful buttermilk curry is loved by everyone. To make the dish even more delicious, use yogurt made from whole milk.
6)Malpua
Malpua is a perfect sweet dish in Haryana. The fluffy and soft pancake is topped with ghee, sugar syrup and served with rabdi. It is the people's favorite sweet because eating just one slice of Malpua is never enough, there is always a craving for more.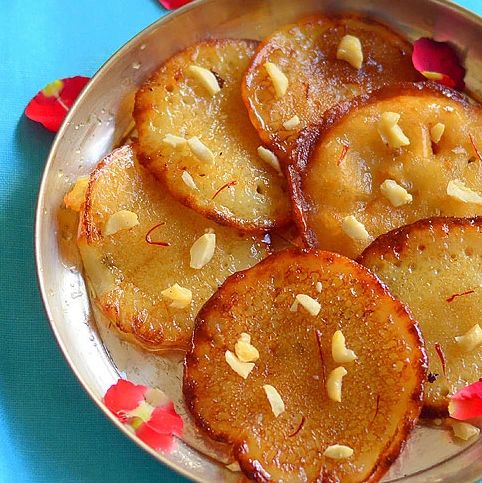 7)Tamatar Chutney
There are different types of tamatar chutneys made across the country. But the Haryana special chutney is spicy and is prepared with tomatoes, onion, garlic, and specific spices. Mostly tamatar chutney is served with pakoras and paranthas in Haryana food stalls and, majority of the houses.
8)Mithe Chawal
Mithe Chawal, also known as sweet rice is a very famous dish in Haryana. It is made with Basmati Rice, ghee, sugar, and cardamom. Haryana is one of the places where Basmati rice grows best, hence this dish is a must try.
9)Methi Gajjar
Methi Gajjar is a unique dish because it is both spicy and a little sweet. Methi and Gajjar are the main ingredients used for preparing the dish along with some spices which make the dish mouth-watering. Methi Gajjar is mostly served with roti or rice.
10)Besan Masala Roti
Besan Masala Roti is a popular dish in Haryana. Made with besan, wheat flour, and lots of ghee. It is a type of Indian bread where other ingredients like Chili powder, coriander, and amchur are added for taste and extra flavor. The Roti tastes best with sabzi or raita.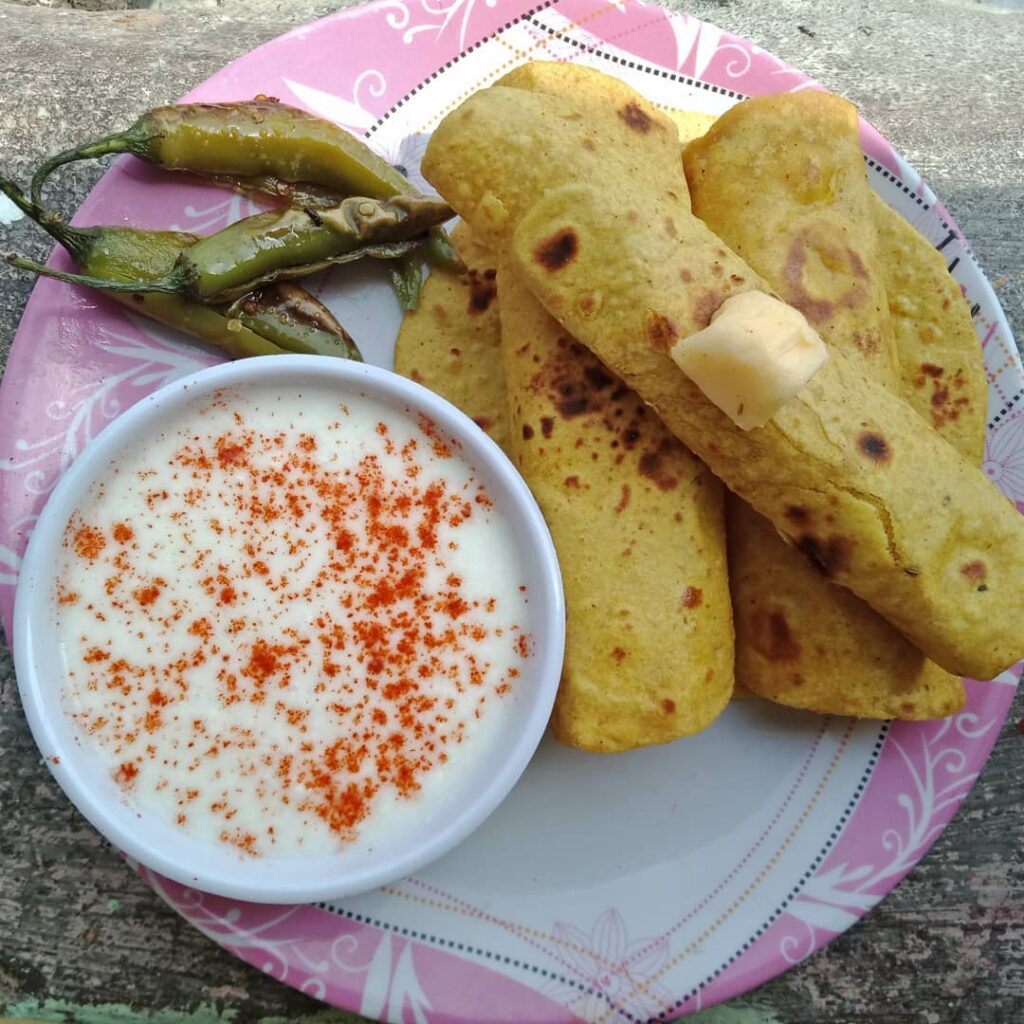 11)Bajara Khichri
Khichri is very popular across the world. But what makes Haryana's Bajara khichri special is instead of using rice, they use Bajara (pearl millets). The bajara is soaked overnight, and is cooked along with moong dal in a pressure cooker. It is a healthy dish which helps in weight loss.
12)Kachri ki chutney
Kachri ki chutney is very popular in Haryana and Rajasthan. This chutney is made from Kachri vegetable, which is a different type of cucumber that looks like a watermelon. The main ingredients in this dish are spices, yogurt, kachri, garlic, and onions.
13)Dahi Vada
Dahi Vada is one of the famous dishes in North India. Dahi Vada's main ingredients are yogurt and vada. The vadas are soaked in water and put aside. Then the yogurt is sweetened and poured on them with chili powder and different chutneys. It tastes the best when eaten cold.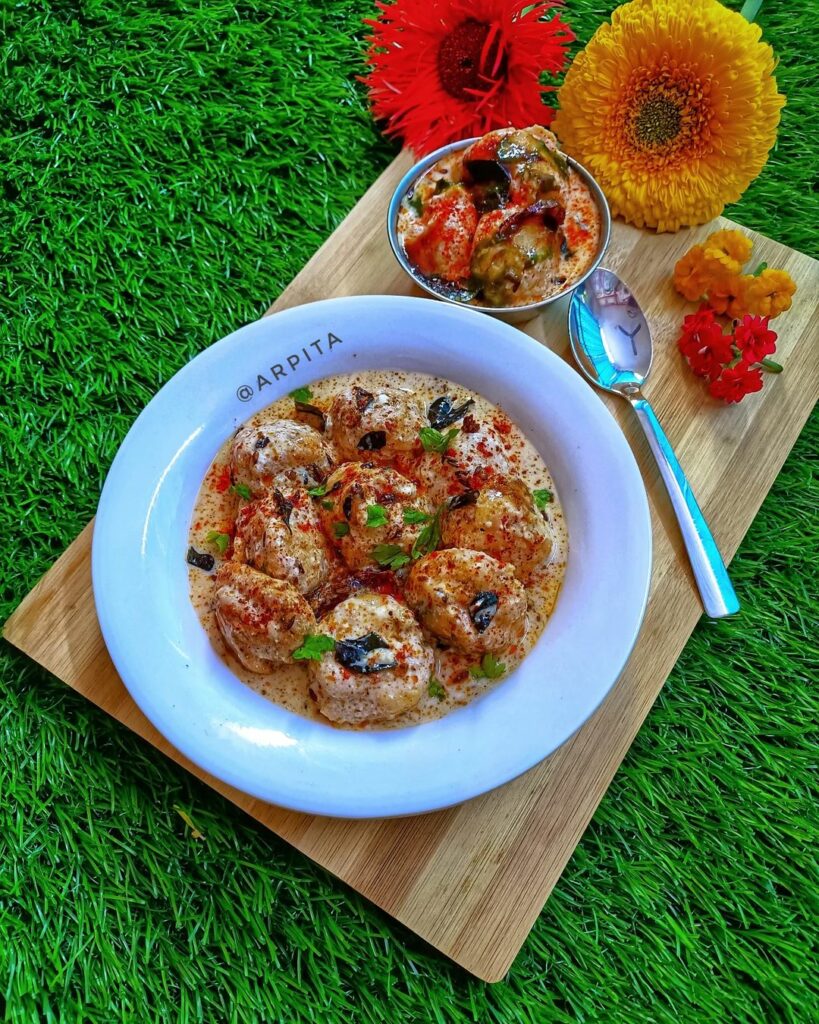 14)Rajma Chawal
Another famous dish in Haryana is Rajma Chawal. Beans are boiled and soaked overnight and are used to mix with gravy. Rajma is wonderful with hot steaming rice and very healthy, as it is the best protein source for vegetarians.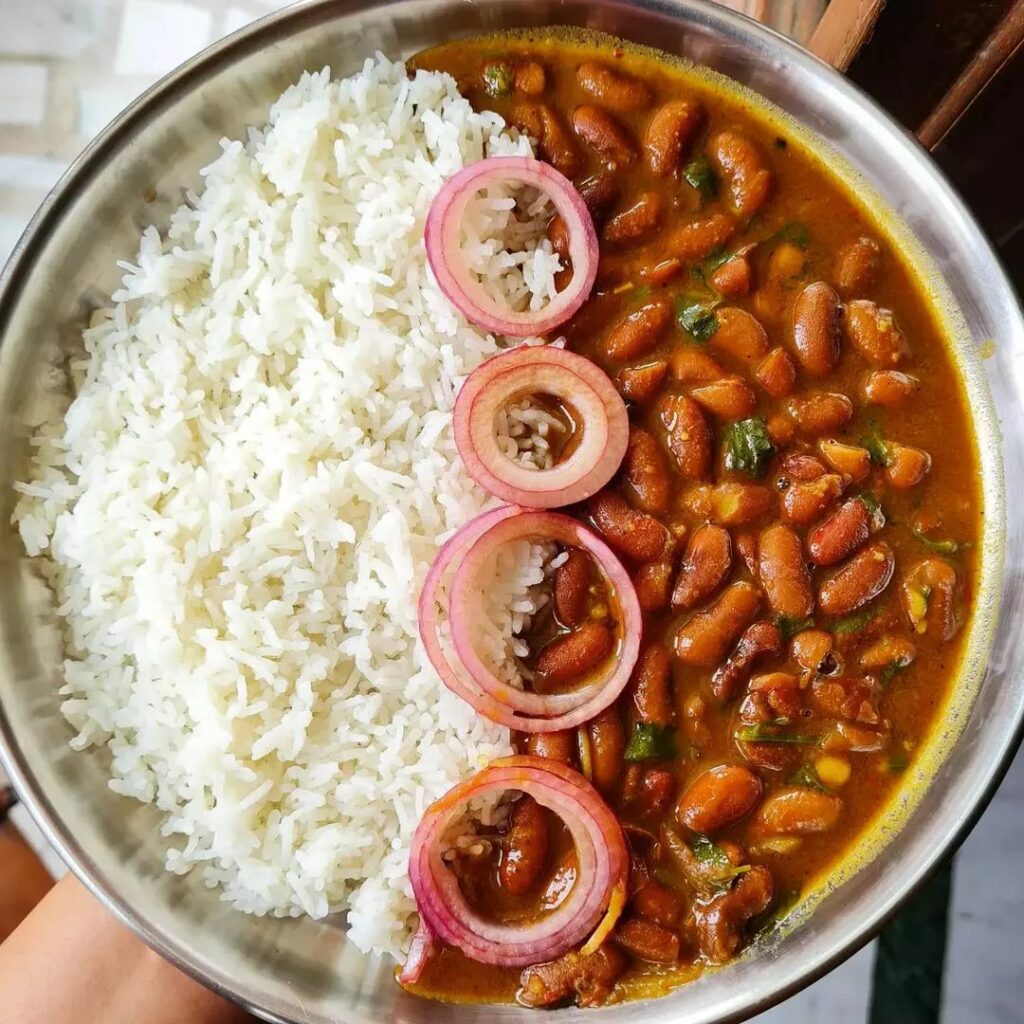 15)Alsi ki pinni
Alsi ki pinni is a popular sweet dish made with alsi(flax seeds). Ingredients like wheat flour, alsi, sugar, nuts, and a good amount of ghee are mixed and rolled into balls. This sweet dish is very healthy, because alsi is loaded with omega 3 and iron.
Conclusion
These are some of the traditional foods of Haryana with some earthly essence. Haryana's cuisine is worth a try and makes you crave for more!