20 Years and Counting: Tushar Kapoor

Tushar Kapoor
TUSHAR KAPOOR
Actor and producer TUSHAR KAPOOR completes twenty years in Bollywood this year.He also completes 5 years of single father-hood status to his son Lakshaya. Speaking with LIPIKA VARMA in an exclusive chat for Hashtag India, the actor discusses his experience in the industry, turning producer with Laxmi Bomb, and watching his son grow up.
What changes do you see in yourself in these 20 years?
I got more illuminated and enlightened I can say. My management skills are better now. I have stopped worrying about small things. You focus on more important things since you don't have enough time. I have become more confident, organised and purposeful. I keep chanting a lot as I follow Buddhism.
How were the initial days of dadhood like?
My son's birth and pre-birth phases have brought in a lot of peace, harmony and compassion. This can be noticed in our persona. I started following, Buddhism because of my friends. I started this practice just when I was getting into the process of being a father, and this happened simultaneously.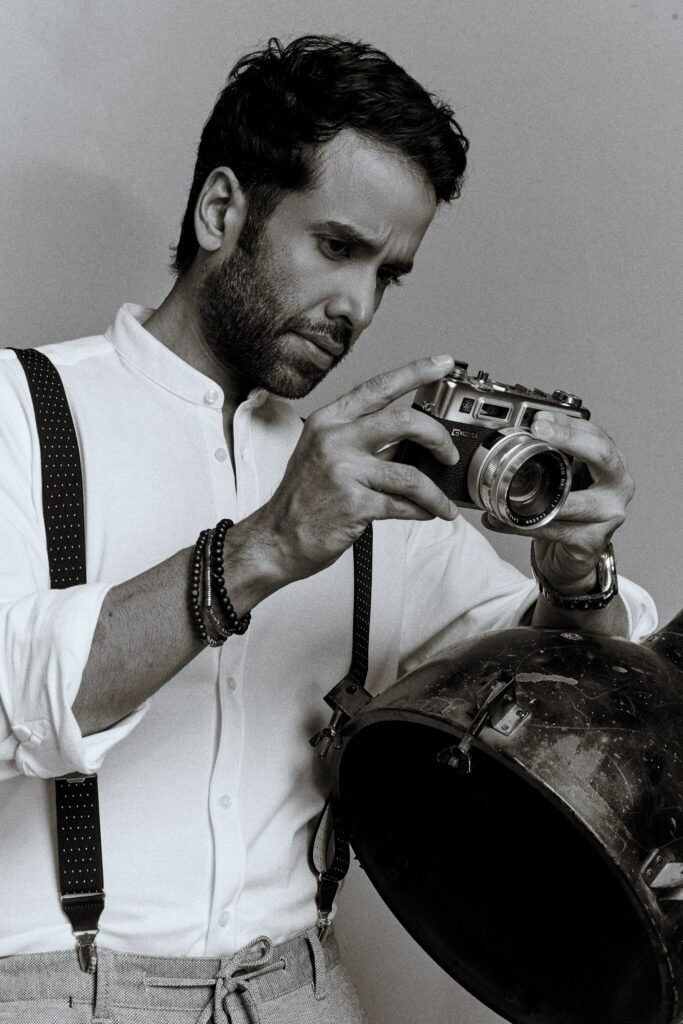 What has Buddhism taught you?
It's about facing and cleaning your Karma. Going about in this world and realising the kalyug that it is. It's our mission to be victorious and set an example for others so they can also be happier. It's not about having this perfect life in the mountains, with absolutely no worries. It's working on it and leading a happy life. So it's no escapism. Changing philosophy increases your strength and resilience. It is beautiful. It's definitely the most liberating practice that I have indulged in.
We don't believe in manipulation. My father has always advised us to work hard and be patient. My mom is also focused and so are we. That's probably how I managed to sustain in the industry for 20 years.
What changes have you seen in the industry having been here for almost 20 years?
Things have changed, but on the whole, success and failures and rules and regulations of the industry are still the same. Just the packaging has changed in many ways. OTT has gotten strong. The methods of reaching people changes. The processes of filmmaking have enhanced. But the content and the masala that people like, storytelling, performances, these are the basic ingredients, and I don't think that changes. The grammar really changes a lot but the novelty of bringing new stories, innovative ways of presenting your films by and large needs improvement. People want entertainment. That will never change.
How much time do you spend with son Lakshaya now?
I spent a lot of time with Lakshya because we do his online studies. I also get to spend more time because my parents are with him most of the time. Everything is planned according to his time. He wishes to spend more time with his friends. He gives more importance to his friends so sometimes I feel I am doing something wrong (laughs).
It is being said that the third wave of Covid will affect kids. What sort of precautions are you planning on implementing for Lakshya?
I have taken proper precautions from the beginning of these trying times. If he is going to grandparents also we take him safely and we just take him to the neighbourhood only. We hear the third wave will affect children only, but I feel there is no such evidence. Covid has no strategy. The more we go out, we contribute to the third wave. I don't believe we can safeguard ourselves and our kids but being fearful is good.
See Also

Usually it is said a single parent faces a lot of difficulties in bringing up kids. Any message you would like to share as you have opted to be a single father?
I don't think there's much of a difference. So many times either one of the parents takes things for granted. The other person does little work, thinking they've done their duties by being the breadwinner. It might be hard for couples too to give their kids equal love.
It's about unconditional love, regardless of whether you are a single parent or not. At the end of the day a child should feel happy and complete.
I'm doing everything as a single parent. I can't cheat myself. If I do less for him, I'll be cheating myself. I'm not depending on anyone else. It's about unconditional love, regardless of whether you are a single parent or not. At the end of the day a child should feel happy and complete. If your son or daughter is happy that's because of your love, not just because you are married. We know at times just to keep up appearances as a happy family, couples stay together.
Do you expect your son to carry your legacy in the industry?
I hope I'm alive to see that. (chuckles). I'm 45 now and my son is 5 years old. If I'm alive I will be sitting here and giving an interview talking about their milestone and not mine.