5 Ways to Keep Your Kids Entertained This Pandemic

Parents are often searching for and experimenting with different ways to engage their kids in meaningful activities as having a schedule for the day is very important for them as well as their young ones. Here are some activities suggested by Nikita Kabra…
Art and Crafting
Involving your kids in art and craft will not only add fun to their day but also help in developing fine motor skills and enhancing hand eye-coordination. Working with different materials teaches them about shapes, colours, and textures. This way, kids can discover their artistic side and to be more creative and ingenious. It can be paper crafting, colouring, leaf prints, finger painting, scrapbooking, etc. The kids will surely be in love with this easy and fascinating crafting.
Himanshu Art Institute offers a certificate course in art and craft for kids. You can visit the website and fill the registration form. Kids can learn freehand drawing, paper crafting, creative work, origami, soft clay, etc. You can also check Gurukul Academy of Excellence and let your kid explore a beautiful craft.
Yoga Sessions
Yes, you read that right! Even kids love to imitate yoga. Children enjoy yoga poses and like to practice on their own so teach your kids the bridge pose, cobra pose, sukhasana, butterfly pose, etc. Yoga can improve focus, self-esteem, and reduce anxiety among kids. As you all know, during the pandemic kids cannot wander around freely so daily yoga sessions can strengthen the mind and body connection and enhance the physical flexibility of the child.
The Art of Living and Yoga Bharati conduct yoga sessions and meditation programs for children, which improves their overall health and helps parents raise a happy child. You can visit the website and check the schedule and fees for the same. Did you know that by introducing yoga at an early age you can help children learn healthy lifestyle habits?
Reading
If your child is 15 months and above, your baby will build curiosity in seeing pictures, colours, listening to stories, and flipping the pages of a book. Books come in different varieties that may draw the attention of the baby. You can buy books like sound-board books, touch and feel books, peek-a-boo books, or push and pull books, etc. online. Reading to infants and toddlers is important, as they may understand different emotions and sounds.
If you want to add wonderful and creative books to your home library, you can buy the early Usborne board books for your baby. You can also choose from bookywooky.in, which has handpicked books for kids. You can pick books for 2-8 years and above. If you are interested in pre-loved or imported books join the kids' books group on Facebook, run by a mom who uploads interesting learning books for children weekly.
Few books your toddler will love to read:
-Mama, Do You Love Me by Barbara M. Joosse illustrated by Barbara Lavallee.
-Too Big for Diapers by Random House.
-The Snowy Day by Ezra Jack Keats.
-Usborne Stories for Little Boys.
-Little Red Hiding Hood.
It's never too early to start enjoying books with your little one, so do it now!
Learning and Educational Toys
Did you know that introducing the right toy to your kid will teach coordination and balance along with nurturing their creativity and inventiveness? Kids can start benefitting from learning toys as early as one month. You can pick from sensory toys, counting toys, wooden toys, stackers or blocks, soothers, infant play, push cars, theme toys etc. depending on your baby's age. Incorporating play activities in your child's everyday routine will be both entertaining and advantageous for your kid's growth and development.
Here are some baby educational learning toys which are easily available online or at the stores. Pick a development toy which is best for your little one.
–Toyztrend Junior Smiley Stacking Multicolour 5 Rings for Toddlers
-Funskool Giggles Stacking Drums
-Fisher Price Butterfly Shape Sorter
See Also
-Learning Building Blocks
-Wooden Play House
-Tinykart Wooden Abacus
Indulge your little ones in these playful activities and create memorable moments!
Gardening
People of all ages love gardening and love to spend time in the garden. But owing to the pandemic kids are certainly missing outdoor activities. Instead, during this period, you can teach your kids to plant some seeds, create bird boxes, or grow their own microgreens. Watching plants grow gives children happiness and a sense of confidence. Gardening includes motor activity where children are pondering and creating and it's definitely therapeutic for them.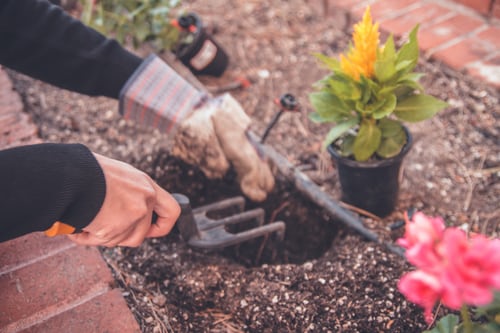 You can try some fun-filled activities with your child such as:
Watering Plants – This is the most basic activity loved by all kids. Get your child a cute watering can and let them water the plants on a daily basis.
Creative Planting – Allot a small area of your home to your kid and assign him/her to plant few seeds in a pot. Let your kid take care of their plants and watch them grow.
You can order kids gardening kit and grow the garden that your child likes. You can even select from few indoor gardening kits, which helps the child in learning the biology and increases the learning kids. Gardening is indeed fantastic family activity.
So, let your kid smile, perform, play, and learn with these fun-loving and exciting activities.