5g in India What You Should Know About 5G?
From Juhi Chawla's lawsuit against the potential launch of 5G Network in India, to the continuous delay in the launch of the auction for the proposed network, it is true that the 5G "Spectrum" is already causing a buzz amongst tech geeks in India. For an informed opinion, Hashtag India turns to ANIKET PANDE of BlazeTechnica to solve the 5G conundrum for us, and lay down exactly what it has on offer.
5G is the fifth generation technology standard for broadband cellular networks. Every generation network technology is just a small incremental upgrade over the previous generation but 5G is just miles ahead compared to 4G. 5G technology is mainly categorised into two types Sub 6 GHz and mmWave. Under Sub 6 GHz we have two types: Low band 5G which is slightly improved over 4G and operates on frequencies of 600-850 MHz giving speeds of around 30-250 Mbps and Mid band 5G which operates on 2.5-3.7 GHz frequencies and gives speeds between 100-900 Mbps. mmWave is something which is the real game changer as it operates on higher frequencies ranging from 24 GHz to 39 GHz and can achieve speeds in Gigabit per second.
However, because of such high frequency, the network range of mmWave is a lot lesser compared to Sub 6 GHz. For setting up a wider range of such high speed internet, a lot of mini network towers need to be set up within every few kilometres which eventually increases the cost.
The 5G network has increased capacity to help get better reception in overcrowded places such as stadiums.
The 5G network capacity has increased to handle 10 times more users in a specific area which will help get better reception in overcrowded places such as stadiums. Another major improvement is in terms of latency or response time, with its Ultra low latency 5G will help in seamless connectivity and data exchange which would be beneficial in various fields like medical science where realtime remote surgeries would be possible. Over 50 billion IoT devices could connect at a time, Online Gaming experience would be even better and many more.
Current status of 5G in India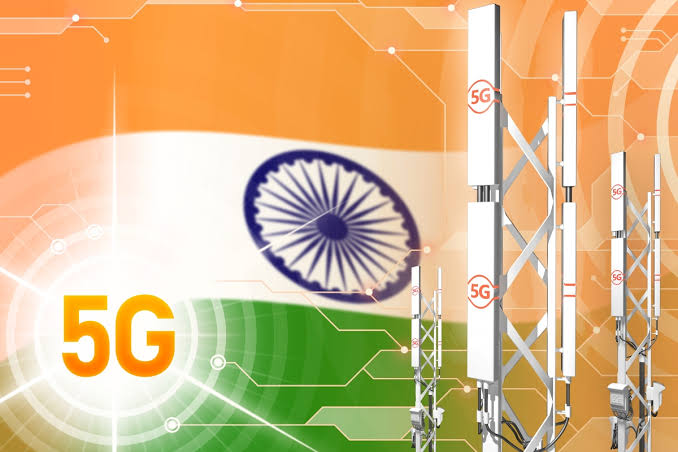 Looking at the current scenario, 5G in India rollout might start by the end of this year or in the first quarter of 2022. Currently four telecom operators in India are working on 5G which are Jio, Airtel, VI and MTNL. Back in January 2021 Airtel conducted their first 5G trial in Hyderabad and in the month of June they tested 5G in Gurgaon.
The Department of Telecom has alloted spectrums to telecom operators to start 5G trials in the country and the spectrums alloted are in 700 MHz, 3.3-3.6 GHz and 24.25-28.5 GHz bands. Initially the 5G trials will be conducted in all the major cities like Delhi, Mumbai, Bengaluru, Hyderabad, Kolkata and some other cities might also get added to the list soon. The technology and infrastructure used in trials by most of the operators will be from Ericsson, Nokia, Samsung and C-DOT but Reliance Jio is working on developing its own 5G network infrastructure in partnership with Qualcomm and as per some recent news Reliance Jio is expected to reveal the Jio 5G in India launch date on 24th June during their Annual General Meeting.
Which 5G smartphone should you buy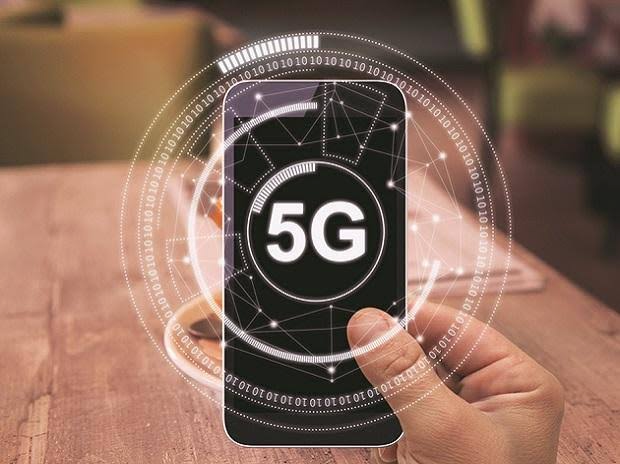 Currently we are getting 5G smartphone options even under Rs 20,000 so if you are planning to upgrade to a new 5G smartphone for the next 3-4 years should you blindly go for any of the available options? Well the answer is No.
Before buying a new 5G smartphone make sure it supports the maximum number of 5G bands.
Most of the 5G smartphone under 20000 available in India supports only 1-2 5G bands which doesn't give you assurity that when 5G in India services will start in India your smartphone would be compatible with the available band. So before buying a new 5G smartphone make sure it supports the maximum number of 5G bands.
Health Concerns due to 5G
Since the 5G network operates on a very high frequency and emits radiations, a lot of questions were raised regarding its health concerns and how safe it is for humans as well as animals. Cellular Operators Association of India (COAI) came out with a statement in this regard where they mentioned that the 5G technology is totally safe and India already has strict regulations and prescribed standards for electromagnetic radiation limit and the radiation permitted in India is only one tenth compared to global standards.