7 Hill Stations to Visit Near Bangalore this Summer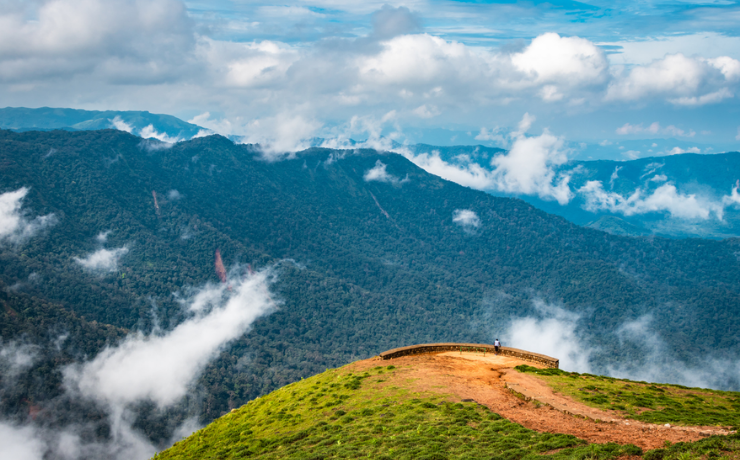 Bangalore just got hotter by a few degrees.What better way to escape the summer heat than to spend your vacation in the mountains? The garden city is known for its lovely weather and spending hot summer days in the fresh mountain air is a welcome change. There are plenty of hill stations that are a few kilometers away from Bangalore you should visit this summer to get away from the chaos of the city. Hashtag lists down 7 popular hill stations you cannot afford to miss.
1.Nandi Hills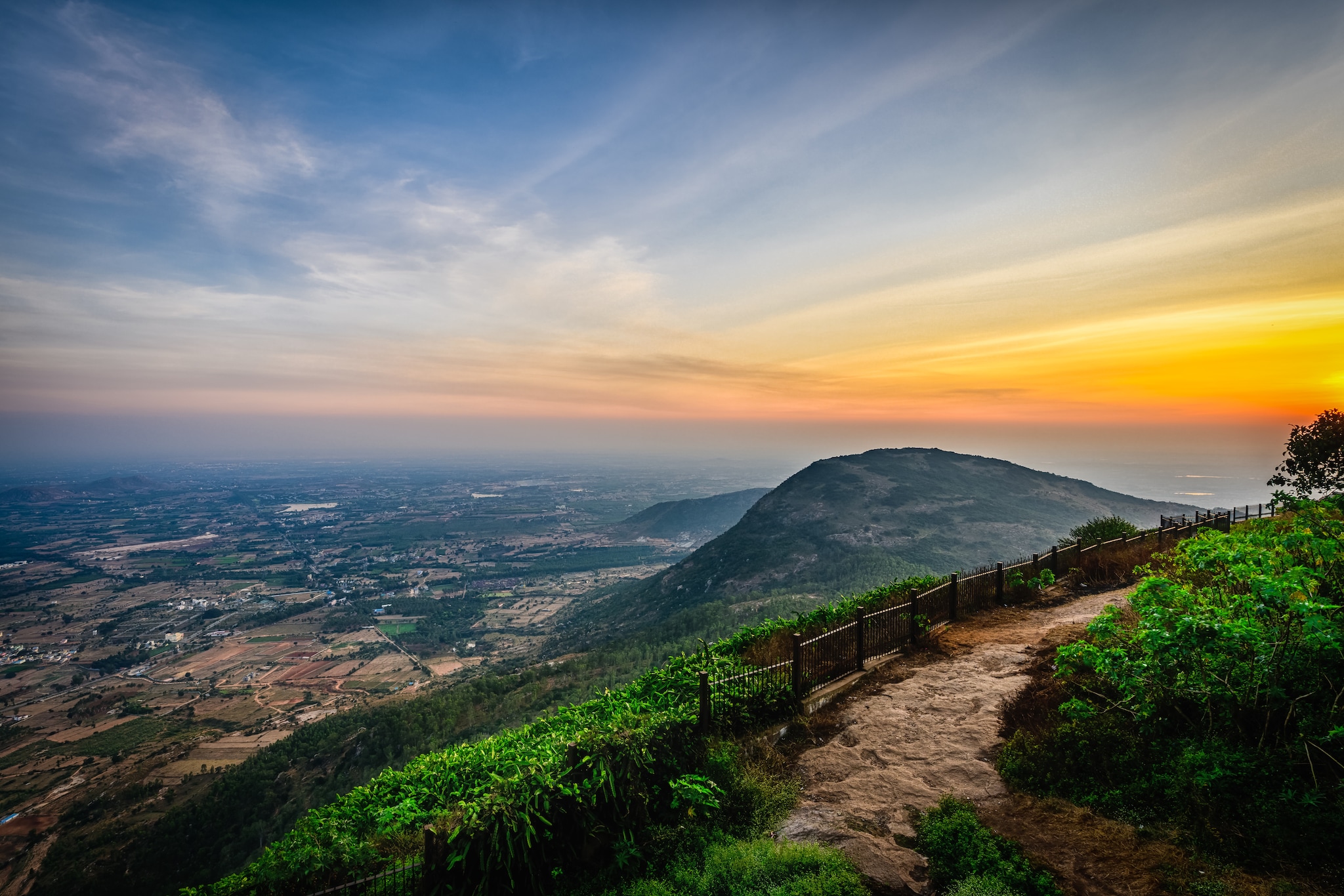 A favourite spot of Bangaloreans to visit during the weekends is Nandi Hills. Located around 61 kms from Bangalore, the best time to visit the Nandidurga hills is during sunrise time. For those who enjoy hiking, reaching the hills at an elevation of 1450 metres would be a fantastic experience. Take in the breathtaking vistas and try your hand at bird watching from the vantage point. You may also see strongholds from the Maratha era spread around the hill. Nandi Hills is an economical weekend trip with your friends that you'll love forever if you're a student who can't afford a full-fledged holiday. You can use a cab, bus, or even a two-wheeler to get about the hills.
Best Time to Visit: October to May
Activities: Cycling, Paragliding, Camping, Walking, Mountain Biking Tour
2.Male Mahadeshwara Hills
A pilgrim town located in the Chamarajanagara District, the Male Mahadeshwara Hill has a temple of the same name that is dedicated to Lord Shiva. It is one of the main attractions in the hills, drawing worshippers from Karnataka and Tamil Nadu every year. The Male Mahadeshwara, which is located in lush forests, is also a haven for nature lovers. Trekking enthusiasts can reach the hills, which are around 3000 metres above sea level.
Best Time to Visit: November to March
3.Sakleshpur
Located in Karnataka, this small town is surrounded by a number of tea, coffee, and spice plantations, the bounty of nature's most cherished gifts. The Manjarabad Fort, the Sakleshpur Temple, Bisle View Point, and other hilltops are all worth visiting in addition to the hill itself. The main appeal of the location is the beautiful lush green panoramic views of the hill and other adjacent rainforests. Railway Bridge Trekking is an unforgettable experience that you must try because you will view 25 waterfalls along the way. Nature hotels and resorts in Sakleshpur will greet you with warm hospitality, ensuring that your journey is one to remember.
Best Time to Visit: November to May
4.Coorg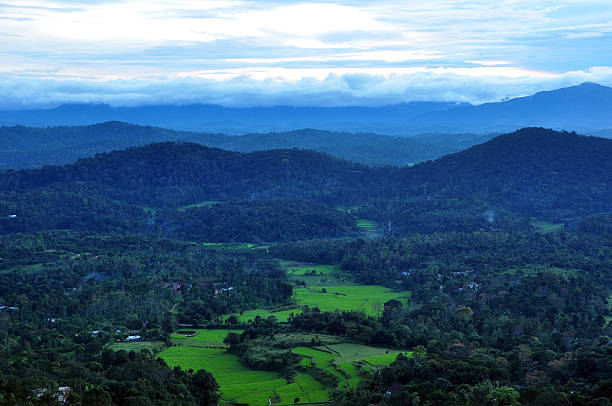 Known for its coffee estates and mesmerizing scenery, Coorg, the Scotland of India, is the perfect holiday destination for everyone. It is a melting pot of adventure, luxury, serene views, history, and lip-smacking food that will not disappoint you. One of the best places for adventure lovers, Coorg has a range of adventure sports that you can try such as white water rafting, trekking, and so on.
Best Time to Visit: October to April
5. Coonoor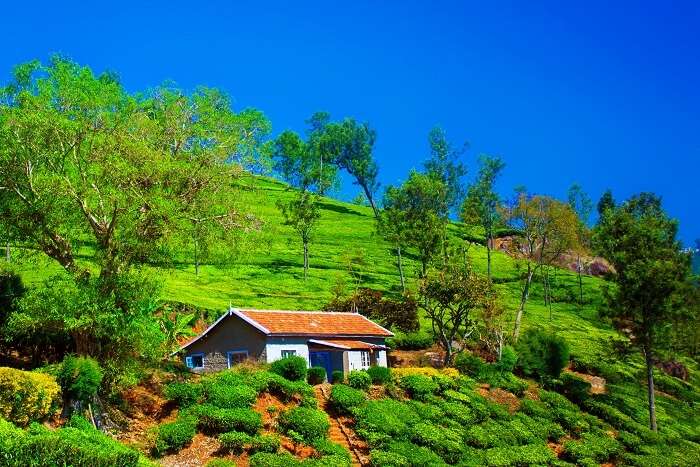 Coonoor located on the Western edge of Tamil Nadu has less population and is one of the most peaceful holiday destinations in Karnataka. Choose Conoor if you want a tranquil, laid-back holiday. The popular places you have to visit here are Sims Park, Dolphin's Nose View Point, and Catherine Falls. The resorts here are known for their luxury and opulence which is sure to make your holiday a more indulgent experience.
Best Time to Visit: October to March
6. Chikmagalur
Known as the young daughter's town, Chikmaglur, with the Mullayangiri hills in the backdrop is the perfect place for nature lovers, and adventure seekers. What attracts tourists the most are the vast coffee and tea plantations through which you'll also get to walk and feel one among nature. Plenty of waterfalls and temples in the vicinity of Chikmagalur are also must visits if you are in the hill station.
Best Time to Visit: September to May
7. Billigirangana Hills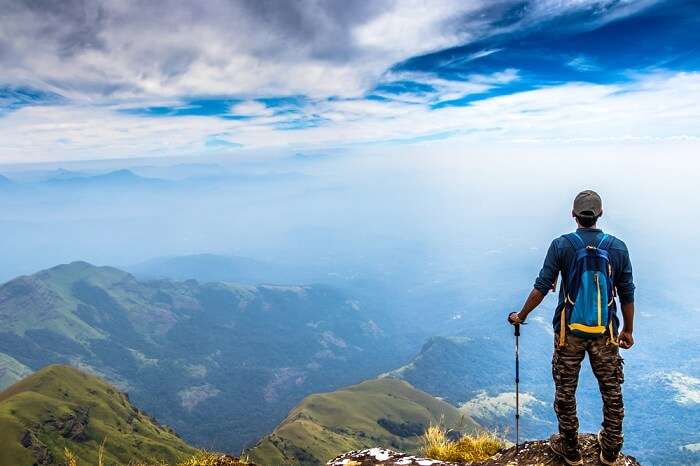 One of the lesser-known hill stations near Bangalore, the BR hills is at an elevation of 1200 metres and is known for its flora and fauna. There is no dearth of options to stay in the hills. The range includes villas, wildlife camps, eco retreats, cottages, and so on. Trekking, coracle riding, fishing, and temple hopping are some of the activities you can indulge in when you visit the Billigaranga hills. A perfect mix of adventure and a homely feeling is the vibe you get from the hills.
Best Time to Visit: October to May
Conclusion
Book your calendars and start planning your vacation to any of these beautiful hill stations and make your holiday a memorable one! Visit these hill stations for a serene, tranquil, and soothing vacation to bring the nature lover in you alive and kicking.