This Is Why Healthy Eating For Children Is So Famous!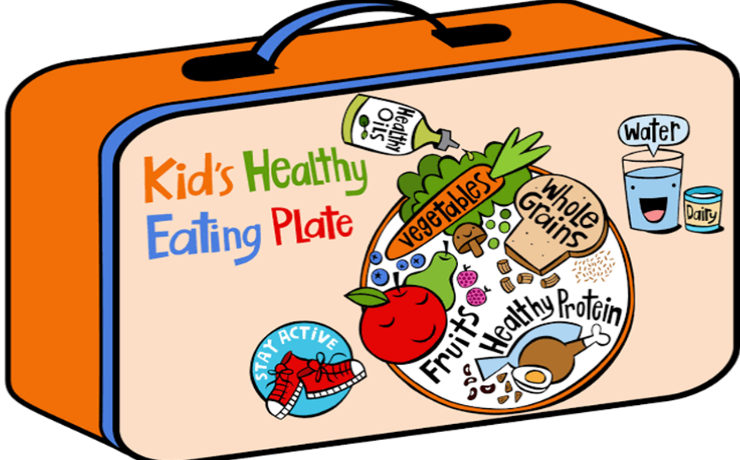 What children consume and drink during their first years of life can affect their health for decades to come. Of course, eating right can be difficult, as family schedules are hectic and comfort food-on-the-go is readily available. It is general eating behaviour that is formed in the first few years of life, so it is vital that we inspire our kids to eat nutritious food. Children desire a healthy balanced diet that includes meals from all food groups in order to obtain a variety of vitamins that will keep them healthy. Eating healthy meals will help you maintain a healthy weight, balance your mood, and improve your strength.
Sakshi Singh, (@dietetic_place) pursuing her graduation in Clinical Nutrition and Dietetics from Isabella Thoburn College, Lucknow talks about Healthy Eating For Children.
Healthy Eating :
Healthy Eating: Eating a variety of foods ensures that your child gets enough nutrients, (which includes proteins, carbohydrates, fats, vitamins, and minerals) she or he needs for regular growth. Your child can be well-nourished if she or he eats a variety of simple foods on a regular basis. Furthermore, healthy meals are likewise very tasty instead of baked goods. Children today want to eat healthier meals more than ever before. We must promote healthy eating habits in order for future generations to be healthy and fit. Healthy eating habits can help prevent many diseases such as diabetes, high blood pressure, cholesterol, and more.
 Significance of Healthy Eating :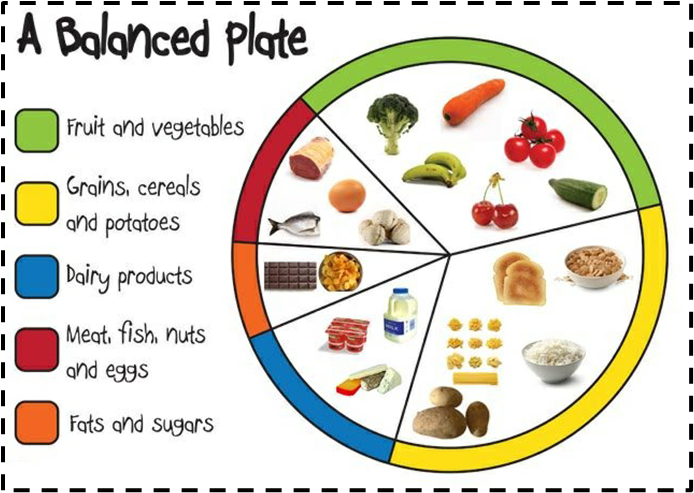 A healthy diet now has multiple benefits rather than just one. It helps us in many different areas of our lives.  We minimise our risk of disease by eating nutrient-dense fruits and vegetables. Leafy veggies help to keep our strength and health in check. Additionally, some healthy foods can aid in the prevention of long-term ailments such as diabetes and high blood pressure. Similarly, obesity is the most pressing issue in our country now, with many people gaining unhealthy weight.  This, however, can be managed. Obesity is caused by sugar, salty fats, and other junk food elements. A good diet can help you become healthier because it excludes harmful elements. A healthy diet also saves money because it is less expensive than junk food. It is affordable to prepare healthy cuisine and you will save a lot of money if you just consume healthy foods.
Healthy Food vs. Junk Food :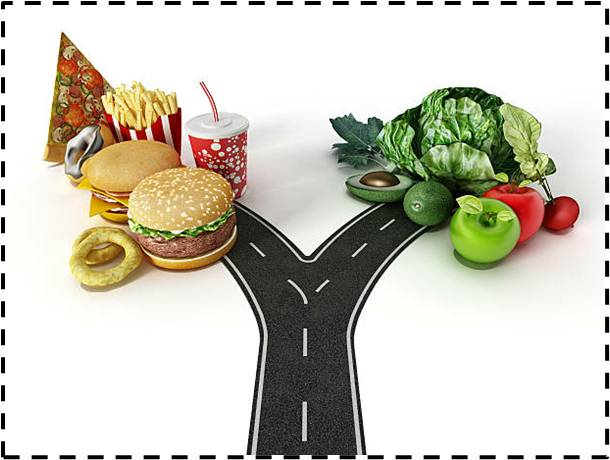 Because of the growth of meal delivery apps and other services, people today favour junk food more than ever before. We are putting our health at risk in order to satiate our taste buds. After consuming junk food, you may feel more content, but this is only a feeling of fullness. Consumption of junk food contributes to poor concentration. You may have digestive troubles if you eat junk food because it lacks fibre, which promotes digestion. It also promotes blood sugar swings, as it has less carbohydrates and more protein. Furthermore, junk food elevates triglyceride and cholesterol levels. A well-balanced diet, on the other hand, is high in vitamins and minerals.
Improving children's health :
Let your children examine the labels and nutrients recommendations in grocery stores, so they recognize if the meals they are ingesting are wholesome or not.
Alter the recipe, make it interesting so that the kids don't get bored and can enjoy the meal.
Get your kids involved in gardening their own fruits and vegetables like lemons, tomatoes, potatoes, and onion, etc. Through this children learn how to take care of a garden.
Introduce new food items with innovative ingredients, as well as healthier alternatives. Make their plate delicious, healthy, and colourful.
Consume lots of nuts each day as they are excessive in nutrients E, B, niacin, folic acid, and minerals including copper, calcium, and iron.
Eat lots of fresh, non-processed foods, drink 64 oz of water each day, and restrict caffeine intake.
Try to get 7-8 hours of sleep every night and try to maintain a regular sleep-wake cycle every day.
These are really the basics, the inspiration for proper health and a well-balanced lifestyle.