A pro soap-maker brings your skin some healthy pampering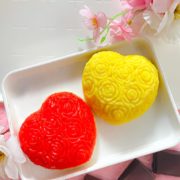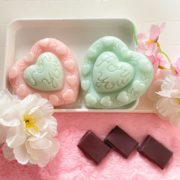 View Gallery
Anita Murgai is a multi-talented woman whose journey into entrepreneurship could inspire Gen Z.  This luxury-soap enthusiast channels her profits into social service, finds Canta Dadlaney in conversation with Anita Murgai, the Founder of Meraki luxury soaps…
A life with many career options
This Mumbai-born, national-level basketball player could have easily become a successful sportsperson, a painter or could have even continued managing her parents' business of trading footwear. But Anita Murgai's passion lay elsewhere, turning her into an entrepreneur with a foray into making luxury and fragrant soaps that entail healing qualities.
What made you choose soap-making?
Soap-making was always a hobby close to my heart. I did take up a short course in the same and was deeply impressed by the beauty and colours of nature that reflect through soaps. I then delved deeper into it, researched and studied the processes in detail. I started creating trial batches and would offer the soaps for usage only after much critique and analysis.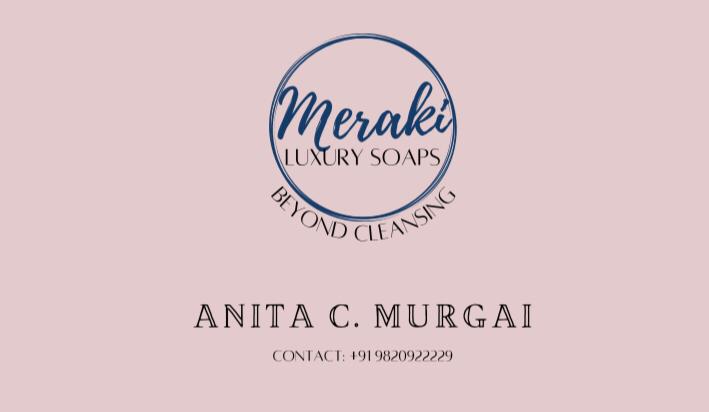 When did you roll-out the first set of your soaps and to whom?
Initially I would gift them to friends and family who used to request me to sell these soaps to them as it had improved the condition of their skin remarkably. I then started creating these luxury handmade soaps with special attention to different types of skin textures and conditions. This approach led to repeat purchases in a maximum number of cases. I converted one of the rooms in my home into an art studio and that gave rise to this one-man show.
The funds raised from the sale of these soaps are used for cardiac surgeries of Adivasi children and increasing water supply to remote villages. 
What goes into making them creative?
The same creativity that attracted me to design my house, export selected artefacts and painting, led me to meticulously craft these soaps. I would pay unequivocal attention to using natural and quality ingredients, such as rose petals. My fragrances and essential oils would be directly purchased from certified, branded manufacturers (with COA certification), while I would make the dry ingredients myself, such as orange peel, lemon peel and almond powder. Depending on the soaps, I use different techniques that maximize their advantages.
The 'melt and pour' process involves melting the pre-made base and crafting it with requisite fragrances, colours, anti-allergy and skin-nourishing ingredients.
What is your product's USP?
These luxury handcrafted soaps go beyond cleansing. They pay attention to seasons, allergies, skin types, acne and a lot more while also appealing to the eye. They are priced on the higher side. Every single soap is made by me and I practically nurture them. I also interact with clients, make suggestions as per their skin texture on what types of soaps would suit their skin best for them to make the correct purchase.
Do you cater to a specific audience?
We aim to provide these soaps to anyone who bathes (laughs). But, on a serious note we cater to those who appreciate beauty, quality and luxury. We are widening our consumer horizons currently by making our products available on more sources, including Instagram. In the past, we have presented our products at 5 successful exhibitions. A steady expansion attracted bulk orders for festivals and occasions but I see it more as a mental satisfaction than stress. While there is greater scope in the market, I would like to deliver these soaps only throughout India as they are designed according to the target market here. I have also received requests for workshops and plan on conducting them soon.
Hashtag Picks: Sandalwood, Rich Almond.
For Orders: @merakibyanita