A year dedicated to OTT – The aim is to play parts different from my personality: Shriya Pilgaonkar

The month of March marks a year of lockdown where everyone, willingly or unwillingly, had to stay home for the greater good. While it was a tough time all over, one of the primary sources of entertainment left to us were digital platforms, and it was indeed a year of Over the Top(OTT) streaming some engaging and enticing content. Through Bandish Bandits, Aarya, Mirzapur 2, Scam 1992, A Suitable Boy or the January release Tandav not only has a new wave of storytelling been introduced, but cinema lovers also got to witness some impressive performances by actors that have been around for a while and some surprising new talents. Shriya Pilgaonkar, Ritwik Bhowmik, Shreya Dhanwanthary, Namit Das, Sarah Jane Dias, Harshita Gaur and Ankur Bhatia are a few of the names from the list of actors who have been appreciated for their performance and were part of some of the amazing stories streamed on various digital platforms. In conversation with Sweta Pendyala, the actors talk about their experience of portraying roles that received so much love from the audience and how they feel about being a part of the OTT wave.
Famously known as Sweety Gupta from Mirzapur, Shriya Pilgaonkar has been continuously choosing parts that are different from one another. Post Mirzapur 2, one of the biggest releases on OTT in 2020, she was seen in Crackdown, doing some poet-packed action, in a first for her. The actor who is sitting on multiple releases this year on OTT and a film opposite Rana Daggubati, talks about her OTT journey, how she is maintaining a balance between work and mental health and what she learnt from her parents over the years.
With OTT bringing content-driven stories and offering meaty characters to the artists, do you think it is also slowly curbing the problem of typecasting?
It is really up to the artist to make the conscious decision to seek out different projects and work towards diverse characters to not be stereotyped. Of course it doesn't always work out and you sometimes end up doing similar kind of roles but, with the advent of digital space there are so many different kinds of parts that are written and it being a writer's medium there's so much scope to do a variety of roles where talent is given its due more than anything else. I believe that in the OTT space people do have a chance to prove their versatility.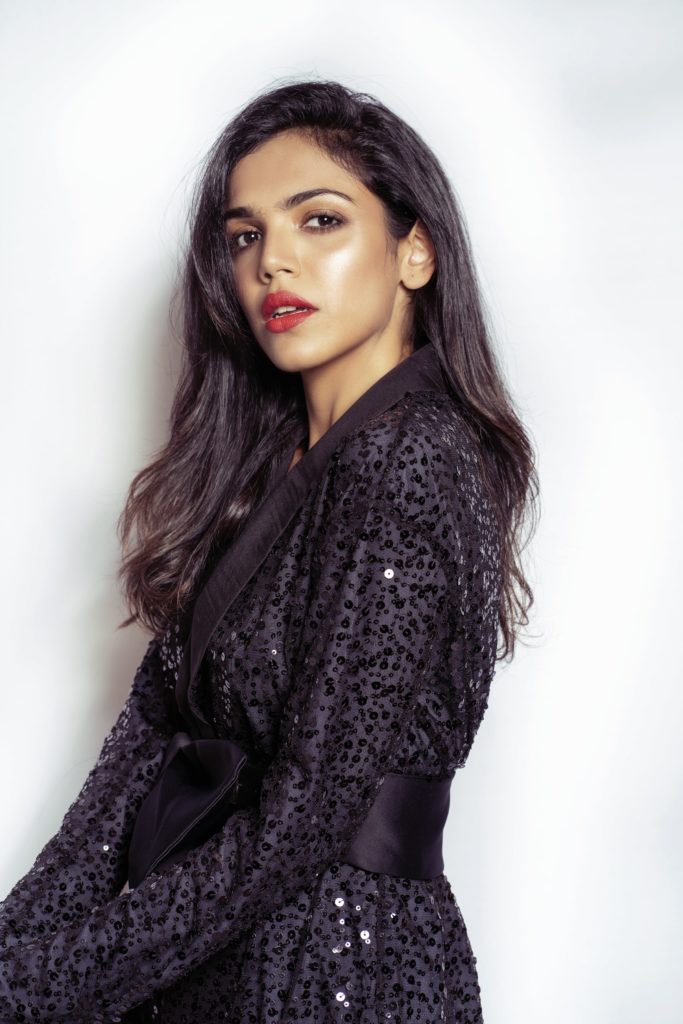 Your parents(Supriya and Sachin Pilgaonkar) are such accomplished artists. What impact do they have on you as far as art is concerned?
I have looked up to my parents not just as my parents, but as artists whose works I have utmost respect for and they've led by example. There is dignity and grace in their approach towards their craft and in the way they carry themselves. They have always tried to inculcate in me a broader understanding of life and taught me not to be in a bubble. They have always told me to embrace my uniqueness and not compare myself to anybody. I was told to not look at any work as big or small and to really understand that the nature of the business is the combination of talent, luck and opportunity. Their focus has been on evolving as individuals, and not stress themselves out. The biggest lesson I received from them is the importance of having a strong emotional quotient to survive in this industry.
Directorial Ventures on OTT: I have always loved the process of filmmaking and I would love to direct in the future. But, I do not make decisions based on the medium even as an actor. If the story excites me and I resonate with it then the medium will depend on what kind of story it is. I would do it whether it is a one-minute film or a three-hour one. I am not very rigid about the way I view my work or life.
When you look back at yourself in the early years of your career, what do you think of your evolution as an actor?
I think I really now focus on bettering my craft as opposed to attaching expectations to the result of the project. As actors we are often in our own bubble but an important lesson I've learnt is to live life with a certain balance, and not let rejection or failure shake us, and instead take them in our stride. I've realised that of the things that come our way, some work and some don't, but I do not want to compromise on my peace of mind and the way I live my life. And, I do not want to approach my love for acting with any sort of stress or anxiety as I believe at the end of the day keeping your mental health in balance is the most important thing. I have really understood what I stand for, what my values are, what kind of roles I want to do, what kind of people I want to work with, where I am willing to put my foot down and what risks I am willing to take. I feel after becoming an actor you become a stronger human being that is why I love my job and it is an ever-evolving process.
Favourite series of 2020
Paatal Lok
Favourite performance of 2020
Jaideep Ahlawat in Paatal Lok
A role you always wanted to play and yet to get that opportunity?
There are quite a few but a sports biopic will be exciting
Which character of yours you can relate to the most in real life?
Every character has some amount of Shriya in it and I have some amount of them in me. All my characters have common thread that they stand up themselves.
One series you saw and felt "how I wish I was a part of".
I would love do a show which will let me travel.
You have worked in Beecham House, a British historical drama and have also worked in quite a few web-series in India. Have you observed any difference in terms of the approach towards the process, technicalities and other aspects?
The passion towards filmmaking and the commitment of the crew and actors are universal. I have been fortunate enough to work with good productions in India as well, so, there is no difference in that sense. But, I was shooting at Ealing Studios and the structure and discipline with which they function is different from here as we follow the Indian Standard Timings as it is usually called.
On the calendar: There is a show coming up and I think it is the most exciting thing I have done thus far. I am also looking forward to my Tamil and Telugu debut in Haathi Mere Saathi. It was incredible working with Rana Daggubati. I am playing a journalist who chooses the right path and helps Rana's character Baldev fight for justice. I want to keep a balance of films and web series as this is what excites me.

See Also
How have you explored the actor in you during lockdown?
Art always finds a way to survive and people have found unique ways to showcase their art and to keep themselves creatively engaged. In the lockdown I did an online play and I also shot a web series where all actors shot from their respective homes. I was my own makeup artist and stylist. I was being directed on video calls and was doing art continuity and production. It was a holistic experience for me as an actor where I sort of took charge of my space and created something. It taught me we have to find ways within the norms to keep working. Also, our industry employs so many people and so many people were in dire straits and at that point to just have work and to know that you don't have to worry about whether you are going to get work next is something that made me feel very grateful.
Are you conscious of what kind of roles you pick or are you going with the flow?
I am very instinctive with picking my part and a lot of times I feel the characters I play end up picking me. Luckily, I have been able to play different parts whether it's been Sweety from Mirzapur, Chanchal from Beecham House, Suhani from The Gone Game or Divya in Crackdown where I am doing action scenes. The aim is always to surprise the audience and do things different from your personality and that is the way to show your versatility. I always want to keep doing different roles through which I can prove that I am capable of pulling off different characters.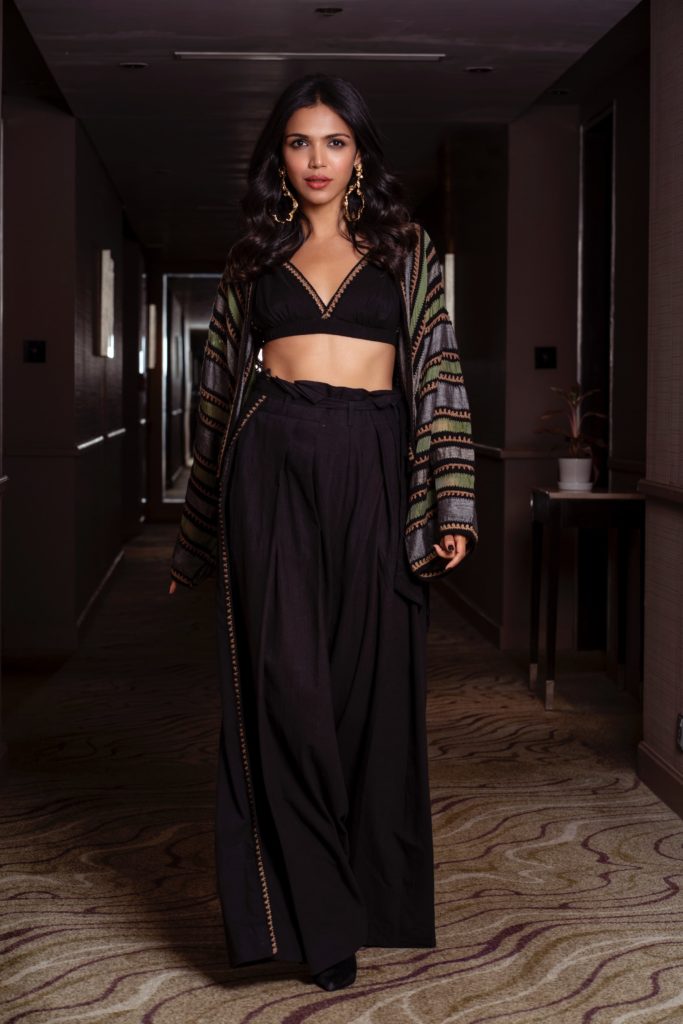 What was exciting about the character Divya in the series Crackdown when you read the script? What went into preparing for this role?
I always wanted to explore action as I love action films. I really enjoyed my part in Crackdown and had a great time working with Saqib, Apoorva and the whole team. I trained for a month and I realised that there's a ton of scope for improvement. It was fun, I challenged and surprised myself, as well as portrayed myself in a different light which I always wanted to.
As OTT stories are more about character not just leads, how do you see it helping you with opportunities?
It's wonderful that the whole notion of the hero and heroine is slowly changing and characters are being loved. My aim has been to do parts that are memorable and people will love. Having said that, I also know that I want to headline a project and that is what I am working towards but at the same time I do not judge the characters I play. Pankaj Tripathi has done all kinds of characters and yet he is a star. It is never about the length of the character; what one needs to chase is good writing for a character.      
Magazine Sneak Peek