Embrace Art & Culture at these Cultural Centres in Hyderabad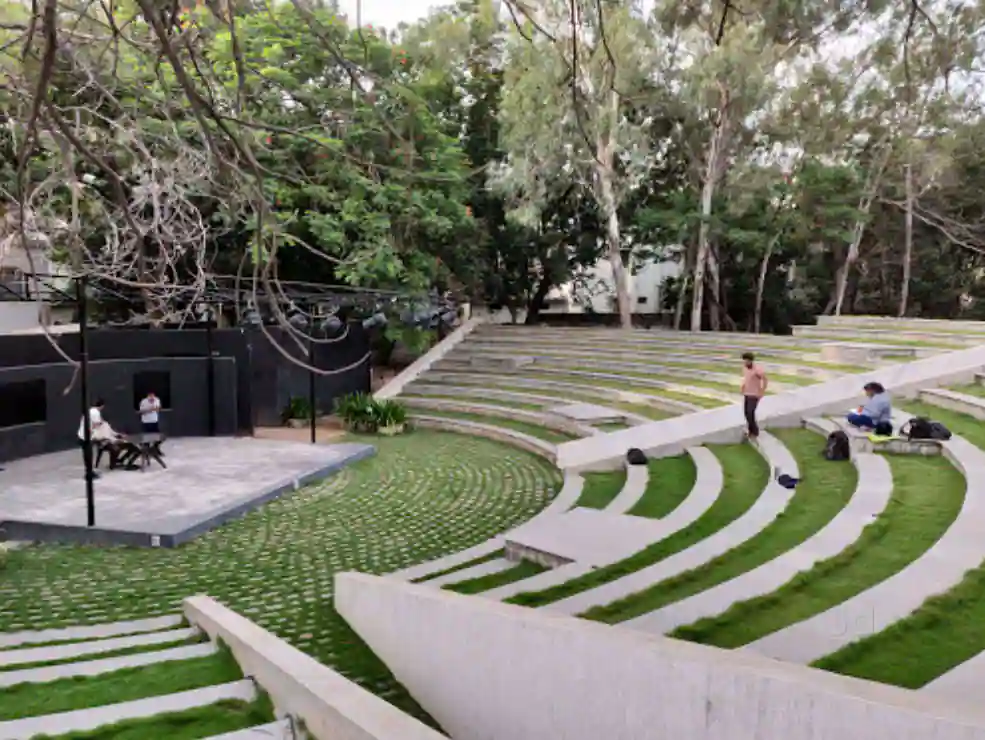 Hyderabad is a paradox of cultures and has ample opportunities for artists to indulge in their creative desires through the means of cultural centres in Hyderabad. From theatre arts to jam sessions, Open mics to quizzes, arts have broken all bounds and stereotypes, and is opening up new dimensions of entertainment and intellectual exchange.
Here, we present to you the best spaces to interact with like-minded artists and performers.
Lamakaan
Lamakaan is a staple place for artists in Hyderabad. It is what Muhammed Rafi is to Indian music, eternal and everlasting. Host to a diverse set of creative skillset, Lamakaan's stage is shared among screenings, theatre plays, book readings, poetry readings and more. Satisfy your hunger for both, your passion on stage and your physical hunger through a variety of food available at this place.
Want to have a look? Go to the venue, Off Road No. 1, Banjara Hills, Opposite GVK One, Hyderabad.
Nirvana Bistro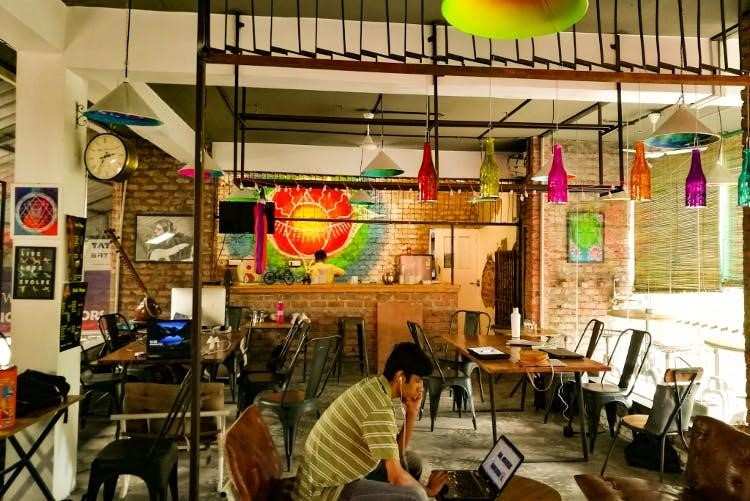 Standing true to its name, Nirvana Bistro is a solace to artists and performers distributed over diverse creative capabilities. Are you ready with a script for a comedic open mic? Want to indulge in a Jam session? Or looking to sit back and enjoy these productive gigs, Nirvana Bistro is your to-go destination. With a mouthwatering palette as creative as the artists, this place indulges everyone to visit and long to revisit soon.
Check out this place at 1131, Rd Number 36, Jubilee Hills, Hyderabad.
Jxtapose
A co-working space in origin, this innovative arena also acts as a platform to curious and upcoming artists to showcase their talents. Designed to promote experimentation and indulgence in art, design and self-discovery, this place is a perfect fit to the nature of an artist who enables networking on the commercial side and inspiration on the creative side. It has a room for everyone that includes an amphitheatre for screenings, workshops, seminars and more.
Want to get a taste of the artistic side of Hyderabad, change your gears to Road No. 32, Jubilee Hills, Hyderabad.
Apollo Foundation Open Air Theatre
Art has the capacity to heal. With this motto, Apollo Foundation, which has previously been a host to medical camps and awareness workshops, has added art (Apollo Foundation Open Air Theatre) to its list of health and wellness programs. If you are tired of the constant pressures and expectations, take a break and relax at this platform showcasing diverse artists who heal through their feelings.
Go to Apollo theatre, Film Nagar, Hyderabad to get a dose of the healing power of arts.
Paaka- Organic Café
Fulfilling the roles of both a themed café and a cultural centre for encouraging independent artists, this lovely café is a host to many cultural events, a treat to the eyes, ears, taste and soul. Movie screenings, stand-up comedy nights, open mics, ladies' night, kids' night, couples' night and a recent innovative initiative of elder's night, this café is changing the scene and inspiring artists with ideas and concepts.
Visit this out of the box café at tellapur, Hyderabad.
Our Sacred Space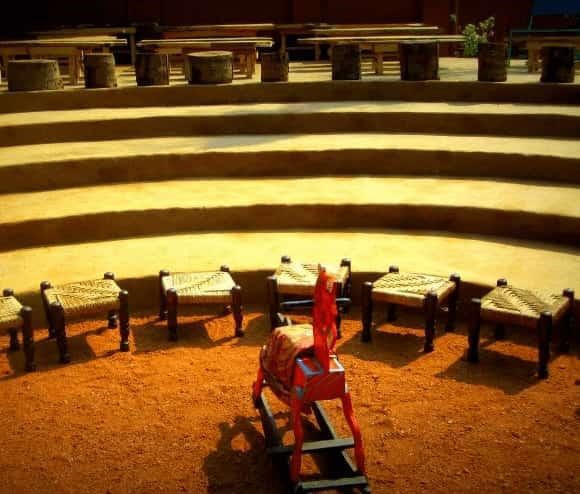 A bubbling cultural centre, this space is designed to indulge the artistic and productive aspect of Hyderabadis. Of course, everybody's welcome here for a diverse set of events happening throughout the week. Check the schedule of this space and if the event interests you, join enthusiasts like yourself to take a break from the break through lifestyle of today's times.
Check out your indulgence at this cultural centre at Secunderabad, Hyderabad.
In a place where culture is the binding force rather than a dividing medium, check out these lively spaces that are encouraging and promoting both art and artists to become a better appreciator of life and the living. And yes! Philosophy and fun can go hand in hand, just like the nature of these budding cultural centres of Hyderabad.
AUTHOR: P. Manisha