MUST VISIT BAZAARS IN HYDERABAD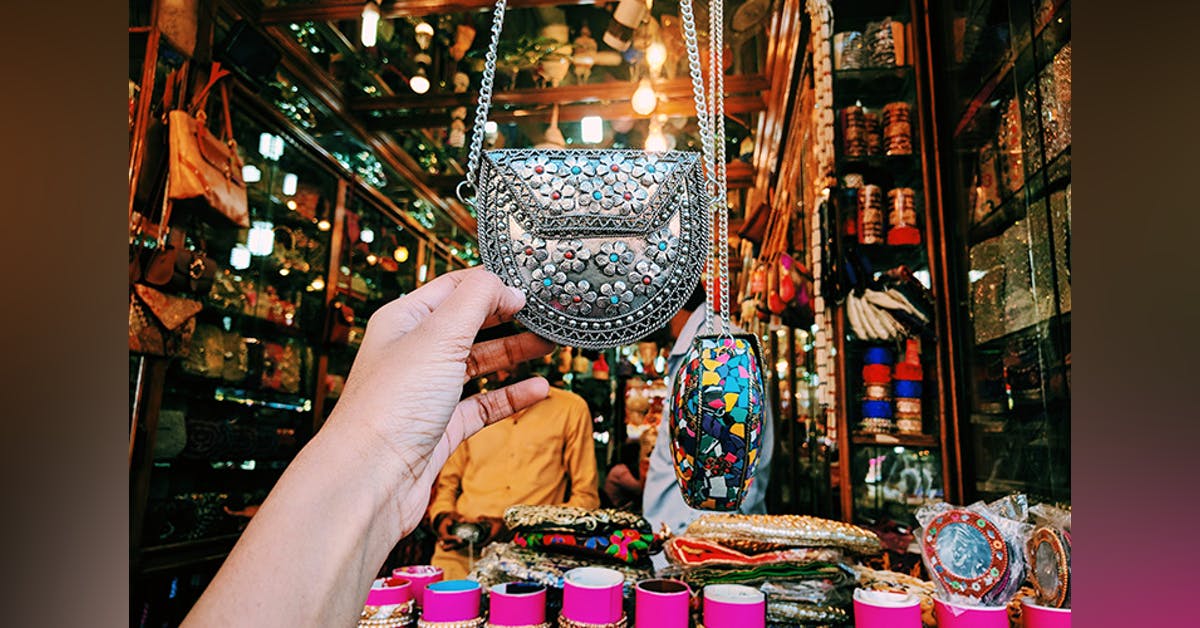 Online shopping saves time and money, but walking on the streets to buy that one accessory that matches your dress, or that one fancy home decor, brings so much more joy. We are completely relying on online shopping and forgot how we used to shop on the streets. I can't describe it in words but I can tell from my experience it is `the happiness in exhaustion.'
Here are a few vibrant and some of the oldest bazaars to visit in Hyderabad to rediscover the spirit of street shopping.
CHUDI BAZAAR OR LAAD BAZAAR:
Chudi Bazaar is famous for Chudi or bangles, also called laad bazaar, has a history of 200 years, and is a bridge to the past and present. One doesn't just find bangles here, you can also find earrings, accessories, and crockery. If you like ethnic silverware you should visit laad bazaar. Traditional Khara dupattas (wedding dress of Hyderabadi Muslim women) are one of the specialties of laad bazaar. My suggestion is to wear comfortable footwear, carry a bag and shop till you drop in the evening hours.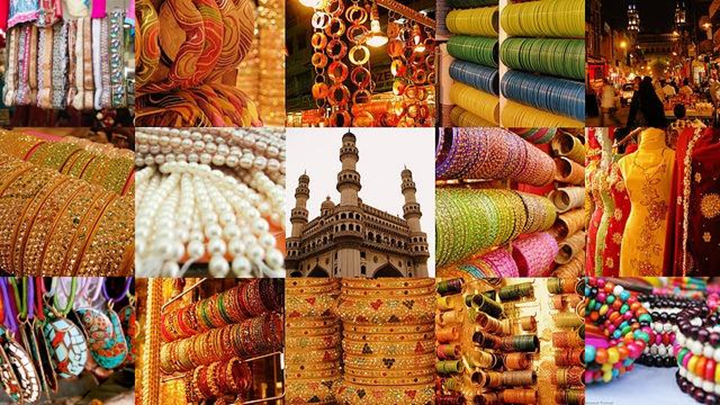 Location: Char Kaman, on the west corner of Charminar. Timings: 11 AM to 10.30 PM every day.
PERFUME MARKET:
People remember you with your fragrance. It plays a huge role in showcasing your personality. If you are looking for a scent that creates such an impact, you must go shopping in the perfume market. The perfume here is called itar. It has a strong scent, so buy only if you are resistant to such scents. The fragrances are divergent, like jasmine, chocolate, saffron and many more. Some of the shops here are centuries old and the businesses have been passed down through many generations in the family.
Location: between the Laad Bazaar and Moti Chowk.
Timings: 11 AM to 10.30 PM
SULTAN BAZAAR:
Sultan Bazaar is one of the oldest bazaars of Hyderabad, it is named after the nawab of that area Syed Sultanuddin. It is famous for women's clothing and jewelry, especially silver jewelry. It offers almost everything, ranging from the latest trends in clothing to traditional attires, from street vendors to big showrooms sultan bazaar surprises you with its charm and beauty.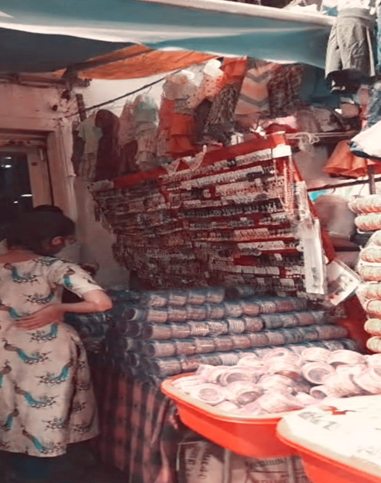 Location: Koti
Timing: 10 AM to 6 PM.
BEGUM BAZAAR:
It is the busiest bazaar I have ever visited! It sells articles at wholesale prices which attracts individual buyers and wholesale dealers from all over the country to visit this bazaar. From household items and kitchenware, to perfumes and cosmetics, from dry fruits to gold and silver, name it you can find it in this Bazaar.
Location: near Afzal Gunj, Begum
Timings: 10 AM to 11 PM
JAMBAGH FLOWER MARKET
The Jambagh market is not just a market, it is a garden full of fresh flowers of almost every kind, ranging from roses to lilies and other flowers. You can get flowers for any occasion at a wholesale price and a little bit of bargain will do the job. Visiting in the morning hours might help, as it is prime time and the prices are low.
Location: Jam Bagh
Timings: 6:00 AM to 6:00 PM.
SUNDAY BOOK BAZAAR AT ABIDS:
A paradise for book lovers, the prices of books here begin at INR 20. Some of these books are gems and cost as little as INR 50. Though most of the books are second hand, they are in a good condition. But, check the book thoroughly before buying it. The market is filled with books on Sundays, and it is a delight to walk on the streets and find amazing books.
Location: Footpath stretching from Chermas, Abids towards General Post Office.
Timings: 11 AM to 6.30 PM
JUMMERAT BAZAAR:
Jummerat bazaar is an 80-year-old flea market. Literally, you can find anything here, from safety pins to electronics, to antique watches, shoes, furniture, 2000s video games, and many more. This bazaar opens every Thursday, in Muslim Jung Pul and Purana Pul of the old city. People from across the city come here to buy things. Though most of them are second hand, they are a decent deal. It is also called as chor market because they also sell stolen things here. Be careful while shopping here and try to carry a limited amount of cash with you.
Location: Muslim Jung Pul and Purana Pul of the old city
Timings: 6AM to 10.30 PM
Antique Market, Murghi Chowk:
The antique market at Murghi Chowk is another gem to visit, every article sold here has a history and a story to tell. The articles sold here are crockery from the Nizam era, you can also find old coins, pots, chandeliers, and many more from the British and Nizam period. When you look at these items on the road, you are transported to different eras.
location: near Clock tower, Murgi Chowk.
Timings: 11 AM to 9.30 PM
POT MARKET:
If you are looking for necklaces, bracelets, chains, and imitation jewelry, then the Pot market is the place to visit. It also sells unique jewelry, beautiful pots, and other Hyderabadi accessories like bidari craft (designing on an iron article with gold and silver).
Location: near Monda Market, Shivaji Nagar, Hyderabad.
Timings: 11 AM to 10.30 PM
General bazaar:
The general bazaar is in Secunderabad, it is your one-stop destination if you want to buy clothes, handbags, footwear, household items, and many more. The huge collection of chiffon, brocade and Pochampally fabrics make General Bazaar one of the best places to shop for dress materials. The things here are affordable and durable.
Location: Secunderabad
Nampally Market:
If you love ethnic stuff then Nampally market is your go-to place, it is pocket friendly too. You can indulge yourself in shopping without overthinking. Bags, purses, jewelry, and footwear are some of the items that you can buy here.
During January and mid-February every year, Numaish exhibition is held in Nampally, which is known for its unique designs and pocket-friendly articles.
Conclusion: Bazaars are the soul of the city, they are old and they keep the city alive, so go shopping and discover the rich culture of Hyderabad in the bazaars.