Exploring the Traditional Craft of Block Printing
The Anokhi Museum of Hand Printing in Jaipur introduces visitors to the ancient art of Indian block printing through the process of block carving and hand printing process. Ketki Garde discovers this offbeat gem, highly recommended for a visit while in Jaipur. Khamma Ghani Jaipur! 
Jaipur, a UNESCO World Heritage Site is popular for its heritage sights and also has a legacy of rich art and crafts which includes hand-block printing. Chanvar Palkiwalon ki Haveli, also known as Anokhi Museum, is located in the peaceful corner of Amer, popular for the grand Amer or Amber fort. It is a must-visit museum for textile enthusiasts who want to be reminded of the incredible richness of India's textile culture.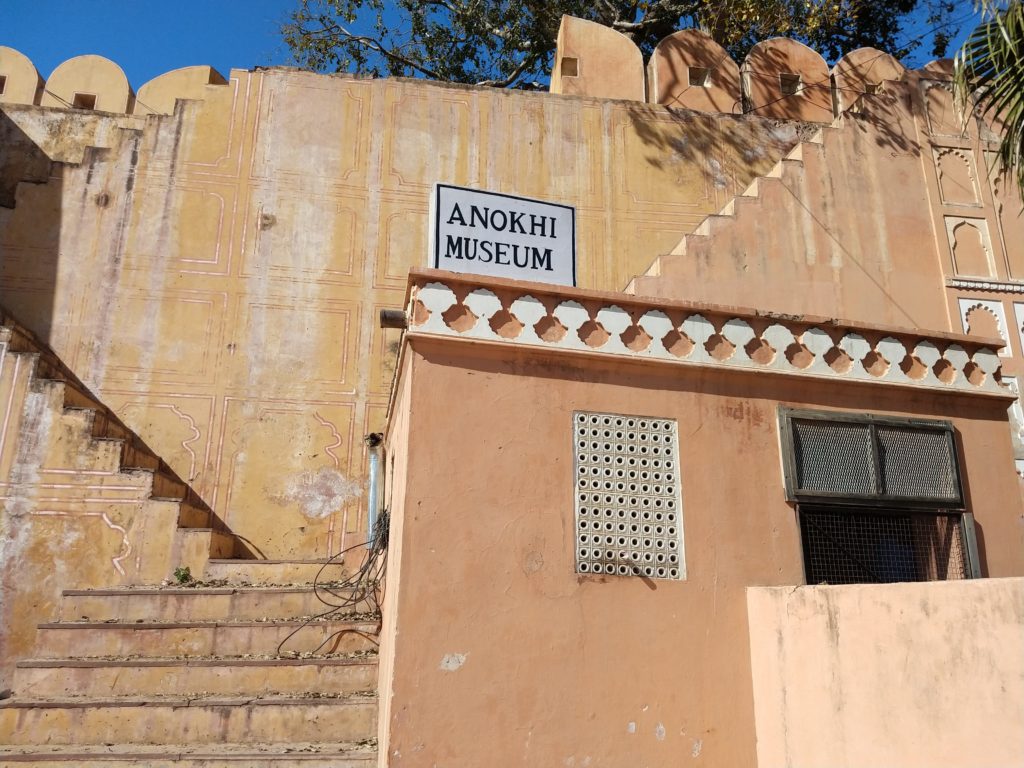 History of Anokhi Museum of Hand Printing
The dilapidated Chanvar Palkiwalon ki Haveli was given a makeover in the year 1989 by John Singh, co-founder of Anokhi. With aid from skilled craftsman and heritage architects, the Haveli was restored to its original grandeur. The museum was opened to visitors in 2005 and started to be recognised as Anokhi Museum of Hand Printing. Since then, Anokhi Museum has offered visitors an introduction to the ancient art of Indian block printing through their collection of historical and contemporary textiles. The museum represents the traditional art forms of hand printing by showcasing its history, process, and techniques. It also addresses the fragile existence of the traditional art form which faces challenges in the modern fashion industry. 
Hand Block Printing: A quick overview
Hand block printing is the unique technique which involves carving a desired pattern or design on a wooden block, covering this block with ink or dye and then stamping it on textiles such as cotton or silk. Indian printing techniques are diverse which includes: Bagru, Bandhani, Dabu, Kalamkari, Ajrakh, Leheriya, Sanganeri, and Batik.
The traditional print pattern used natural dyes from the backyard making it one of the most sustainable practices. In India, several hand-printing techniques were born and then persisted during the centuries. One can know all about block printing by visiting the galleries of Anokhi museum.
Unique aspect of Anokhi Museum
Anokhi museum recognises and celebrates the existence of traditional Hand Block Printing as an art form and making efforts to document and promote it. The museum houses permanent collections as well as temporary exhibitions which feature images, tools and other paraphernalia alongside block printed textile items.
The collection consists of many block-printed textiles alongside images, tools and related objects, all chosen to provide an in-depth look into the complexity of this traditional craft. For its contribution to the textile heritage, the museum holds a UNESCO certification.
Dabu, a type of block print is the focus of Anokhi museum's permanent collections.
Exhibitions and Collections
Visitors to Anokhi museum have the unique opportunity to know about the techniques which range from wood carving a block to dyeing the cloth. The exhibition includes discovering the historic roots of block printing as well as showcases contemporary design in modern fashion.
The galleries in Anokhi give a glimpse of the complexity of this craft which is used in making traditional dresses and is now being used in home furnishings. 
The dilapidated Chanvar Palkiwalon ki Haveli was given a makeover in the year 1989 by John Singh, co-founder of Anokhi, restored to its original grandeur and reopened as Anokhi Museum of Hand Printing.
Demonstration at Anokhi Museum
Visitors to the museum have an opportunity to interact with the artisans and try their hand at block carving or block printing a small piece of cloth in the live demonstration area. There is a DIY T-shirt counter where craft enthusiasts can choose a design, block print on it, sundry and take it back as a souvenir. 
Educational Workshops at Anokhi Museum
Other than the demonstrations and exhibits, the museum organises various educational programs and workshops to focus on various aspects of this ancient craft. There are various demonstrations related to block carving, printmaking, and block carving, etc. for all the visitors on a daily basis. Visitors can choose from a variety of classes to work for a short term along with experienced craftsman on individualised projects. The museum also offers a two-day course in block-printing and wood-carving to visitors and enthusiasts who are keen on learning the process.
There are workshops to choose from for school children and college students and provides either a general tour or a special exhibition tour so as to promote the craft.
See Also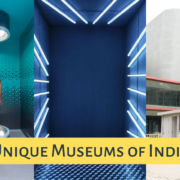 The museum supports an ongoing research program to study block printing, particularly in regions of northern India, which has resulted in an ongoing series of publications which are kept for sale at the shop.
Anokhi Museum Shop
Visitors also get a chance to take a piece of this craft back home as a souvenir. The Anokhi shop in the premises carries a selection of hand-crafted merchandise inspired by the Anokhi Museum of Hand Printing collection. Visitors can choose from the diverse range of handcrafted diaries, files, garments, stoles and many other collections.
The museum represents the traditional art forms of hand printing by showcasing its history, process, and techniques.
Final thoughts on Anokhi Museum
The exhibitions, galleries and demonstration areas are thoughtful, informative and portray the history of the block print craft in the best possible way. The museum is well placed to increase awareness of block printing and the cultures that have traditionally made and used it in the past and in the present. It is highly recommended for art, culture and heritage lovers for an enriching experience.
Anokhi Museum timings
Tuesday – Saturday : 10:30am – 5:00pm; Sunday: 11:00am – 4:30pm
Anokhi Museum is closed on Mondays.