Food Beyond Flavours: Pune-based Food Studio Teaches More Than Just Cooking
Taking the term "food enthusiast" to a whole new level, Poornima Somayaji's Aragma Food Studio delves into the history behind each cuisine, and believes creating wholesome meals is no less than a spiritual exercise. Jayavardhini Delhikar explores…
Based out of Pune, Poornima Somyaji, a software engineer worked for several reputed I.T. firms before she took a big break from her professional career after becoming a mother. Her drift into family life did not let her step away from trying her hands at several businesses. It was shortly after a rough patch in her personal life, that Poornima decided to venture into the world of food and expand her culinary skills as a healing therapy.
This gave birth to Aragma Food Studio. Originating from the Greek language, 'Aragma,' means 'the act of chilling.' For Poornima, Aragma is a path she has decided to tread on to create and spread happiness amongst people from various walks of life through one common factor—food.
After travelling across the country and interacting with numerous chefs, Poornima realised that cooking is just not another day to day task but an art that has not been completely explored to the core. "Aragma is a platform for people to engage themselves in fun cooking activities and curate experiences to make memories that they can cherish for long,' says Poornima. Cooking has the capacity to engage all senses, and Aragma offers just that. The studio houses state-of-art equipment and provides a plethora of cooking classes, baking workshops, chefs' tables by the most popular chefs from various parts of the country, and educates students about the origins of the food they make.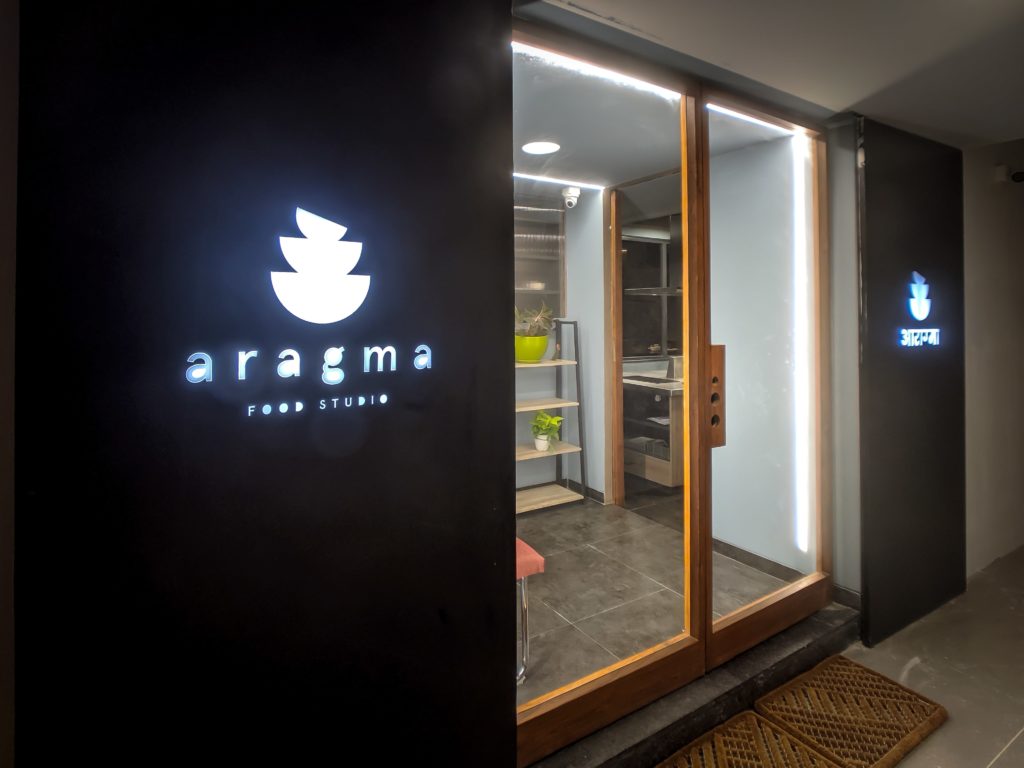 Lockdown due to the pandemic led to the introduction of #Aragmapopup@home. The studio offers an array of meals right from Moroccan to Thai to our desi Kheema Pav and Biryanis for all your home parties and intimate gatherings on a pre-order basis. The food is packaged and delivered with utmost safety and what you cannot miss in their package is the little note about the history of the cuisine ordered. "I want to make this space bigger and better to educate people about various ingredients available," says Poornima.
The food studio has additionally brought in on their platter a new genre of food called "The Foreign Infusion." This is food that was born out of foreign invasion in Asia. The distinctiveness about this cuisine is that the ingredients are not indigenous, but are exotic spices brought in by traders from other countries. The food was adopted by the locals due to their rich flavours. Aragma has made a conscious effort to replicate dishes such as Massaman curry, a Persian origin offering now common in Thailand, the French dish Banh Flan, which is now a staple in Vietnam.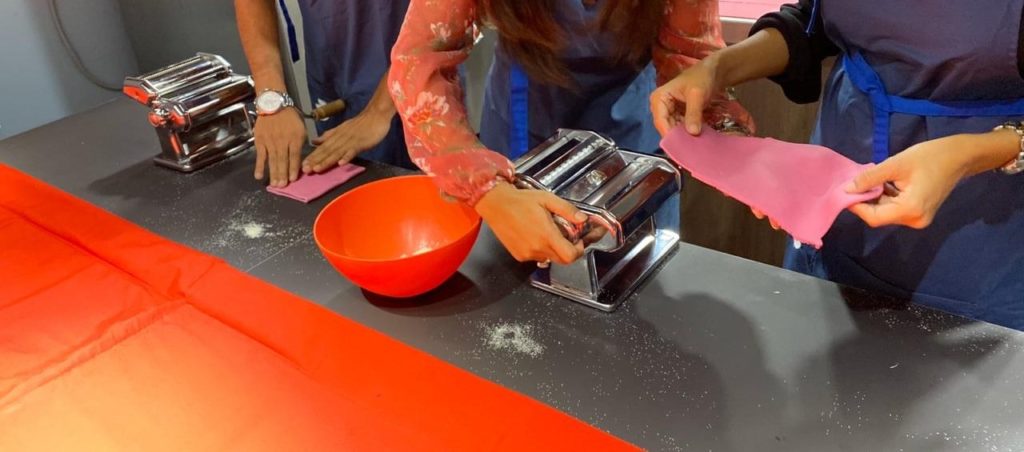 Aragma Food Studio also caters to special occasions such as birthdays, anniversaries or any other private events. Patrons are asked about their food preferences, budget, and occasion, and the team at Aragma crafts an exclusive menu.
The studio offers diverse cuisines and workshops for people, and conducts special events with experienced chefs for one to indulge into the world of cooking as a spiritual activity.
Address: 201, Insignia, Dhole Patil Road, Sangamvadi, Pune
Price: Courses begin at ₹1,800 per head.
Web: Aragmafoodstudio.com
Phone: 08484804201