Indian Fashion's size inclusivity evolution
Have you ever considered not fitting in a party because of your size, clothing and being left alone? Well, fret not; you are not alone. Pragnya Reddy in conversation with fashion influencers and designers, sharing their ideas and spreading positivity.
Diksha Singhi
Plus-size inclusivity has come a long way in recent years. From the days of limited options and an overall lack of representation, plus-size fashion has evolved into a thriving industry offering various styles and sizes. Here's a look at how plus-size inclusivity has evolved over the years, as mentioned by Diksha Singhi. "It's a niche topic, and fewer people follow and create such content. Body positivity, for me, is the understanding that your body's role is more than to look like somebody else's definition of beauty. For me, it's realizing that my true potential is in what my body does for me vs what it looks like."
Sabyasachi Mukherjee
In the past, plus-size fashion was often an afterthought. Plus-size clothing was limited to basic styles and colours, and many retailers only offered sizes within a certain range. This left many plus-size individuals feeling excluded and frustrated with the lack of options. However, plus-size inclusivity has become a significant focus for many fashion and couture brands in recent years. An increasing number of Indian designers are broadening the range of models they use in their campaigns and advertisers. Here's an example of how SabyasachiXBergdorfgoodman's runway impacted this side of the fashion industry. Sabyasachi Mukherjee said. "Skinniness and confidence aren't mutually inclusive; curviness and spirit aren't mutually exclusive."
Akshay Kakkar
This increased focus on plus-size inclusivity has also led to the development of new brands and retailers that cater specifically to plus-size individuals. These brands focus on creating stylish and trendy clothing that fits and flatters plus-size bodies. They also prioritise inclusivity and representation, featuring various models and body types in their advertising campaigns. Coming out from a similar societal perspective, Akshay Kakkar says, "It is a good thing that many brands are working on it currently, and this creates a sense of self-confidence and an urge to look and be positive about yourself, as his struggle to find the right clothes was so real that he eventually had to get them stitched. Moreover, if we talk about the future, he concludes that sized models will rule the fashion industry." These brands are leading the way in creating clothing that is both fashionable and accessible to a broader range of women and men.
Ishita Khanna
Ishita Khanna comments, "We are uniquely positioned to change the industry's future. A growing number of consumers are already actively transitioning to a more inclusive world by raising awareness and inspiring new narratives around body positivity and deeper representation. But there is a lot more potential. Now, more than ever, we all need to step up and create meaningful change."
Dr Geetika Rawat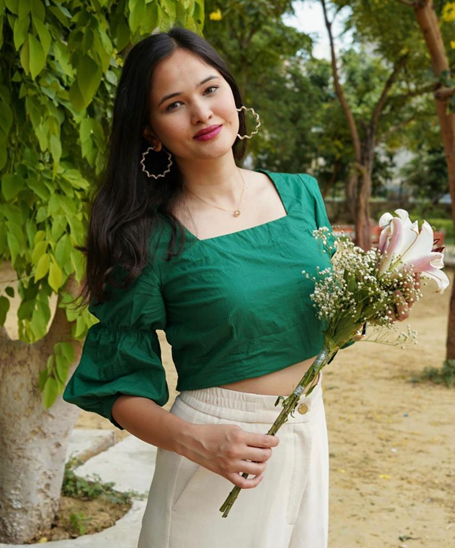 Similarly, Dr Geetika Rawat also mentions, "a significant portion of the population falls within the mid-size and above range. By including all sizes, businesses promote diversity and contribute to creating a more inclusive and accepting society. This fosters a comfortable environment with fewer insecurities and diminishes societal tendencies to downgrade individuals based on size."
Social media has played a massive role in this shift towards inclusivity. Instagram, in particular, has become a platform for plus-size women to share their style and connect with others in society. This has helped to create a sense of community among plus-size women and has given them a platform to share their experiences and advocate for change.
Even the current stage, the plus-size fashion evolution, which was attained via the extraordinary efforts of a few, has taken so many years to reach. As consumers, we have been trained only to see one physique, so our natural reaction is almost terror when encountering anything else. Overcoming such thinking and conditioning will take a lot of effort and time. Although there have been advancements, there is still a long way to go in ensuring that individuals are seen and represented.