Let The Snow Get You: Hill Stations in India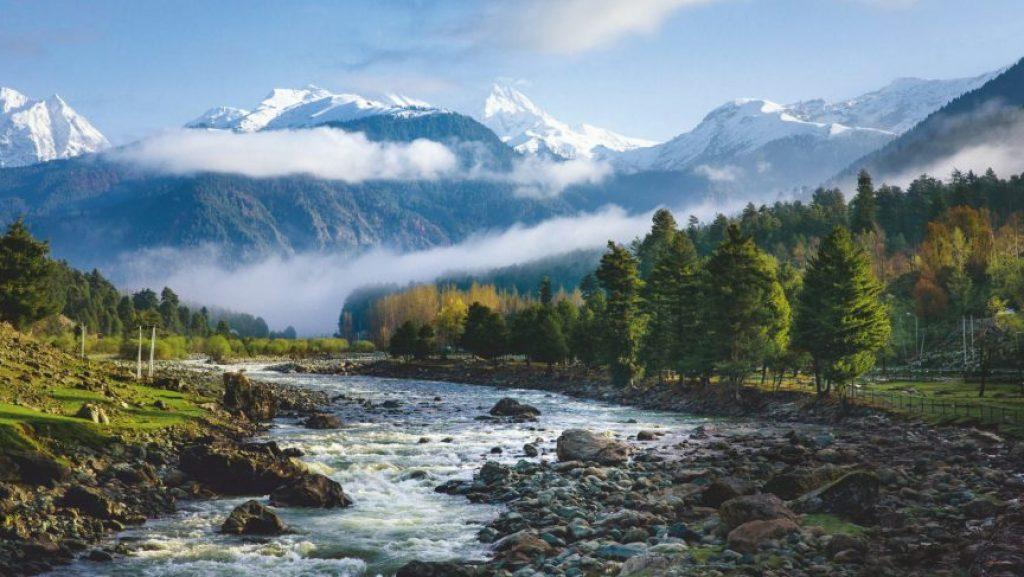 It's that time of year when the sun is searing above your head and you loathe to go outdoors. The world is a magical place – some parts are under high heat and others are freezing. India is much more than its verdant woods, majestic mountains, and tranquil waterways. The hill stations of India are indisputable. During summer, it's time to get out of the house and take a rest on a chilly, frozen land. Mahati Salike recommends a few must-see highland places in India.
5 Best Hill Stations in India
The destinations you choose is mostly determined by the location where you begin your travel or the sort of sites you wish to visit. Without any further ado, let's have a look at some hill station places in India that you should add to your travel list.
PAHALGAM
Pahalgam is unquestionably one of the nicest spots to explore in India during the summer. Pahalgam, famed as the 'Valley of Shepherds,' is a popular hill station in Jammu and Kashmir, approximately 95 kilometres from Srinagar, at an elevation of 7200 feet. Pahalgam is bordered by densely forested pine trees, grasslands, and the snow-capped Himalayan highlands. The Pahalgam-Chandanwati-Amarnath path is favoured by travellers aiming to visit Lord Shiva's hill cave during the Amarnath Yatra. The region also has an incredible two-day Snow Festival that features winter activities like skiing and snow-sledging among others, in which visitors may partake. Golf, trekking, and angling are some of the other sports available to travellers.
Best time to visit: March – June
KHAJJIAR
Situated against a landscape of thick woods, deodars, and beautiful green meadows, Khajjiar is elegantly ensconced in the foothills of the towering Dhauladhar peaks of the Western Himalayas. Travellers may enjoy a picturesque and stunning view from the dish-shaped Khajjiar. This is one of 160 localities throughout the globe that have been classified as 'Mini Switzerland.'
This modest touristic resort in Chamba, approximately 24 kilometres from Dalhousie, is located at an elevation of 6,500 feet above sea level. Khajjiar is well-known for the famed Khajji Naga temple, which is devoted to the snake deity from whom the town's name derives. The temple was constructed in the tenth century. It is an interesting combination of Hindu and Mughal architectural styles, with neighbouring temples of Shiva and Hadimba goddesses.
Best time to visit: October – May
MANALI
Manali is poised to be the Himalayas' legacy to humankind. This lovely village is situated in the gorgeous Beas River Valley. It is a rural hamlet famed for its cold environment and snow-capped summits, providing travellers with relief from the blazing heat of the lowlands. The location is a typical combination of solitude and contentment, making it a paradise for scenic beauty aficionados and adrenaline seekers looking to get off the beaten path and explore the true essence of nature up close.
Manali is surrounded by several hiking possibilities, making it an excellent location for discovering this side of the Himalayas. The Parvati Valley, which borders the Parvati River and includes Kasol, Manikaran, Tosh, and other tiny settlements, attracts visitors for extended stays. The Atal Tunnel currently enables travellers to approach Sissu in a matter of hours, rendering Spiti much more approachable.
Visitors travel Rohtang Pass and Solang Valley for a variety of outdoor pursuits such as skiing, paragliding, horseback riding, and zorbing. The Rohtang Pass is usually constantly buried in snow, and it is frequently overloaded, resulting in traffic bottlenecks.
Best time to visit: April – May
LAMBASINGI
Lambasingi is a tiny hamlet in the Andhra Pradesh district of Visakhapatnam's Chintapalli Mandal. The town is ensconced in the unprecedented Eastern Ghats hills. Lambasingi, lying roughly 1,000 metres from sea level, provides guests with a good environment, a glimpse of the lush forests, and a calm weekend's vacation. Given that numerous sections of Andhra Pradesh have extremely high heat throughout the summer, a visit to Lambasingi might be refreshing.
Lambasingi, in contrast to other hill stations such as Ooty and Kodaikanal, eludes the regular bustle of a hill resort. The area is around 107 kilometres from the Visakhapatnam airport. The trip is made more delightful by the twisting turns and the vista of the foggy peaks. If you're looking for a serene, relaxing vacation with astounding vistas and an abundance of picture opportunities, Lambasingi is the destination to be. In Lambasingi, 2 days would be plenty.
Best time to visit: April – June
MATHERAN
The Matheran hill town, also known as the 'cutest little hill station in India,' is the finest site to savour the sunsets and sunrise views, and also some mind-blowing scenery to leave you refreshed and at the moment. This amazing hill station provides the greatest tourist destinations, which are unspoilt and unaffected by the buzzing metropolitan bustle that borders the town. The location is really on the Western Ghats, which have a height of roughly 800 metres above sea level. The location always offers a great climate to appreciate and explore during any time of year, however, its attractiveness is enhanced during rainfall and thunderstorms weather.
Another advantage of the lovely hill station is that it is environmentally benign, with no traffic jams or trucks blaring on the road. The Maharashtra government took measures in order to preserve Matheran. The best part about this area is that it is a calm and soothing location with zero honking or pollution, and it also has some fascinating locations and vistas of the magnificent environment which will leave you spellbound by its grandeur and keep you relaxed and hassle-free.
Matheran is well-known for its native habitat and is an ideal destination for outdoor enthusiasts. Aside from trekking, hiking, and rappelling, rock climbing is another option. While Panorama Point, Matheran Waterfall, Garbett Point, and Lord's Point are some of the opulent destinations, the place has much in store for its visitors.
Best time to visit: October – May
India is rich with undiscovered grandeur. If nightlife and partying are an afterthought, India's picturesque beauty is unparalleled. Discovering this splendour is a once-in-a-lifetime opportunity. The five hill stations mentioned above provide the most breath-taking panoramas and unforgettable adventures. Tell us about your interactions.
Bon Voyage!