Pooja Hegde: "I always want women to remember that your voice has power"

During a recent interaction actress Pooja Hegde spoke to Lipika Varma on being grounded, the lessons learned from mom, and how does she empower women and inspiring people through her films, among many other things.
The Old and The New
What is the criteria of you choosing your films now?
I go with my gut instinct and if the director is Sanjay Leela Bhansali [sir] or
Rajamauli [sir], I am not going to ask them. I want to be part of their story. In
Acharya starring Ram Charan I'm playing the role of a proper Telugu village
girl since it interested me. So it's sometimes the story, the role or the people I
am working with.

So who made you sign Radhe Shyam?
It was all a mixed bag but after hearing the narration I felt very excited. In this commercial film the character of Prerna is very complex and has different shades. I was also happy to be in Prabhas' film.

Your Hindi debut Mohenjo-Daro, never worked. Do you have any regrets?
I was with the film for almost two years as I was bond contractually. What can I do if a film didn't do well? I can cry only for some time. You have to get up and have to work. It was a huge film, starring Hrithik Roshan coming together with director Ashutosh Gowarikar after Jodha Akbar. I could not have asked for anything more in terms of a debut film. What can I do if it didn't work? I moved on; that's life.
Whose biopic would you like to reprise on the celluloid?
I want to do a biopic and if I get an opportunity, I'd like to play Gayatri Devi. She was so classy and represented her family very well.
Fan Favourite
How do manage to strike the balance between North and South?
God has been kind to give me all these films. I always wanted to act in different languages. If I say two lines in Gujarati, I will connect to a Gujarati speaking individual. I feel acting in anyone's language gives instant connections. There is an unexplainable thing. Languages have that power. I wanted to belong to the Indian industry rather than belonging to one industry. I am lucky it has worked for me as my audiences have accepted me.

From being a Southern siren in Tollywood to now being a Pan-Indian
siren, you've come a long way. Is South still home?
Down South, people have taken me as their own. They have given me apna wala feeling. South has also given me so much respect. South has given me so much that now, I can select my Hindi film and not just do for the sake of doing films. I think I'm blessed. God has been kind to me. I want to give them back the love given to me which is why I dub my own Telugu films. They have accepted me and loved me, which I don't take lightly. Sometimes on Instagram I connect with my fans. I look at their conversations and they are students who drive far away to watch my South films as it doesn't normally release near their homes. I feel so responsible that they have spent so much money. I don't take them lightly or for granted.
What do you think of your ardent fans?
I feel the fans are so passionate about films. Earlier, overseas was very a small percentage of South films. Now, Telugu films are making 100 to 200 Cr. If you think about it, it's only two states right now, Andhra –Telangana or Tamil Nadu. They are making so much money. This means one fan has watched a film again and again to make us that kind of money. It's entertainment and so they take their families for an outing. They also love doing charity in my name – during Covid, they gave sanitizer and food to people. One lot of fans gave sarees and clothing to people. It's amazing to know all this. As much as possible, I am in touch with my fan club. I hope I can meet them soon. If I am organizing something, they protect me like a mama bear. They reflect a lot of values.
Shattering Biases
What do you think of the pay gap in the industry?
It exists in every industry. I hope the next generation of actors can come and can say, "Pooja ne itna charge kiya tha – so it's okay to charge that." I push a lot because I feel your worth has to be paid. You must know how much of the audiences you are pulling in and charge accordingly. The producers are going to pay you as per the audience you are pulling in. But there is a gap since it's a slow process in general; not only in this industry but overall.
See Also

What is your idea about portraying female-centric roles?
I always wonder if films are called women-oriented. Growing up, as a girl, I felt like haven't been represented as strongly as we could be. I would like to do something like Seeta Aur Geeta…it's such an inspiring film. It did well and was a blockbuster film. I don't know why but somewhere we forgot that female-centric films work. Whether it was Mili, ChaalBaaz, or Chandni, all these films were amazing. But somewhere along the line we decided that nahi yaar, yeh film bikti nahi hai. I am glad that films like Gangubai are doing well. I personally feel that women stories should be told to inspire the next generation and also include action films. For example, I love watching Mr. & Mrs. Smith and seeing Angelina Jolie be so cool.

Up Close and Personal
Thoughts on fashion?
I feel fashion is a way you can talk about yourself. It's definitely one way of expressing yourself. Fashion reflects who you are and at the same time, it works internally.

You have been a strong advocate for women's empowerment.
I always want women to remember that your voice has power. Come out with your story and talk. Live your life in a way that you can inspire people. I have always sought inspiration through the women I met in my life. I feel like if even one girl gets inspired by me then I would have lived a good life. By changing a girl's life, you are changing her entire family…they are nurturers. It's so important to inspire little women. I do that through my art. My contribution to bring about some changes is through my films and I only hope they watch my films. Bada yudh toh hota rehta hai …we concentrate on our daily life and also on breaking the glass ceiling.

Do you think success has changed you?
I feel like I'm still the same. I am still my mom's daughter. Life has changed for me. I think destiny definitely had a huge part to play because I never thought I would turn to acting as I belong to a very educational driven background. My brother is a doctor and my father is a lawyer. My mother has studied MBA and is doing a Masters in law now. I never thought about it. This industry has picked me. My family had no connections to the industry. I got into Miss India and didn't win, but was a runner-up. It makes me happy I have always made decisions based on my guts. I also feel happy that you can work hard. Your journey may be longer but you can reach there.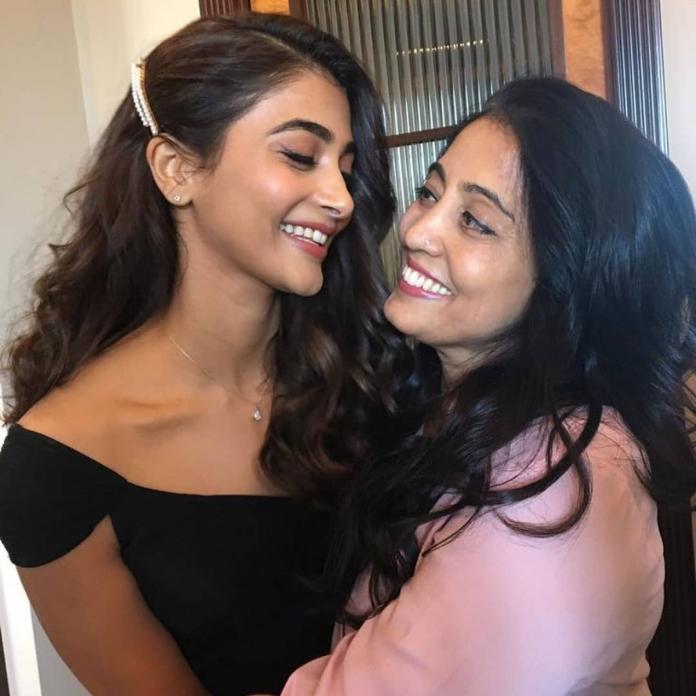 Who is your inspiration?
My mother is a tough girl. She is my inspiration. My parents have always taught me through action. I saw them doing things to make us believe. My mother has raised 2 kids and runs a successful business at the same time. She would get up in the morning and pack our dabbas and send us to school, wash the clothes, make sure everyone has had their food and then go to work. When she would come back she took care of our homework. It never felt like a task. Mom is like a super woman. Just recently, my 2 year old cousin's sister came to stay with me along with her 2 brothers. I was turning mad looking after them. I didn't know how to handle all of it and I'm wondered, 'how did my mother manage all this?' All the respect to moms; they make it seem so easy.