Healthy Simply Superfoods by Chef Kaviraj Khialani

The importance of health is riding high on everyone's mind given the Covid-19 pandemic. Eating healthy has been linked directly with a strong immunity that can protect us against the deadly virus. And while the concept of superfoods has been gaining steady traction over the years, it seems to have exploded now, given the times. HASHTAG INDIA picks the brains of celebrity CHEF KAVIRAJ KHIALANI on how best to incorporate superfoods into our diet, and whether they really are worth the hype that they've attracted.
A recipient of eminent titles such as Best Chef Asia award, Bharat Vidya Ratna, Global Icon for Culinary and Hospitality, Chef Kaviraj is a familiar face on Indian television, having made celebrity appearances in several food shows on major channels.
Superfoods refers to foods which have been found to possess high nutrition density thanks to high quantities of vitamins, minerals, fiber, omega 3 fatty acids and antioxidants which are so crucial for our body.
The concept of superfoods is also so titled to gain attention and quick response from those who wish to live a super lifestyle. There are some very simple and daily ingredients too from our kitchen which have been shelved on that showcase of being superfoods and we know most of them already.
Chef Kaviraj's Shopping List: Top 6 Superfoods:
1. Berries: While some of us do have a concern over the cost factor attached to berries, we can try using them in a cyclic manner, two or three times a week. Be it black, blue, strawberries, cranberries, or raspberries,all of them come handy in our fruit salads, as in-between munchies and delicious breakfast bowls!
2. Turmeric: Turmeric in all forms has been a long standing staple for all cures in the typical Indian kitchen. This humble spice is an absolute superfood, and is used it turmeric water, detox versions, adding to curries, subzis, marination, pulaos and other preparations. Of late, we have even heard of turmeric latte!
3. Seeds: The benefits of the variety of seeds available to us such as chia, flaxseeds, pumpkin seeds, sunflower seeds, sesame seeds, have a great role to play nutritionally. Sprinkle them into health shakes, smoothies, raitas, breakfast choice of cereals and choice of freshly tossed salads too.
4. Salmon: One of the best rated superfoods when it comes to seafood for its omega 3 fatty acids, and for being dense in high quality nutrition, salmon is easy to use, simple to handle and tasty in varied preparations. Simply marinate and grill, a nice crusty outing and bake, an interesting citric flavoured sauce to a poached version and to be converted to salmon cakes with dill cream dip.
5. Legumes: These are a part of our home kitchen shelf. Involve them simply cooked with mild spices, add them to lunch menus, brunch menus, salads, soups, fillings for parathas, side dishes. Variate them to suit your taste, do not over spice or overcook them.
6 .Ginger: One of those root wonders we have in our kitchens, ginger must be a part of our day and routines. From adding it to chai, a fresh squeeze of it to a detox water or a kadha as we make for cold coughs, it can also be grated into curries, rice, and paratha stuffing. Ginger has loads of medicinal properties and can help boost immunity as well.
Is the term superfoods misleading in any way, and has it been recognised by the experts?
Many experienced chefs from our community would not say it's misleading. We need to highlight the importance of healthy eating and involve certain essentially nutritive ingredients in our kitchens.
What are some seasonal superfoods in the summer?
I would personally recommend watermelon, mangoes, pineapples, pomegranates, and alkaline foods such as spinach, beetroots, carrots, and sweet potatoes. Also amla or our Indian gooseberries are very beneficial. I also include fresh and medicinal herbs such as tulsi, ashwagandha, and brahmi since they help detoxify the body, soothe nerves and help reduce stress levels.
What is the best way to consume superfoods?
Enjoy the seasonal fruits freshly cut at room temperature; avoid juicing up your fresh fruits. Berries can be added to your breakfast cereal bowl, into shakes, smoothies, and health drinks. Legumes should be just cooked to the point and prepared in mild spices with fresh ingredients. They are not to be overcooked and reheated several times since it kills the nutrients. Foods like ginger, lemon, turmeric can be added to our detox water jars or make a nice kadha with them and add in some cinnamon, pepper, cloves.
Most superfoods are ingredients and condiments that come straight from our grandma's kitchens, so to speak. Why has the rage taken over the west now?
When the Covid pandemic started last year, and with the lockdown happening across several parts of the world, people were forced to stay in-house and work was shut too for many. This kind of rare and unprecedented situation offered a lot of free time on hand to explore, read up and look for immunity boosting ingredients to keep our vitamin c and other levels up to fight the virus. In my opinion it forced people to go back to our grandma's days and cooking styles, lost recipes were revived and a lot of people turned home chefs sharing their healthy ideas with food on social media as well.
It was an apt moment to bring about a hype around superfoods and to get people to be more receptive of the trend and incorporate them into shopping lists, conversations, advice sessions, and counselling classes which kept happening during the lockdown.
What are the top 3 benefits of superfoods?
1 . Helps us to maintain high levels of immunity in order to be strong internally. Superfoods serve the purpose of picking local, grown on the same land we live in.
2. Keeps the essential nutrients flowing in our body if practised wisely and regularly. Keeps various other complications away. They are also rich in micronutrients and taste too.
3. It also adds a touch of variety and balance into our day to day meals and offers us a rainbow of colors and textures to treat our palate and add diversity in our menus and diet as well.
Tips to economically include superfoods into our diets:
Adding superfoods to our shopping list is not very cumbersome and won't always pinch our pockets. There are loads of ingredients in our kitchen which are reasonably priced. We need to pay a little attention to what we pick, cook, eat and relish, and practice the art of eating slowly and enjoying our food.
Here are a few tips on how to incorporate them:
Superfoods are good to add to your bowl of daily salads and give them a light toss of freshness and crunch, add in seeds like flax, sunflower, chia, melon seeds and enjoy it.
We can also choose to add superfoods to our in-between meal binge and cravings to ensure that we are consuming the right foods. Have a few nuts, pick on a few options of healthy shakes.
Using superfoods seasonally works economically since the rates are usually what we expect. It makes more sense to choose them by season and that won't pinch the pocket as well.
Having one pot meal dishes are trending these days with work from home still happening in some parts, therefore there are many of us who wish to do something like a khichdi or a pulao or something which is less of a wind up burden at the end of the day.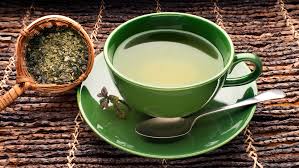 Super Drink
Green Tea: There is still considerable confusion on how to consume, how much to consume, when to consume and what to add into green tea. A good cuppa green tea ideally has no sugar, no spices, no acids, no milk added to it. Avoid honey and jaggery as well. Have it first thing in the morning after a glass of simple lukewarm water. Have a cup a little after meals during and end of the day.