The Edge of Desi: Studio VAM
Ketki Gadre reviews Studio VAM, the up-and-coming crafts based jewellery and accessory brand making wavelengths in ethnic-inspired luxury wear.
A graduate of the National Institute of Design, Mrunmayee Namjoshi has had several years of experience working as a designer whose work reflects her knowledge of the traditional crafts of India. It is this interest that spurred the creation of Studio VAM, whose products blend the ethnic with the contemporary, designing jewellery for the modern woman who celebrates herself. 
The brand rightfully boasts of a niche and loyal clientele, all drawn to the bespoke jewellery and designs. Collections at Studio VAM are inspired by India and her cultures, her tribes, and her traditions. The resplendent earrings, chokers, necklaces, rings, brooches, and waist belts find favour with people across genders due to their unique designs.
Sustainably Stylish: Studio VAM
Every piece of jewellery designed holds a story of the village it comes from and the hands that crafted it to perfection. The styles in their collections seek inspiration from the blue pottery of Jaipur, the metal traditions of Afghani nomadic tribes, the ajrakh print of Gujarat and glass beads of Madhya Pradesh, among others. All pieces are hand-crafted and designed to be light-weighted no matter the style, size, or material. The resulting accessory is a statement piece, timeless and one of its kind.
Studio VAM creates with the global wearer and their contemporary aesthetics in mind. VAM's pieces can be styled with traditional wear or a modern ensemble, lending themselves to a minimalist yet statement look. With infinite colour combinations and designs, wearers can choose to customize their jewellery.
The ethos of the venture is sustainability. From sourcing ethically made organic fabrics to curating their beads and trinkets and training artisans to using eco-friendly packaging, there is attention to detail in every step. Studio VAM employs traditional artisans skilled in their craft, serving due diligence to their age-old traditions. The ball keeps rolling – Studio VAM encourages self-reliance within underprivileged sectors by educating women in traditional handcraft techniques of the trade.
Shop Now!
See Also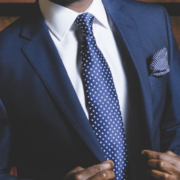 Price range: INR 250 – INR 5000
Instagram: @studiovam
Website: https://www.studiovam.com/