10 Must-Watch Movies for Kids Online
Movies play an important role in entertaining us and kids are especially highly fond of watching movies. During this pandemic situation, everyone's staying at home, and OTT has become the best platform for entertainment. So here is our list of the best kid's movies which are currently available on Disney+ Hotstar, Netflix and Amazon Prime Video. Scroll down!
Little Soldiers
Little Soldiers is an evergreen Telugu kids movie that was released in 1996.
Director: Gunnam Ganga Raju
Cast: Baby Kavya, Master Aditya, Heera Rajagopal, Ramesh Aravind, Kota Srinivasa Rao and Rohini Hattangadi.
Available on: Amazon Prime Video
Why watch it: The story is about naughty siblings who lost their parents in an accident. The two kids were forced to live with their strict grandfather and how he changes with the kid's behaviour is the story of the overall movie. It also explains the bond between siblings.The film is heart-warming as well as entertaining. The girl impresses the audience with her clever attitude.
Lion King
Lion King is a popular animated movie which was released in 2019.
Director: Jon Favreau
Cast (voice over's): Donald Glover, Beyonce, James Earl Jones, Seth Rogen and Billy Eichner in lead roles.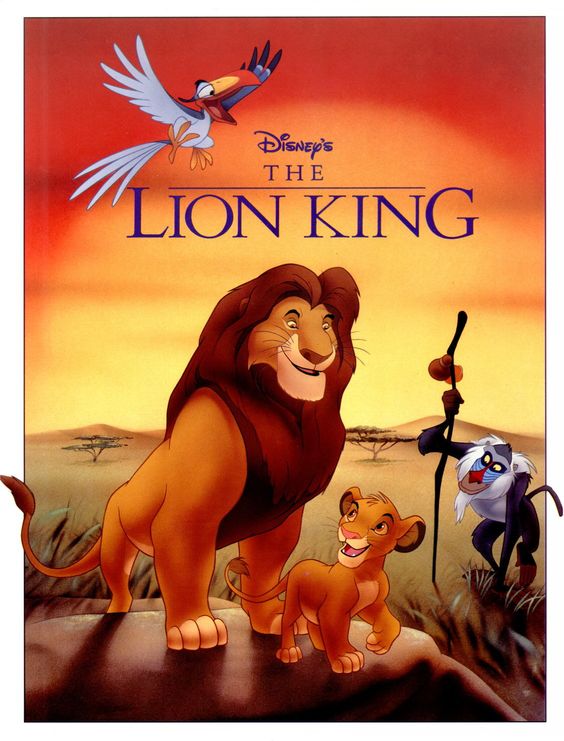 Available on: Amazon Prime Video and Disney+ Hotstar
Why watch it: The film revolves around the character Simba, a young lion prince growing up alone after the murder of his father. Simba faces many problems throughout his journey. With his smartness and loyalty, Simba becomes the king of pride land at the end. The film teaches the importance of love and caring.
Sisindri
This is a well-known Telugu movie released in 1995
Director: Siva Nageswara Rao.
Cast: Akhil Akkineni, Nagarjuna, Sarath babu, Brahmanandam, Giribabu, Aamani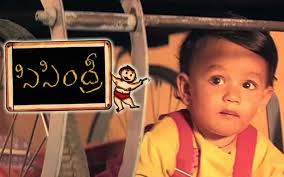 Available on: Disney + Hotstar
Why watch it: The story revolves around a baby boy who has been kidnapped for money. It gets harder to hold the baby after successfully kidnapping as the kid recollects everything his mother taught him. Children will enjoy this light hearted comedy and the baby action.
Angry Birds 2
Angry Birds 2 is a film in the United Kingdom (2019).
Director: Thurop Van Orman.
Cast (voices): Jason Sudeikis, Josh Gad, Leslie Jones and Peter Dinklage in lead roles.
Available on: Amazon Prime Video and Netflix
Why watch it: The main storyline of the is about the birds that are angry with the cunning pigs for stealing their eggs. Red is an angry bird who forms a union with other birds to save their eggs. Finally, the birds destroy the pig city under the leadership of Red. This is a great movie that teaches kids about leadership qualities and the importance of being united during hard times. Kids will fall in love with the colourful characters throughout the film.
Finding Nemo
Finding Nemo is an animated film released in 2003 (USA).
Director: Andrew Stanton
Voice Cast: Albert Brooks, Ellen DeGeneres, Alexander Gould, and Willem Dafoe in lead roles.
Available on: Amazon Prime Video and Netflix
Why watch it: The story is about a father searching for his son who is trapped. Eventually the small fish returns to his father safely after facing many troubles to get out. With this movie, kids will learn how important it is to listen to their parents. It also shows the bravery and courageousness of the baby fish during tough times.
Home Alone
Home Alone (a 90's movie) was released in the USA and it has two sequels that came out a few years later.
Cast: Macaular Culkin, Mc Callisters and Catherine Ohara.
Available on: Amazon Prime Video and Hotstar
Why watch it: Home Alone is the story of an eight-year-old who was mistakenly left alone at home by his parents. He thereby protects his house alone from two thieves. The boy cleverly plans traps and gets the thieves arrested by cops. This film shows the smartness of the kid who although was left alone, managed to save his life and his home from two criminals.
Sahasa Baludu Vichitra Kothi:
This is a Telugu movie released in 2008.
Director: Sumanth
Cast: Nag Anvesh, Sarath babu, Vijaya Shanthi and Sudha in lead roles.
Available on: Amazon Prime Video
See Also

Why watch it: The movie is about a smart kid who gets a smuggler arrested while adventuring the forest with his chimpanzee friend. Throughout the film, children will enjoy watching naughty actions of the chimpanzee and the cleverness of the boy.
Taare Zameen Par:
This was the best Bollywood film of 2007.
Director: Amole Gupte and Amir Khan.
Cast: Amir Khan, Darsheel Safari, Tisca Chopra, Vipin Sharma, Sachet Engineer in main roles.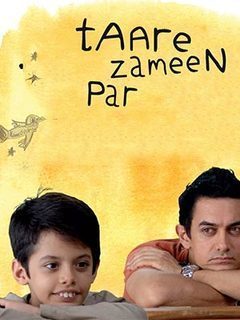 Available on: Netflix
Why watch it: The movie is a story of a dyslexic eight-year-old boy who is fond of fine arts. He is forcibly sent to school and his interest was ignored until later when the boy was helped by an art teacher to overcome his disability and discover his true identity. The movie shows the self-confidence levels of the boy who wanted to achieve his goals. This is quite entertaining, and a must-watch film for children.
Mowgli – Legend of Jungle:
This is a live-action movie that was released in 2018.
Director: Andy Serkis
Cast: Rohan Chand, Matthew Rhys, Freida Pinto, voices of Christian Bale and Benedict Cumberbatch.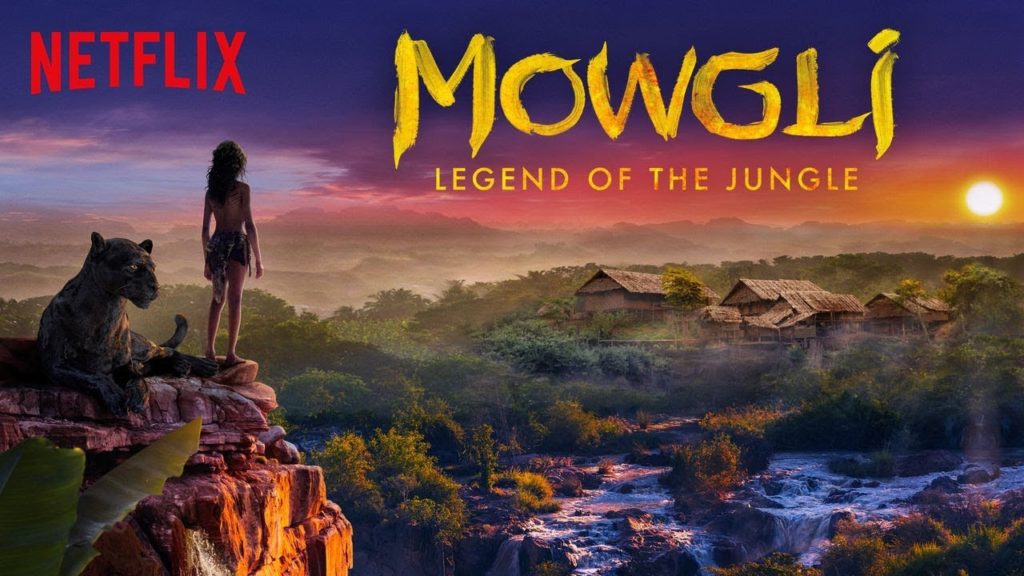 Available on: Netflix
Why watch it: It narrates the story of a child raised by wolves who learns the rules of the jungle with the help of a bear and gets accepted by all the animals of the jungle. Finally, Mowgli creates a peaceful environment in the jungle. The movie depicts the adventures and challenges Mowgli faces in order to be accepted.
Kung Fu Panda:
This was the best movie of 2008 by Dream Works Animations.
Director: John Stevenson and Mark Osborne
Voice Cast: Jack Black, Dustin Hoffman, Angelina Jolie, Jackie Chan, and Seth Rogen.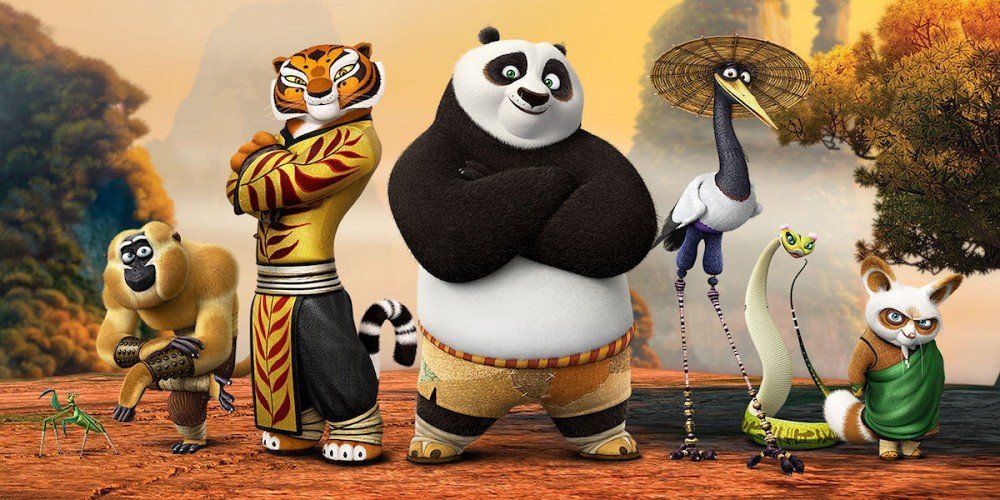 Available on: Amazon Prime Video and Netflix
Why watch it: The movie is about a lazy panda who is a kung fu fanatic. He joins a martial arts school and learns kung fu to fulfil his dream. In a kung fu challenge, Po the panda shows his excellence and becomes a trainer for the member of the valley. Children wil definitely love watching the humour and colourful characters in this movie.
There are many movies available on OTT platforms but these according to us, are the top movies for kids to watch and learn. Happy Watching!