A year dedicated to OTT – Ankur Bhatia on doing roles that have scope for performance
The month of March marks a year of lockdown where everyone, willingly or unwillingly, had to stay home for the greater good. While it was a tough time all over, one of the primary sources of entertainment left to us were digital platforms, and it was indeed a year of Over the Top(OTT) streaming some engaging and enticing content. Through Bandish Bandits, Aarya, Mirzapur 2, Scam 1992, A Suitable Boy or the January release Tandav not only has a new wave of storytelling been introduced, but cinema lovers also got to witness some impressive performances by actors that have been around for a while and some surprising new talents. Shriya Pilgaonkar, Ritwik Bhowmik, Shreya Dhanwanthary, Namit Das, Sarah Jane Dias, Harshita Gaur and Ankur Bhatia are a few of the names from the list of actors who have been appreciated for their performance and were part of some of the amazing stories streamed on various digital platforms. In conversation with Sweta Pendyala, the actors talk about their experience of portraying roles that received so much love from the audience and how they feel about being a part of the OTT wave.
Being around in the entertainment industry for years and seen portraying negative as well as likeable characters, Ankur Bhatia shot to fame with Aarya, one of the major web series of the year 2020, which also marked the comeback of Sushmita Sen. The actor who has had a good journey in films and has started to explore the web world with his fine performance talks about the freedom and exposure that streaming platforms bring.
On the hunt for challenging projects
I feel lucky and blessed to have worked in the web series Aarya and Crackdown which released last year. Both gave me the opportunity to play two very different kinds of roles. The beauty of these series on OTT platforms is that they have a lot of characters but every primary character's graph is carved carefully to make it interesting. In films, that is not mostly the case as the lead actors are the ones who are taking care of the major work. With OTT, a lot of new people are getting opportunities, makers are taking chances and people are also open to watching new subjects. I have been doing solely films for the past few years and post Aarya and Crackdown I am looking forward to being part of more interesting subjects.
An interesting time for actors
There will be a lot of opportunities for so many actors as there was not much happening in the lockdown but people were sitting at home writing scripts and planning around content. There was so much pre-production happening and now with shoots being resumed lots of new work is coming along. It's a great scenario for actors.
"Films didn't give me recognition as much as OTT. I have been noticed for my acting especially because I had the chance to do a lot with my characters and I had a good graph. I did a good job in Haseena Parkar, but most people didn't watch it because it didn't fare well at the box office. Now people consume content on OTT at home, and both Aarya and Crackdown have been watched widely. My roles were appreciated and I really feel lucky to be part of the shows on OTT.
Playing Sangram
It was indeed challenging to play the character Sangram in Aarya as I am nowhere close to him. I am very focused, educated and career driven. I keep my cool and Sangram is hot tempered and acts before he thinks. I have done ample workshops to carve the character by spending time with the directors Ram Madhvani, Sandeep Modi and Vinod Rawat. We discussed why Sangram is the way he is and why he should be unpredictable. He is a flimsy character and I had to play it in such a way that the audience is always confused whether a certain thing is done by him or not. I had to do the part earnestly as a slight here and there would have made him look villain or give him away. Giving limited information through the act was challenging but very fruitful. My directors gave all the information, set the background and explained the character but while shooting they left the playground to let me figure out Sangram on my own. Also I will always remember that Ram Madhvani has said Sangram's journey is to find the truth and our intention should be the same.
Picking his Roles
See Also

I am a tad bit conscious because I do not want to keep playing the same kind of roles. I started my career with playing the negative part in Zanjeer and I did Aishwarya Rai's husband's role in Sarabjit and again played husband to Shraddha Kapoor in Haseena Parkar, although both roles were different. And I have done other films which are yet to release then in Aarya and Crackdown the roles were distinct. I do want to keep working but at the same time I am very conscious of the work I do.
On the Calendar: I am starting to shoot two web series. One will go on the floor in March and the other one in May.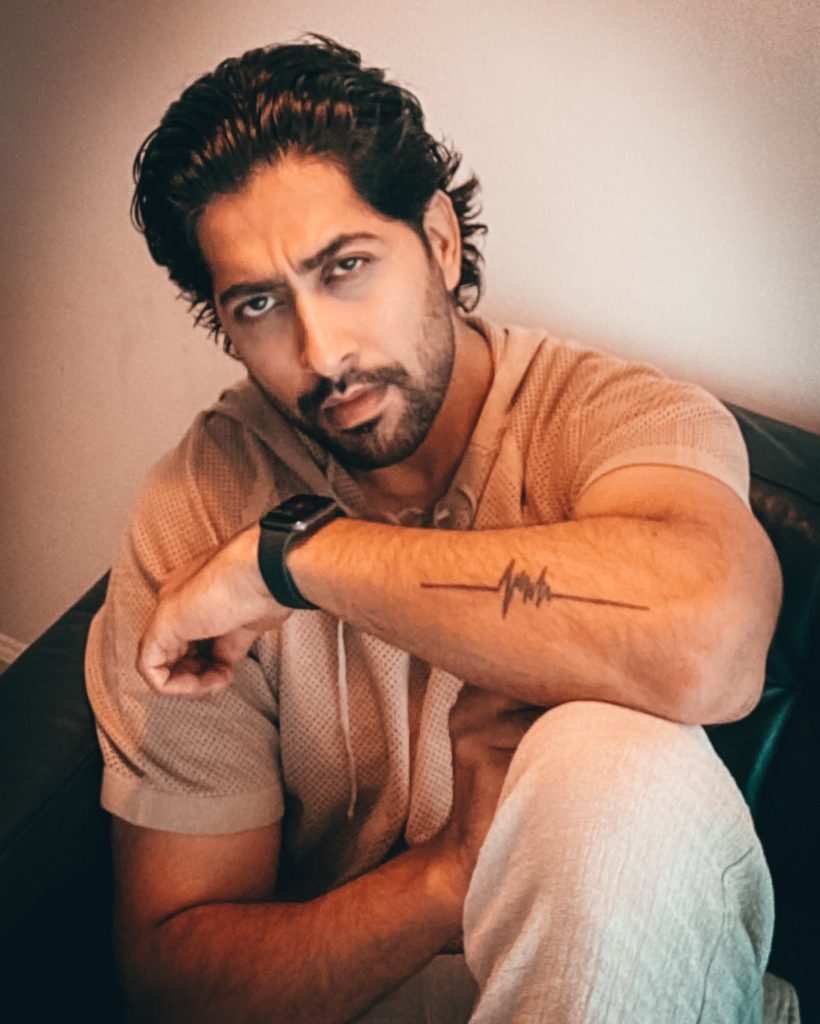 I am being considered for the roles which I wasn't getting earlier
I agree to the fact that OTT stories are more about characters and just not the lead. It has helped me because both the characters I played in Aarya and Crackdown have suddenly gotten me into the eyes of casting directors and they now consider for the roles that were not coming my way after doing certain films. For example, after playing husband to Aishwarya and Shraddha, I was only being considered for those kinds of roles for quite some time.  Through Aarya and Crackdown, people got to see a wide range of my skills and not just see me as an actor who fits in a certain bill. In my case, it has really helped establish myself as a performer.  I also do not want to negate the contribution of films in my career as it has not only contributed to my experience but has set my foundation and this is where I got to work with actors like Priyanka Chopra, Sanjat Dutt, Ram Charan, Aishwarya Rai Bachchan and Shraddhra Kapoor. 
Magazine Sneak Peek