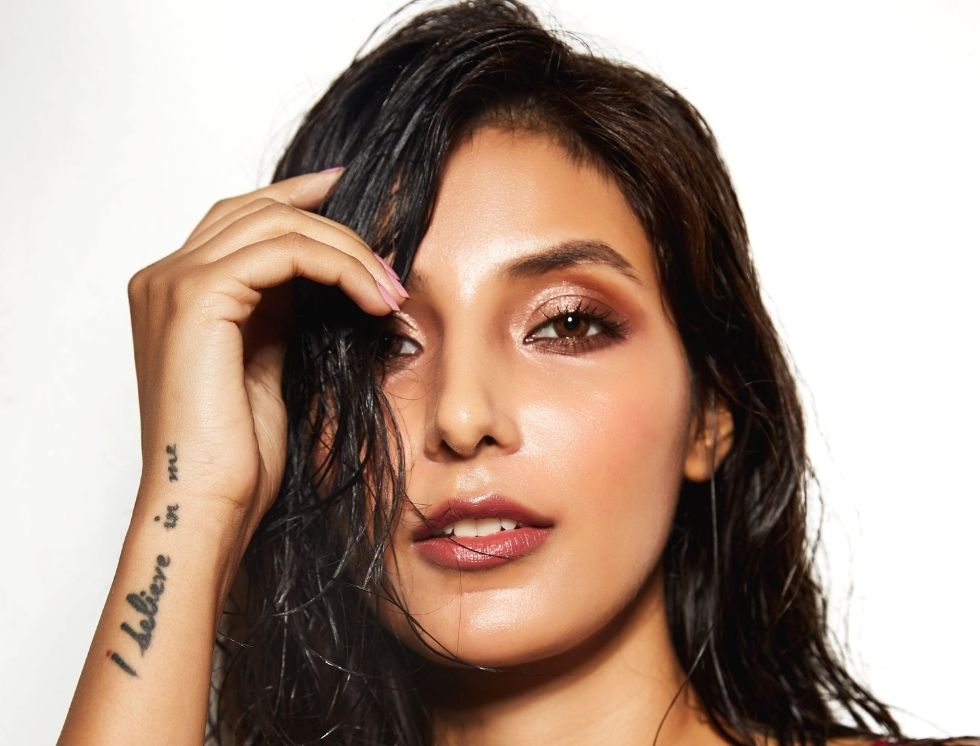 Compared to season one, Dimpy Pandit's character in Mirzapur 2 has gone a couple of shades bolder. She is seen doing fierce desi style action on screen, but it wasn't an easy act for Harshita Gaur who was battling with her knee injury off-screen.  In an exclusive interview with Sweta Pendyala, she talks about physical and mental wellness and shares about the things that helped her sail through such tough times…
How different was shooting for Mirzapur 2 compared to season one?
Although the cast and crew was same, the experience was little more enriching in terms of the performance as I had more scenes and there was a growth to my character Dimpy. All the characters have emotionally grow in this season and new tracks have been involved which made the experience different from the past one. The discussions with director, writer and other people have been really refreshing.
Is it true you under went physical training to adapt to the character graph in the second season?
It was the physical training in particular but there have been a lot of discussions to work on the character graph and I had to train mentally for the role as well. Mental wellness is as important as physical wellness and it indeed helped me achieve my goal during the shoot as well as in general. While shooting for Mirzapur, I was suffering with a knee injury and in addition to that; I fell sick the night before I had to an action scene. I reached the set around 11:30 AM, whereas my call time was at 6:30 AM. If not for my mental state of find, I would have taken loads of performance stress. Thanks to my mental health that I have achieved over the years, I dealt with the entire situation with a positive attitude.
How did you manage your battle with knee injury and stick to your professional commitment both at the same time?
I had meniscus tear a day prior to Mirzapur 2. With in a few days, we had a Lucknow schedule where I went with an injured knee. I was sick as I couldn't eat and being on medication and I ended up reaching late on sets and had to literally drag myself. I cannot imagine pulling myself through those days without the support of the crew. It is a little overwhelming to think about the care I got on set. I used to get breathless between the action shots. I could barely eat anything due to the pain and was on medication. But somebody would get me glucose, my director would press my temples and everyone made sure I was fine. Even while I was resting someone from the production team would always stay around to checking on me. If I managed to finish the shoot, it was only because of the Mirzapur Family.
Did you follow any fitness regime to get through during Mirzapur 2?
My fitness regime has been a little different from the normal. I had to do a lot of physiotherapy. So, I spent the most time with the physiotherapist to heal and be able to shoot.
What lifestyle changes have you made to be a fitter and healthier version of yourself?
See Also

I have taken the organic route and follow conscious eating. I have been doing my best to avoid packaged food, which I was used to a lot earlier. Being lactose intolerant I consume coconut so now I prepare coconut milk and butters on my own.
What do you look for in a script? 
Anything I pick next should be a great script. Whether the story later works or doesn't is secondary because nobody can predict what's in store but if the story is engaging when I am reading the script, I will move forward. All kind of roles excites me. I would be happy to do similar kind of roles like I have done in the past, as there are always things you can experiment with the character. Apart from that, I want to do an action-packed or a badass role.