Is there a right age to introduce books in kids' life?

Reading books at an early age helps children become more creative, builds vocabulary and helps in language development. Once kids start finding books entertaining, your worry about their gadget use and screen time will also go down since reading is to the mind what exercise is to the body. Ujjwal Mishra advices parents on what to make their children read and how to introduce them to reading.
What can you do as a parent or care giver?
First thing to keep in mind is that kids do what they see in a better way rather than what they have been told to do. So, if you want kids to read, you have to start reading first. Show them how books contribute in our life. How books shape our personality.
Read regularly:
Read to kids regularly. Make it a bedtime routine. Kids might not cooperate in the beginning if they are toddlers, but they will accept it if the books are interesting. Kids are curious and they are always open to learn more.
Start early:
I have some friends who started reading to their babies right from the month they were born. As an elder, we might think that babies won't understand what is in the book and maybe they won't but believe me, they will surely understand that this is a special time they get to spend with you. Slowly the books will start grabbing their attention.
Choose wisely: Here are ways to choose the books you read to your children:
Cloth books: These books are also called "snuggle books". They are meant to be the first books for the new-borns. They are washable, soft, lightweight and do not have sharp edges. Babies love to play snuggle, chew, try to tear them apart, but the books are sturdy. Generally, these books help babies in developing sense like touch as it has different textures like rough, soft, fury or woolly. The colours are bright and attractive. You can search online or in book shops for Baby Touch: Snuggle cloth book or Good Night, Teddy.
Sound books: Sound books, Noisy books and sing along books all are entertainers. My daughter has a Peppa noisy book. I gave her when she was 18 months, now she is 4+ yrs. yet that book is one of her most favourites. These books help children relate a particular sound to a particular event or object.
Pop up books: These books have a surprise element and that makes them a hit with kids. Right from nature, community helpers to festivals. You can find pop up books about everything. Now a days, books related to famous cartoon characters are also available. 
Touch and feel books: Touch and feel books are the hard version of the snuggle books. They come with soft and sturdy covers. My son had a touch and feel book about beach and he could feel the sand on the beach though it. These books help in hand eye coordination, sense of touch and feel as well as introduction to colours.
Flip flap books: Flip Flap books are easy for kids to hold and turn pages. The flaps can be slider as well as like pick up. I mean they can be doors or windows. Kids love to move these flips and see what is hidden behind them, every time they pick the books to read. In kids book the story or narration becomes secondary as compared to the fun they can have while reading the books. Because at early stage attaching them to the books is more important than teaching them morals. 
Here are a few book suggestions you can start with.
1. The Very Hungry Caterpillar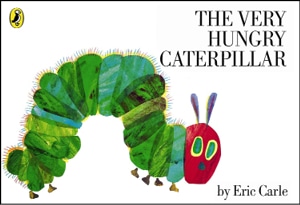 Author/ Illustrator Eric Carle
What kids will learn from it: 
The Very Hungry Caterpillar is one of the most famous kids' books. There is so much to learn from them. Kids will learn days of the week, colours, counting as well as about fruits. The process of metamorphosis that is growth of a caterpillar to butterfly also gets introduced automatically.
2. Giraffes Can't Dance
What kids will learn from it: 
This book can be read out loud for kids age 1 to 4 and read yourself for kids aged 5 to 7. As we live in the global atmosphere, kids must learn to be inclusive. This book tells kids that everyone is different and its okay to be different. Inclusiveness, acceptance of self as well as others are the key learnings. It also helps in Building Confidence and self-esteem.
3.     We're Going On A Bear Hunt
See Also

What kids will learn from it:
It is said that a good book is one that teaches us something, without being direct. The journey about bear hunt is similar. It helps us understand internal conflicts. How to understand and resolve internal conflict and how to heal from the hurt.
4. Dear Zoo
Author/ Illustrator: Rod Campbell
What kids will learn from it:
This is a great book for kids 12 months and above. It's a pop-up book with some touch and feel experience too. It's important to help kids in developing the sensory actions of kids. What is soft, hard, rough and smooth. Also introducing different animals to kids at this age is a good idea.
5. Chicka Chicka Boom Boom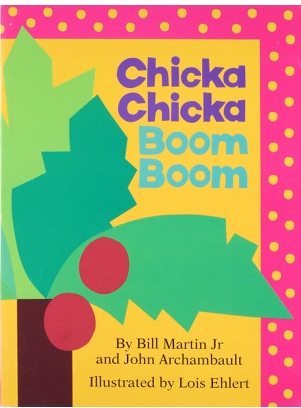 Authors: Bill Martin, Jr., John Archambault
What Kids Learn:
Musical or with rhythm introduction to upper- and lower-case alphabets, this book was first published in 1989 and is still among the bestsellers for toddlers. The representation with colourful pictures and large font makes it attractive to kids.
All these books are available online, so pick a book and start reading to your kids. Remember, it's never too late to start reading! Reading books reduces stress, helps in going to sleep easily, enhances emotional qualities like empathy, inclusivity, takes us into a different imaginary world, and helps in being creative. Happy reading!!