Kareena Kapoor – Discover her Journey and Insights
Kareena Kapoor is all set to make her Netflix debut with the film Jaane Jaan, where she takes on the role of Maya D'Souza, bringing to life Keigo Hagashino's bestselling novel, 'The Devotion Suspect X.' The anticipation for the film is at its peak, as the team recently unveiled an exciting trailer to the media, offering a glimpse into the picturesque backdrop of Kalimpong, where the story unfolds. The expectations are soaring for this film, especially with the talented director Sujoy Ghosh at the helm. Lipika Varma in an exclusive with the actress…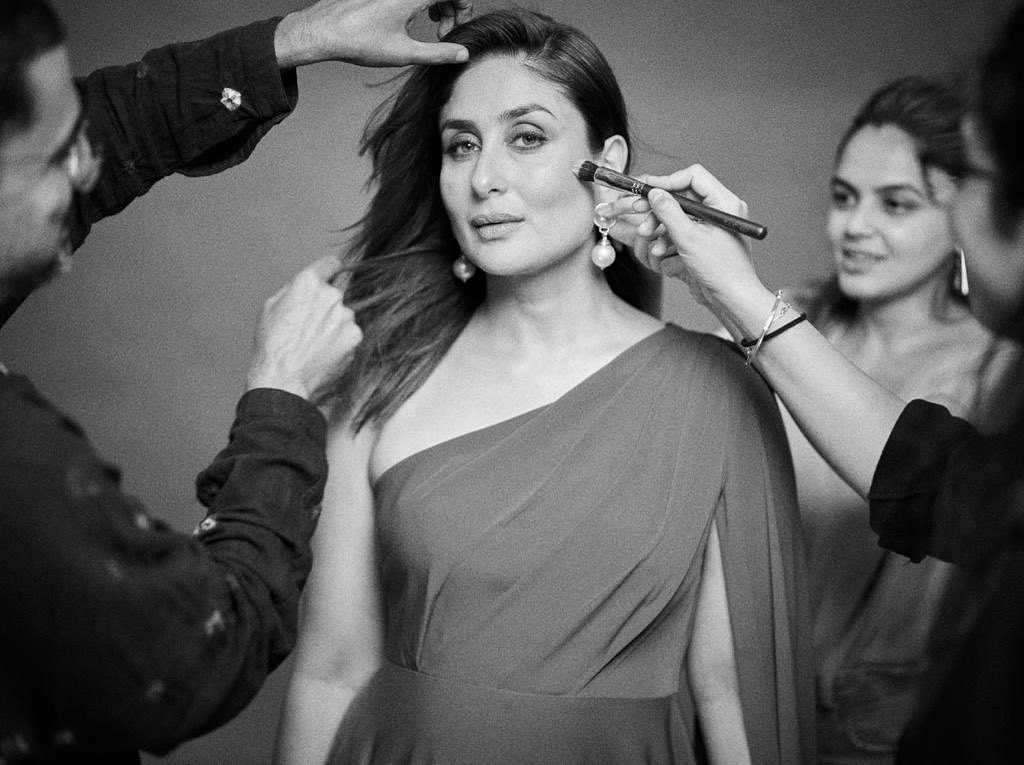 Excerpts –
How was your shooting experience, as the film was shot in Kalimpong and Darjeeling?
The weather was so cold in Darjeeling and Kalimpong, and the shooting was a different experience. Sujay chose to shoot at this location, as the mood was right for the story, which is very important when shooting a thriller.
You probably had many offers from OTT platforms; what made you choose this film to debut in the OTT space?
Yes, I did get offers, but I didn't like any script until now, as I didn't feel it was worth starting on OTT.  Everyone is doing such good work on OTT platforms. Sujoy wanted to make this film for Netflix. When I read this script, I loved it. I have always wanted to do a thriller or something different, and this was the perfect opportunity. 
What is the big deal of working on OTT?
It's a different kind of performance where you need to be more prepared. We, as actors, know that performance has to be good, as it is watched more closely. It's more important than anything else. I want people to watch my work and appreciate it.
What was the most challenging and toughest thing for you to do in this film?
There is nothing really tough about work. I didn't find anything difficult as I wanted to do it. It was a joy being part of this experience, so you want to do it rather than think of it as a challenge.
How do you rate Sujoy Ghosh among all the other directors you have worked with?
I think he is very good at his job. He always pushes his artists to do something different. He emotionally drains them and brings out that side of them, which is slightly more intense. He makes such stories which require a perfect performance from his actors. This film is a story of a mother and a child, which has been shown darkly and wonderfully.
Has the criteria for choosing films changed over the years?
See Also
One can't do the same films again and again. I will still keep doing commercial films. But a side of me wants me to do different kinds of films apart from the same stuff.
What is your take on changing challenges into opportunities?
One needs to explore different things. Choose different scripts, and scripts are content-oriented now. It's all about choices rather than just being part of a successful film. We have to make the right choices. You are proving yourself constantly. Everyone wants to be known through their work.
Lastly, Jaane Jaan is premiering on your birthday; what are birthday celebrations to you now?
Birthdays are more family now rather than parties. It is more about being around with family and my kids.