Keeping it Smooth: DJ TBOM
Under psychedelic lights and bass that thumps inside your chest, we let the best music of our time wash away stress and jam us up with adrenaline. As a veteran DJ, Krish Mulchandani believes that his job is to master the art of mixing two songs together without people realizing he's mixed them. In conversation with Juveria Tabassum, he talks about what lured him behind the turntables, and how he has seen India lend its ears to different genres over the years…
When he is manning the turntables, Krish Mulchandani wants to ensure he is as happy as the person breaking a limb to his beats in front of him. Happiness was the mantra that kept him going as a part-time DJ as a student at the University of Exeter in the United Kingdom, regardless of whether he was playing for 2 people, or 200. A student of Economics and Finance, Krish says he has always been driven by music. "I always found solitude in music," says the DJ who goes by the moniker, The Book of Music (TBOM).
Now playing popular venues across the country, Krish was always a bit of a music prodigy, releasing remixes and covers on SoundCloud which attracted a decent following, and had hits in 150 countries. When he returned to Mumbai, however, music took a backseat as he joined IndusInd Bank. Work was exhausting, and it made him wonder if he was, afterall, missing his true calling. "I wanted to experiment whether I had a market in India. I realised I did when I finally played a gig and 500 people showed up without marketing it," Krish shares. The heart wants what it wants, and it didn't take long before Krish convinced his parents to let him take the leap, and in 2016, he finally started working the records full-time.
While acknowledging that music can be a tough, volatile career, Krish now plays 15 to 20 gigs a month, and believes that a major reason for his success is creating and using a good network. And though he has a soft spot for his hometown, Mumbai, Krish believes cities such as Hyderabad have greater energy on the dance floor. "Appreciation for music and reaction on the dance floor in Hyderabad is something you don't see in Mumbai. Tier II cities coming up in the wave are a lot more knowledgeable when it comes to music. They show up on time and stay late. They know how to dance and make the artist feel special," he says.  DJing for Krish is the art of catching the rhythm and reading the crowd he is playing for.
While he spends three to four hours before a gig compiling and mixing playlists, he strives to stay in the zone while he is playing, ensuring that he gets the maximum reaction for the tracks he is spinning. In the business for almost 10 years now, Krish says he has observed a significant shift in India's music culture. While EDM was all the rage when he began, underground music and an appreciation for hip hop, R&B, deep house, lounge and techno, has led a smooth transition into an audience that now values good production. "Hip hop also evolved from stories about their lives, to stories about their lifestyles. That, along with places like Goa, with its many music festivals that provide a scene for foriegn artists to explore, have created a better culture of music in India today," Krish stresses.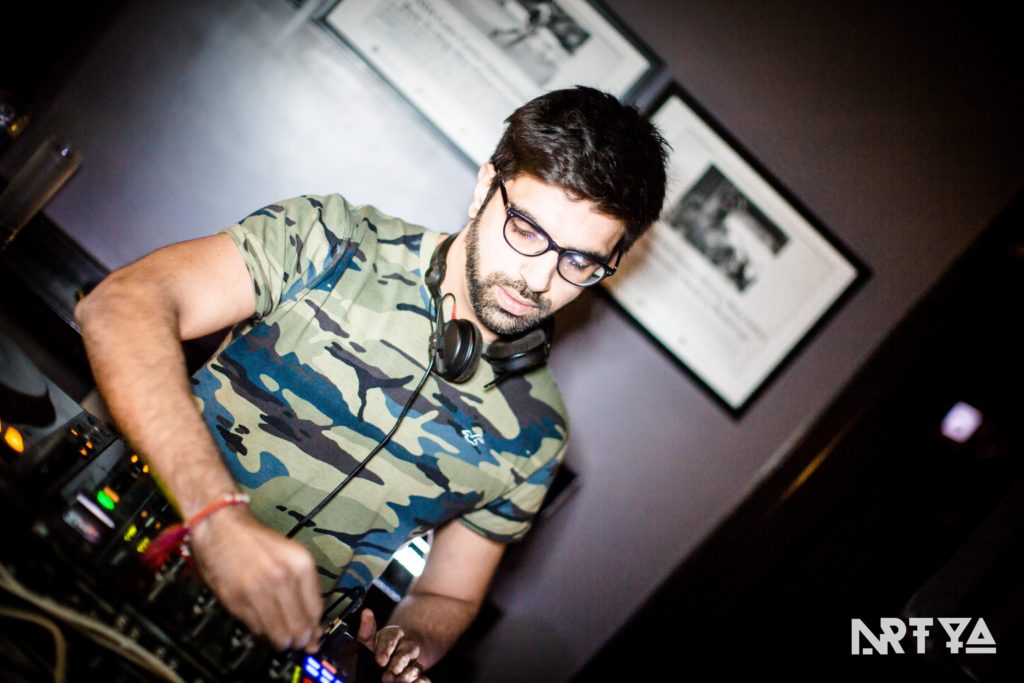 Song for the Summer: "People want sunshine, happy vibes around. So a song that'll stay on the dance floor this season is the Purple Disco Machine remix of On My Mind.
Favourite All Time Track: Snow by Red Hot Chilli Peppers.
Track You Can't Go Wrong With: California Love by Tupac.
Three tracks you currently can't get enough of:
On my mind – Purple Disco Machine Remix
For a Feeling – Camelphat and Artbat,
Dance With My Ghost -Camelphat