Nurturing Dreams with Mentorship
In law enforcement, Mahesh Bhagwat, the Additional Director General of Police (CID) in Telangana, has made an indelible mark, not only as a dedicated police officer but also as a remarkable mentor for civil services aspirants. His journey from being a cop to a mentor is an inspiring tale of dedication, selflessness, and the pursuit of knowledge. Surabhi Goel's exclusive interview uncovers Mahesh M. Bhagwat's evolution from DGP to mentor, inspiring aspiring law enforcement candidates.
Journey
Mahesh Bhagwat's passion for civil services was apparent even before he formally joined the police force. He began mentoring candidates preparing for police sub-inspector and Group One exams, both as a way to stay connected with the syllabus and to earn while he learned. This journey began in the 1990s and speaks volumes about his commitment to continuous learning and community service.
After clearing the civil services exam in 1995, Mahesh Bhagwat's engagement with mentoring took a brief hiatus. However, around 2008, students from Pune, Maharashtra, seeking insight into naxalism and other pertinent issues, approached him for guidance. Leveraging the power of technology, he harnessed WhatsApp groups to connect with students and provide them with comprehensive mentorship. Over time, this humble initiative grew into a national platform. Starting with students from Maharashtra, the mentorship expanded to cover candidates from Andhra Pradesh, Telangana, and eventually all over India. What began as support for IAS, IPS, and civil services evolved into Indian Forest Services and Central Armed Police Force Assistant Commandant exams. The program operates through WhatsApp groups and online sessions on Zoom, facilitated by a dedicated team of mentors from diverse backgrounds.
Outcome
In this year's 2022 and 2023 civil services exams, 187 candidates were mentored, with an impressive 25 making it to the top 100. Similarly, in the Indian Forest Service, out of 147 selected candidates, 72 were mentored by Mahesh Bhagwat's team. The Central Armed Police Force exams also witnessed resounding success, with All India Toppers among the mentored candidates.
Mahesh Bhagwat's story is a testament to the power of mentorship and community-driven success in an age where success is often measured individually. Through his dedication, he showcases that excellence achieved is best shared, and every success story has the potential to ignite countless others.
Mentor's Pathway
He engages candidates effectively in his approach, resulting in a growing number of participants. Currently, two distinct WhatsApp groups are dedicated to interview preparation. Out of 187 successful candidates, around 400 others are set to attempt prelims, organized into separate groups. This organic network expands through word-of-mouth referrals without commercial promotions or public meetings. Candidates from regions like Jammu & Kashmir and the North East are joining. The ripple effect of qualified candidates referring others adds to the initiative's success, making students and mentors proud.
Juggling Duties
Matching their passion with their profession, this individual seamlessly incorporates newspaper reading into their mornings. Strategically analyzing publications like The Hindu and The Indian Express, they identify crucial exam-related topics. Four distinct groups are facilitating this process, encompassing exam participants such as the Indian Forest Service and CPF. Their preparation remains informed and focused by consistently sharing newspaper insights and essential editorials. The guidance nexus says, "I am currently free as all the exams have concluded, but come December, I wonder how to pause my morning walk or other activities."
This routine commitment involves dedicating around an hour each morning to dissect newspapers for crucial content. As the interview phase approaches, a heightened investment of time is required. They extend their efforts into the weekends and evenings, ensuring candidates receive personalized attention. Conversations with candidates, spanning approximately 45 minutes, are tailored to their backgrounds, education, optional subjects, and extracurricular activities. Exploring experiences, employment history, and exam preferences, these discussions lay the foundation for anticipating interview questions. By offering a customized question bank, candidates gain the confidence to tackle expected questions, often rooted in their submitted biodata. A five-member interview panel, including the chairman, bolsters this comprehensive approach. Through these preparations, candidates are equipped to articulate themselves confidently and succinctly during interviews.
Traits for Success in Law & Civil
Civil services aspirants must embody perseverance, a crucial trait in this marathon-like pursuit. Candidates aged up to 32 (open category), 35 (OBC), and 37 (SC/ST) have from 21 to 37 years to appear for the exam, with 6, 9, and unlimited attempts, respectively. It's a journey of ups and downs – one year for prelims, another for mains, and another for interviews. The marks from these stages coalesce, defining your rank and future.
Perseverance is vital, with the understanding that success isn't handed out on a platter. Elevators don't lead to triumph; it's a step-by-step ascent. The right resources, mentorship, and a focused approach are crucial. Yet, the syllabus is extensive; hence, strategic preparation matters. Review past questions, understand the syllabus trends, and manage time effectively.
During the exam, 6 hours of writing can be a challenge. Regular writing practice is vital in combating issues like writer's cramps.
Reading newspapers and watching standard news segments daily aids in staying current. Amidst the sea of distractions, staying focused is critical, and leveraging the correct methods is essential. Maintaining commitment, focus, and a consistent routine is paramount to all those immersed in the civil services journey.
Guiding Career Trajectories by the Mentor
One should begin by recognizing their strengths and weaknesses and addressing the latter under mentorship guidance. Enhancing skills, finding the right resources, and adopting effective study methodologies form essential components. If diligent efforts don't yield desired results, having a backup plan is crucial, particularly considering the age factor. Understanding challenges, financial considerations, and family support's role is paramount to ensure a well-rounded approach.
Inspirational Mentor Moment
The success stories emanate from a dedicated emphasis on interview mentoring, providing extensive assistance to candidates facing challenges. A standout incident from 2020 illustrates this commitment when a candidate, while in Delhi for an interview, contracted COVID-19. Swift action through local contacts facilitated hospitalization, eventually leading to a qualification. Another scenario featured an IIT Bombay alumnus confronting severe health complications during the interview. A collective effort between alumni and the mentorship program rallied substantial funds—approximately 1 lakh Rs—for his 120-day hospital stay, during which he was airlifted from Mumbai to Hyderabad's KIMS hospital for treatment. Despite losing his speech ability due to two heart strokes, his remarkable recovery is a testament. His health constraints prompted a video conference interview, highlighting the selection panel's generosity.
These episodes transcend mere mentorship, showcasing the program's compassionate dedication. These anecdotes underline the transformative influence of the mentorship program, particularly during the pivotal interview phase.
Besides mentoring and catching criminals, what else excites you?
See Also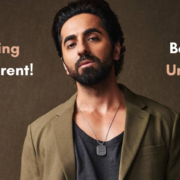 I am fond of culture, especially drama, theatre, and musical programs. Additionally, I enjoy connecting and networking with friends from both college and school. We continue to maintain our friendships, regularly meeting up and supporting one another every year.
Outside of work, what do you find helps you unwind and destress?
Engaging in social activities has been a passion of mine from the start. It's fulfilling to contribute to the community and offer help whenever possible.
As an additional DGP, what health objectives do you pursue to motivate others?
I set a personal example by adhering to schedules and specific guidelines. This clarity ensures a structured approach. For those facing challenges, I aid in overcoming difficulties. My leadership philosophy involves leading by example.
Are you a fan of traveling? If so, what's your preferred travel destination?
I have an excellent affinity for travel, often indulging in tourism for around 15-20 days each year, both within the country and abroad. The United States and Europe hold a special place for me among the numerous travel destinations.
Do you enjoy movies or music? If so, what's your favourite movie or music choice?
As mentioned, my love for my culture extends to a strong appreciation for Indian music, particularly Marathi melodies.