Top 5 Tamil Movies Streaming on OTT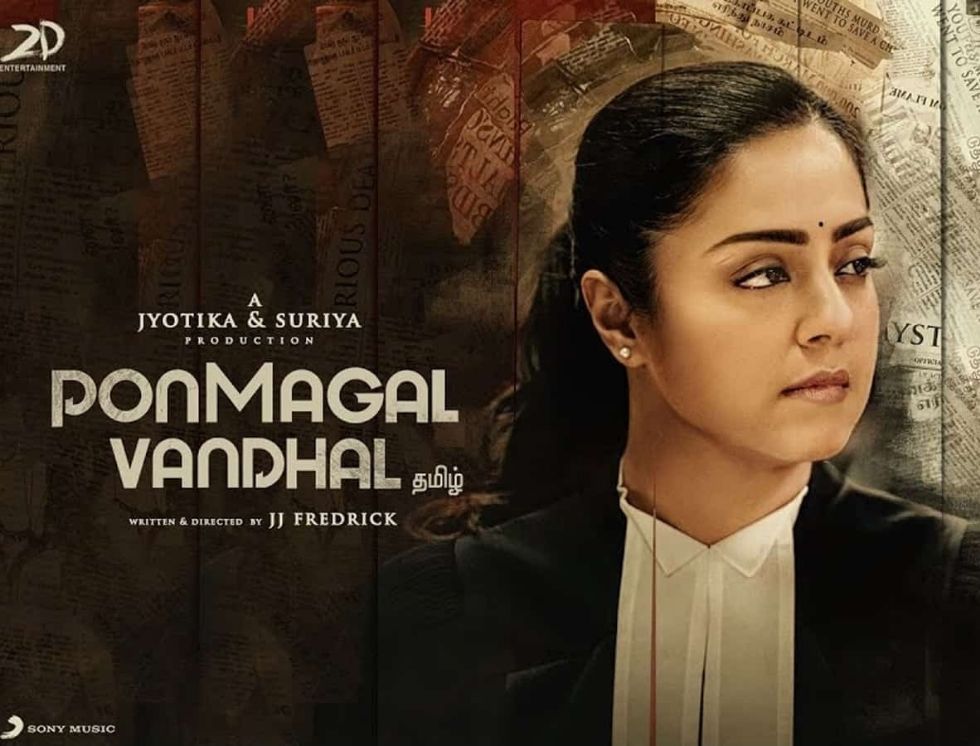 OTT is the place we "visit" the most these days. The usage of these platforms has grown multifold since the pandemic. Prime Video, Netflix, Disney Hotstar, SunNxt, Voot all promise a vast array of entertainment to keep you glued to your screens. Well, if you don't have any other plans, here's Divya Soman's list of top 5 Tamil movies to binge-watch over the weekend.
Soorarai Pottru (2020)
IMDb rating: 9/10
Cast: Suriya, Aparna Balamurali, Kavitha Ranjini, Krishna Kumar
Director: Sudha Kongara Prasad
Music: G.V. Prakash Kumar Available On: Amazon Prime Video
The film takes inspiration from GR Gopinath's book Simply fly. It revolves around the dream of a common man from Madurai, Nedumaaran (Suriya) who wishes to bring a change in the life of the poor by realising his dream of low-cost airlines. The movie talks about the struggles he overcomes to finally see his dreams come true. The film conveys many subtle social messages including equality in a marriage. While it can be considered among one of Suriya's best performances, the other supporting stars including Aparna Balamurali (Bommi), Kavitha Ranjini (Pechi), Krishna Kumar (Chaitanya), Paresh Rawal (Ravindra Subramanyam) have done their parts with perfection.
The movie has received rave reviews from different quarters. GR Gopinath took to Twitter to appreciate the entire team. He tweeted "Sorarai potru ..Heavily fictionalised but outstanding in capturing the true essence of the story of my book. A real roller coaster. Dramatised but true to the undying spirit of the triumph of hope against struggles and tribulations of an entrepreneur with disadvantaged rural background over overwhelming odds." A must-watch movie for all Suriya fans.
Mookuthi Amman (2020)
IMDb rating: 6.8/10
Cast: Nayanthara, R J Balaji, Yogi Babu, Kavitha Ranjini, Mayilsamy
Director: R J Balaji, N J Saravanan
Music: Girishh G
Available On: Disney Hotstar
Mookuthi Amman marks the directorial debut for RJ Balaji, who also plays an important role in the film. The movie reminds you of the Aamir Khan starrer PK at many levels. It revolves around Engels Ramasamy (R J Balaji) who is a news anchor in a small television channel. He and his family need to visit their family deity Mookuthi Amman's temple to seek her blessings. It is here that Mookuthi Amman (Nayanthara) emerges in human form to help Engels who in-turn needs to help her make the temple popular.
The movie takes a turn where they both decide to take on the godman Bhagavathi Baba (Ajay Ghosh). The movie then unfolds with Engels joining a bigger news channel and conducting shows with the Godman to bring out his true colours in front of the local people.
It is a comedy movie with a good screenplay. A stress buster and a one-time watch.
Ponmagal Vandhal (2020)
IMDb rating: 6.8/10
Cast: Jyothika, K. Bhagyaraj, Pratap Pothen, Jeeva Ravi, R. Parthiepan
Director: J J Fredrick
Music: Govind Menon
Available On: Amazon Prime Video
Ponmagal Vandhal is the directorial debut for J J Fredrick and produced by actor Suriya. This legal drama is the first Tamil movie to skip a theatre release and have a world premiere on OTT. The story is about a woman named "Psycho" Jothi, who was arrested for the serial killing of innocent girls and who was killed in an encounter while trying to escape. The protagonist Venba (Jyothika) is a lawyer whose first lawsuit is to re-open the Jothi case, and the movie revolves around the allegations, and falsification of information related to the case.
A legal thriller with a power-packed performance by Jyothika, and the supporting actors, this is a woman-centric film, well-accepted by audiences and critics alike.
Kannum Kannum Kollaiyadithaal (2020)
IMDb rating: 7.7/10
Cast: Dulquer Salmaan, Ritu Varma, Rakshan, Niranjini Ahathian
Director: Desingh Periyasamy
See Also

Music: Masala Coffee, Harshavardhan Rameshwar
Available On: Netflix
The film takes inspiration from the American television series Imposters. It is about two young men Siddharth(Dulquer Salmaan) and Kaliswaran Moorthy (Rakshan) living a stylish life in Chennai. They project themselves as techies working freelance. Siddharth falls for a simple beautician Meera (Ritu Varma). The boys then run short of money and their true colours are revealed. They are online scamsters, who order random high-value items online to dummy addresses, replace the parts and return it. They get the product refund and also get money by selling the original spare parts in the local markets.
As the story unfolds they decide to quit the wrongdoings and settle down with girls of their choice. Meanwhile, DCP Pratap Chakravarthy (Gautham Menon) also starts investigating the online scam. The story takes yet another turn as the true intentions of the girls Meera and her friend Shreya (Niranjini Ahathian) are revealed.
It has all the elements of a good movie including romance, comedy, suspense and a good storyline. The movie was a success and has been translated in other languages as well.
Ka Pae Ranasingam (2020)
IMDb rating: 7.2/10
Cast: Vijay Sethupathi, Aishwarya Rajesh, Yogi Babu, Sana
Director: P Virumandi
Music: M Ghibran
Available On: Zee5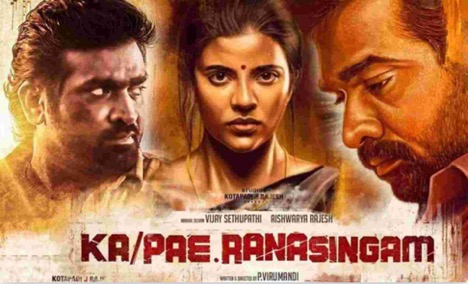 Based on true incidents, the story is about Ariyanachi (Aishwarya Rajesh) whose husband Ranasingam (Vijay Sethupathi) works in Dubai. Unfortunately, Ranasingam dies during protests in Dubai. What ensues, is the battle between a widow and the system to get the husband's body to do the final rites. Ariyanachi walks from door to door requesting everyone to help bring back her husband's mortal remains, but fails. After 10 months of unsuccessful tries, she decides to commit suicide and that is when she gets noticed by the PM.
An emotional drama, it brings forth a powerful social message about Indians working abroad and their families back home.