Gorgeous curls can incite endless envy. There's nothing like bouncy tresses falling across your face in smooth spirals and waves. Unfortunately, more often than not, those of us blessed with curls end up exasperatedly hiding frizzy, breakable hair under ponytails and buns and tight braids. Curly hair is prone to hair damage, breakage, frizz, thinning, and split-ends among a seemingly endless list of issues.  
Care is always the need of the hour if you wish to flaunt your curls, and chemical-free nourishment is an absolute necessity if you wish to keep flaunting them for a long time. And while haircare brands and products are in abundance, you'll be hard pressed to find one that caters specifically to your curls, especially if them being cruelty-free is an essential criteria in your list. Hashtag Magazine has just made your life easy by shortlisting 5 such makers of nourishment and care for your locks…
Ash:ba Botanics
Price: ₹1,099 – ₹1,199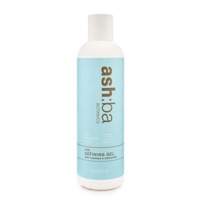 Ash:ba is the first ever curly hair care brand in India that offers safe to use products for curly hair that are free from harsh ingredients. With focus on nourishment, and maintaining healthy hair, their leave- in conditioner' gives your hair the right amount of moisture, protection and conditioning. The 'curl defining gel' keeps your curls in shape for a long time, and makes sure they look natural. 
Arata
Price: Starts from ₹899
While the brand provides a wide range of products, the Super Shampoo from Arata is a must try. It helps in nourishing and helps prevent hair fall and thinning. With regular use, you are assured of lush and radiant hair.
Curl up
Price: from ₹1855
The Hair care Bundle is a combo from Curl Up that includes a curl moisturising shampoo, curl hydrating conditioner and a curl defining cream. The shampoo helps transform your hair from dry and frizzy hair to soft and bouncy. The conditioner secures moisture, strengthens and prevents breakage and split ends whereas the curl cream reduces frizz, adds shine and defines curls with long lasting hold.
The Earth Rhythm
Price: from ₹649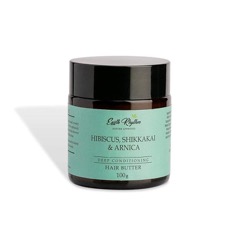 The brand offers a 'Deep Conditioner Hair Butter' which comes with a combination of hibiscus, shikkakai and arnica extract that strengthens, and conditions your hair to reduce hair fall.
Biolage
Price: 299/-
One of the best hair serum for curly hair is from Biolage. The smooth proof serum keeps the frizz and flyaways at bay. It also helps your curls nurse back to health.