Get your kid's room choc-a-block with Legos
They say the ambience surrounding your child grooms their personality. As a parent, the best gift you could give your child is a nice, perfect bedroom that both inspires your little one and represents your kid's personality. And this is exactly what crossed the minds of Mr. and Mrs. Kathlalwala from Saifee Park, Mumbai when they called a renowned interior designer Ms. Sakina Sabuwala from Delightful Homes to design an ideal bedroom for their bundle of joy. Saba Ladha gets you the story…
The parents of little Kathlalwala were genuinely clueless about how they could design a personal room for him which he would love when he grew up and relate to positively. They just had 130 square feet of space in their house which they wanted to convert into a fabulous room for the one-and-a-half year old. Enter interior designer Sakina Sabuwala, and the parents let her have a free hand in designing an amazing space for the little one.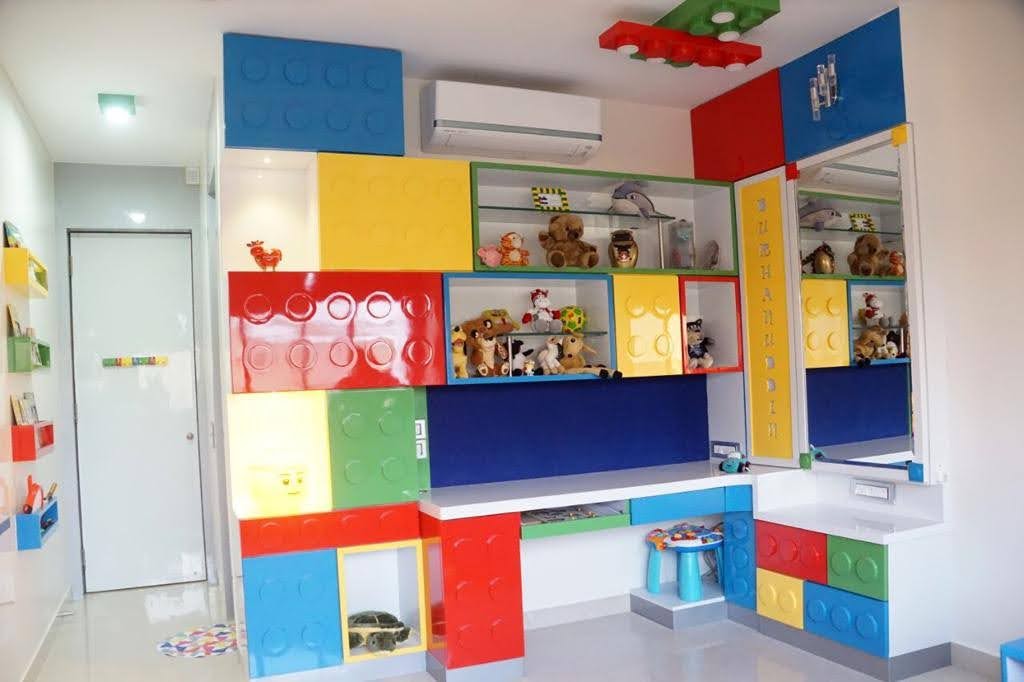 The concept of a Lego-themed bedroom
Colours are crucial in influencing your child's imagination. When presented with a captivating shade, children tend to grab at it immediately. That was the inspiration behind the Lego themed concept. Legos have captivated people regardless of their age thanks to the creativity and interest that this game stimulates. When blocks of this game are used in various parts of a room to create a perfectly magnificent space, it can bring out the best of your child's imagination and creativity. Additionally, the bright colours can have a positive effect on your child's mood. A multi-coloured room, it also doesn't invite any pesky gender-restrictive questions from sticklers of blues-for-boys and pinks-for-girls either.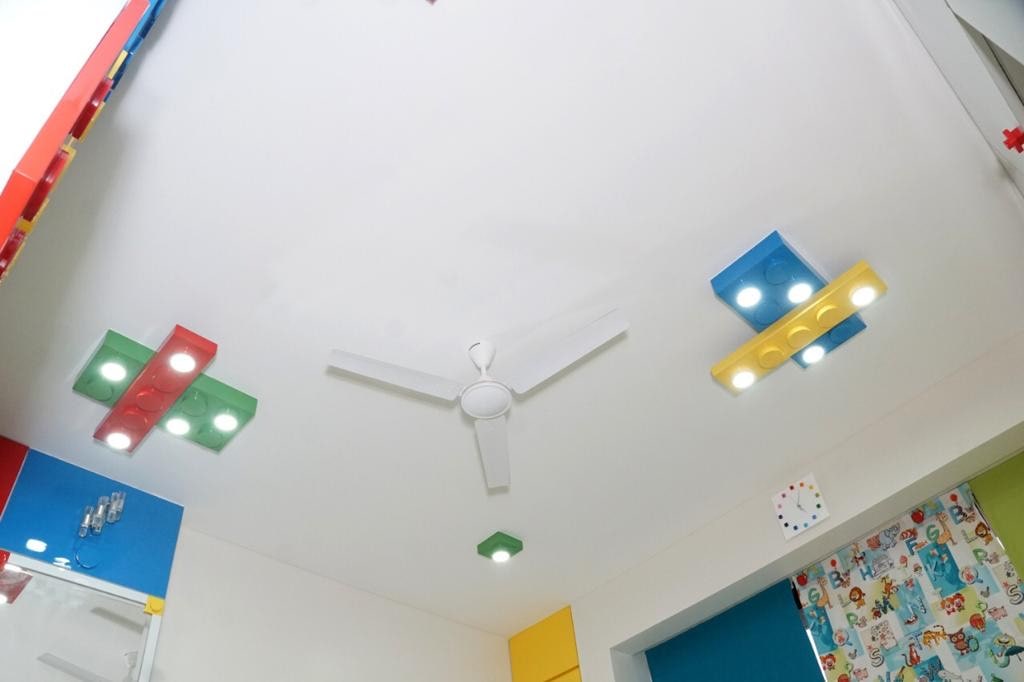 The idea sprang into Sakina's mind when she found an old Lego game lying in her client's house. The theme formulated in her head, and she presented it to the parents who were more than ready to incorporate a happening concept into their kid's bedroom.
"The little one was just a toddler then, so we thought to chuck the idea of a bed and left an open space for the kid to explore and play," says Sakina. She used commercial plywood and blended it smoothly with coloured laminations to create the most enticing furniture with the perfect smooth finishing. Further, the Lego shaped blocks were placed wisely on different sides of the room as well. They also made use of these shapes for wardrobe handles, shutters and hooks installed in this space. The kaleidoscope of colours and blocks added the perfect touch to this room.
Designer Speak:
Sakina, an interior designer from Mumbai started her career around 11 years ago as a junior executive in a furniture firm and later joined Interarchand worked there for 7 years. It was finally in 2017 that she gained the confidence to go solo and start her brand, Delightful Homes and since then, there was no looking back.
Designing is Sakina's passion and she mostly loves adding a distinct decoration to children's rooms. With a long trail of happy customers and commendable projects, the Lego-themed bedroom adds just another feather in the cap of her creativity.