The Digital Foodie's Trail: Popular Food Bloggers of India

Mallik Thatipalli and Divya Vallabhaneni interview food bloggers from across the country on what makes them tick.
Nothing brings people together like good food. Reminiscing about food and trying out new recipes has always been the intriguing part of food blogging. We bring together India's popular food bloggers, sharing their blogging journeys.
Deeba Rajpal
Instagram: @passionateaboutbaking
Followers: 211k
Known For: Eggless Desserts
Deeba Rajpal started her food journey over a decade ago. Originally from Delhi, being a child coming from an armed forces family meant she moved all over the country during her childhood. Prior to starting her blogging journey, she worked with British Airways as a passenger services manager. 
Her blogging journey began when she started to take pictures for a blog to feed the content; this slowly developed into a passion for baking. Later, she ventured into baking with whole grains, new ingredients, and seasonal produce. 
She creates content for brands, having styled and shot cookbooks for Vikas Khanna and Pamela Timms. Deeba also does styling for brands like TeaBox, Hyatt, SoulTree, Borosil, Big Bazaar, The Oberoi, Gurgaon and occasionally hosts food styling workshops. She styles food with the use of handcrafted elements, shot in natural light.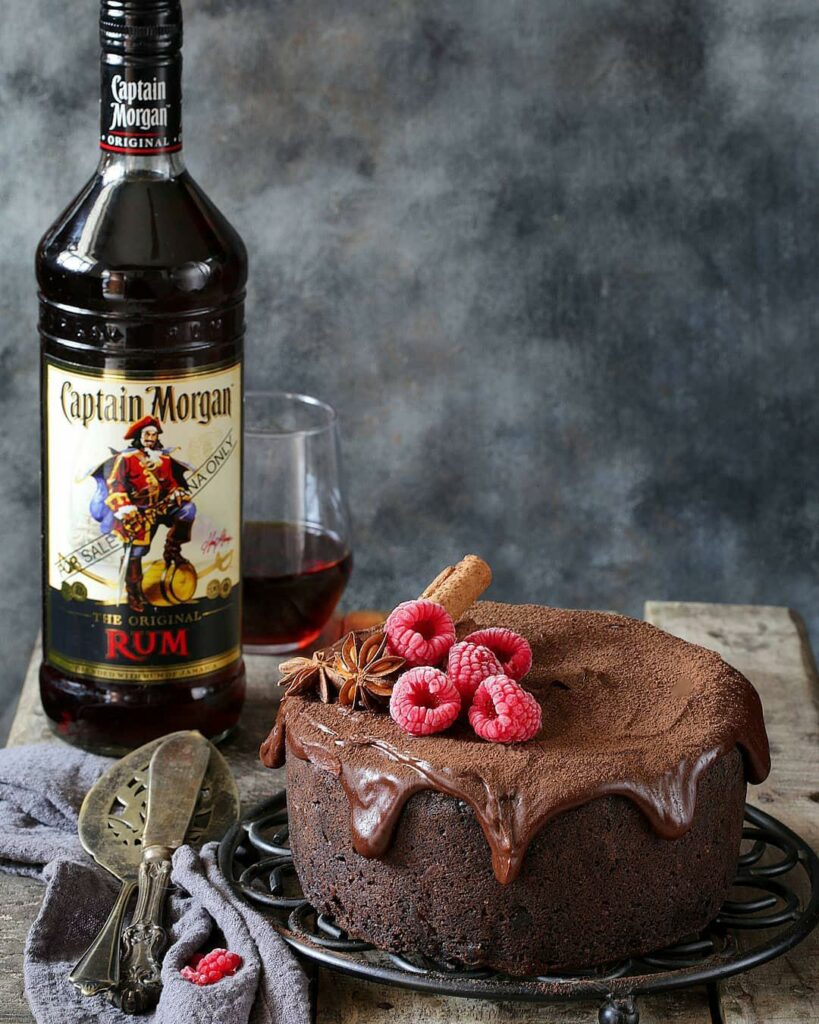 Her first dessert cookbook with Penguin Random House released in October 2021. Not a plan sort of person, she goes with the flow, enjoying what she does. 
Quick Bytes!
"Mutton-do-pyaza, Galawat-ke-Kebab, Khao Suey, sourdough pizza, NY-style bagels, and gnocchi are a few favourites. My all-time favourites are of course Indian Street Food! Gol-gappas, Matar-kulcha, Papdi Chaat, Vada Pav, Pakoras – I can have these anytime!"
Sia Krishna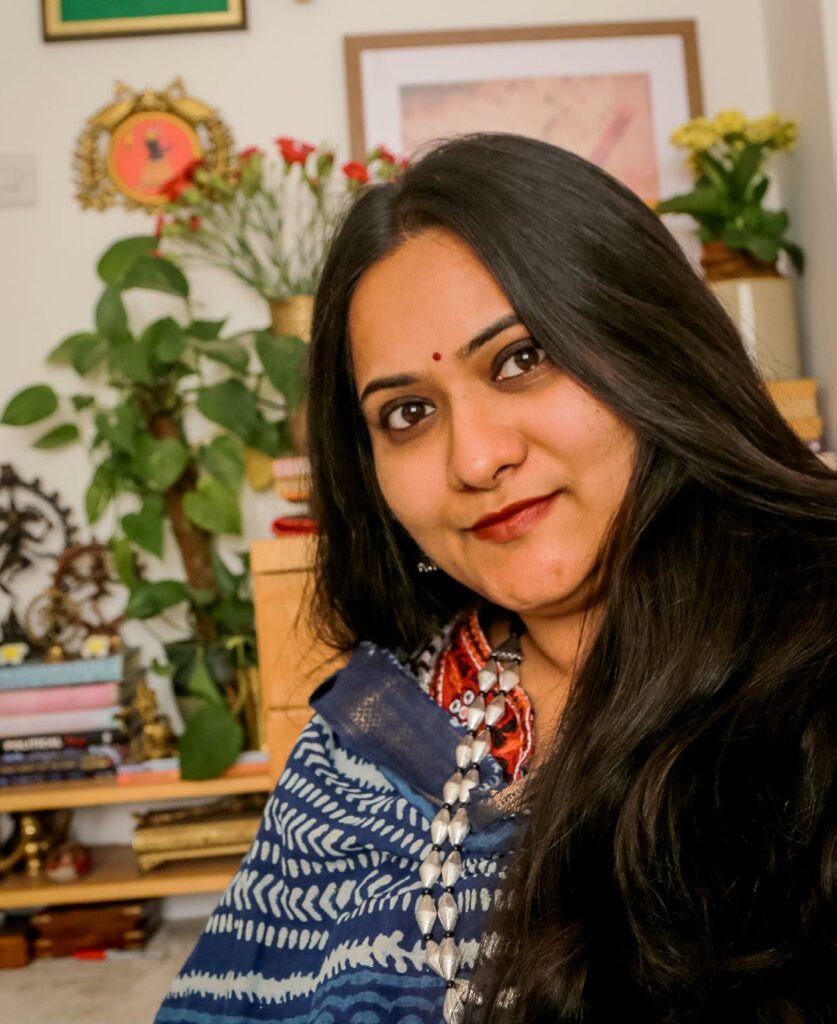 Instagram: @siakrishna (Monsoon Spice)
Followers: 47.2k
Known For: Exploring vegetarian recipes of India with a twist. 
What do you do when you can't find a solution to something you are struggling with? Sia Krishna came up with the idea of blogging when she couldn't find a recipe she had scribbled on a piece of paper. Instead of frantically searching for these scattered recipes, she decided to blog about them.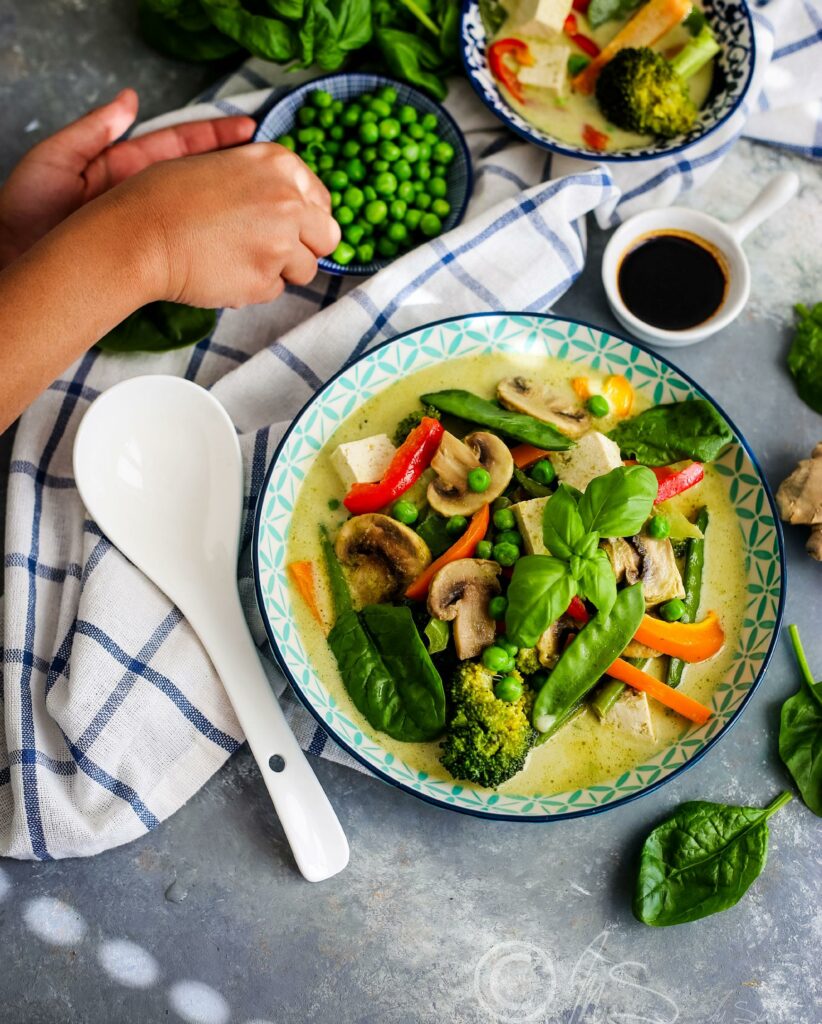 It was more of necessity than passion, that made her start the food adventure. "I do feel the necessity to introduce good Indian food to the people who think Indian food is all about dumping loads of spices in a red, greasy gravy with at least an inch of oil floating on the surface," she says.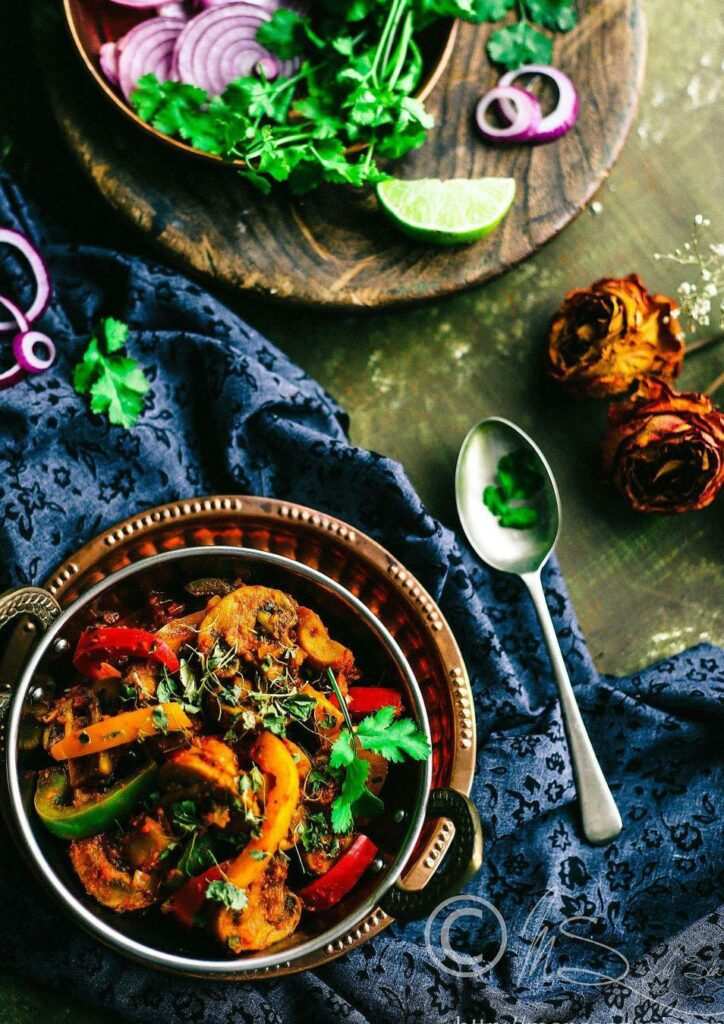 She finds cooking to be therapeutic and relaxing after a busy day at work. The aroma of herbs and spices in a bubbling pot of food calms her instantly. "Years of all these wonderful recipes written down on scraps of paper and food-stained diaries have finally found a permanent home on my blog," she says. She quit her full-time job in the IT industry and is now a part-time blogger, enjoying life to her fullest. 
Quick Bytes!
"My favourite will always be Indian cuisine, especially the Udupi-Mangalorean cuisine which favours coconut, fresh herbs, local vegetables and just a handful of spices. Some dishes I adore are Idli and Vada with Udupi sambhar and coconut chutney, Masala Dosa, Dharwad Jolada Roti Oota, Thai red curry and Moroccan chickpeas tagine loaded with vegetables.
Archit Agarwal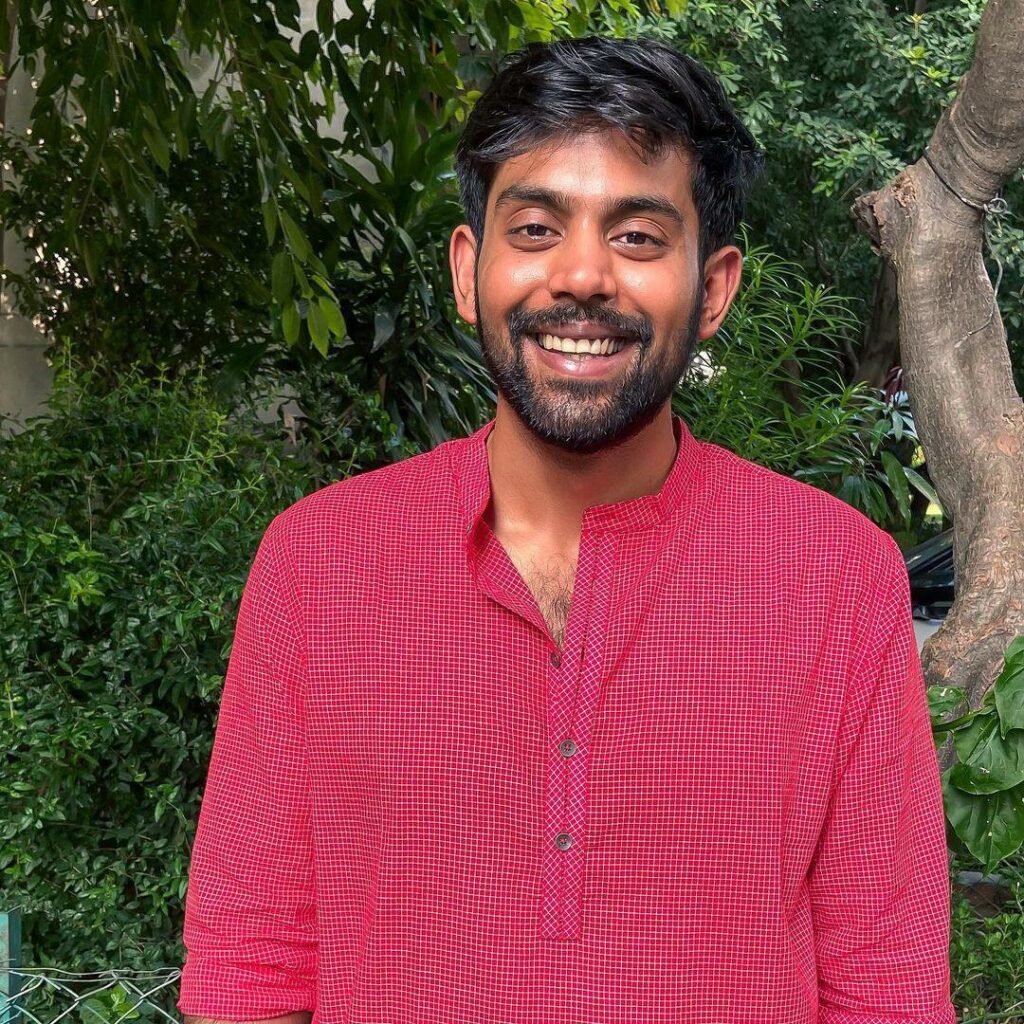 Instagram: @architlost
Followers: 46.9k
Known for: Age-no-bar approach to cooking and recipes. 
Archit's blog started as a pet project and soon grew to an extension of his creative abilities. Today the blog has a sizable following with content that comes in the form of articles, videos, and even a podcast! The 26-year-old went to college at Denison University, a liberal arts college in Ohio, United States where he got a double degree in Communication and Biology. 
"I started cooking in college to make homemade food and cut down on carbs. In the US portion sizes were huge and I was gaining way too much weight. I started easy, by making sandwiches and pasta," recalls Archit and adds, "But soon enough, it expanded to a huge variety of meals. Once I graduated from college in 2017, I moved right back home because of the changing political scenario in America."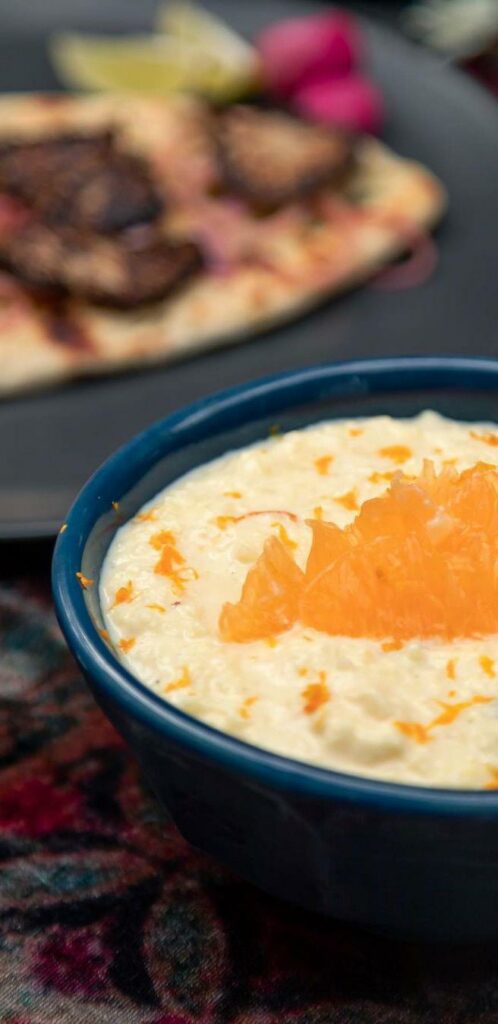 Admitting that social media has taught him a lot, he adds, "The one thing that I am grateful for is how much I learnt about professional-grade creative tools through my blog. From learning HTML coding to video editing—all of this has been a skill that content creation has helped me cultivate."
Platforms like Instagram are demanding, he asserts, adding, "It is more so now with video content being ever so popular. It can be challenging but my content is quite evergreen, unlike lifestyle or comedy content. This means that I can make a content calendar and repurpose old recipes as cyclical content. This helps fill my profile more so than other content creators."
The Instagrammer loves to try anything new. "My aim is to bring content to an amateur audience. To break down recipes that I would love to eat and show my audience how they should be making them. This takes a lot of the pressure off," he notes.
Ankit picture-perfect feed is a joy to look at and is all the result of hard work. "Content production is long; from ideation to publishing it can take me anywhere from a week to 3 weeks." He adds, "Since I work full time, all my shoots take place on the weekend. Once a shoot is over, the following week is spent on video edits on two formats: Reel and Long format. Then the videos go for a voice-over, the static images get edited, and then a blog post is written and published. Lots of moving pieces to get one recipe out to the public."
Ask about his long-term plans and he smiles, "I would love to publish a cookbook with my long format blog articles. I am also in the process of starting my own line of merchandise."
Quick Bytes!
Viral hits from his blog have been the two-ingredient Chocolate Mousse and Natasha's Coffee Pudding. 
Surabhi Sehgal
Instagram: @supaintsonplates
Followers: 63.8k
Known For: Vegan cuisine
Be it her pretty-as-a-picture beetroot hummus or a reel showing the exquisitely neat assembling of a beautiful Caprese salad or even the humble rasam, presented as a royal dish and posted on the request of a young girl wanting the recipe for her mother ailing from Covid, Surabhi's food styling is the stuff sheer creative genius is made of.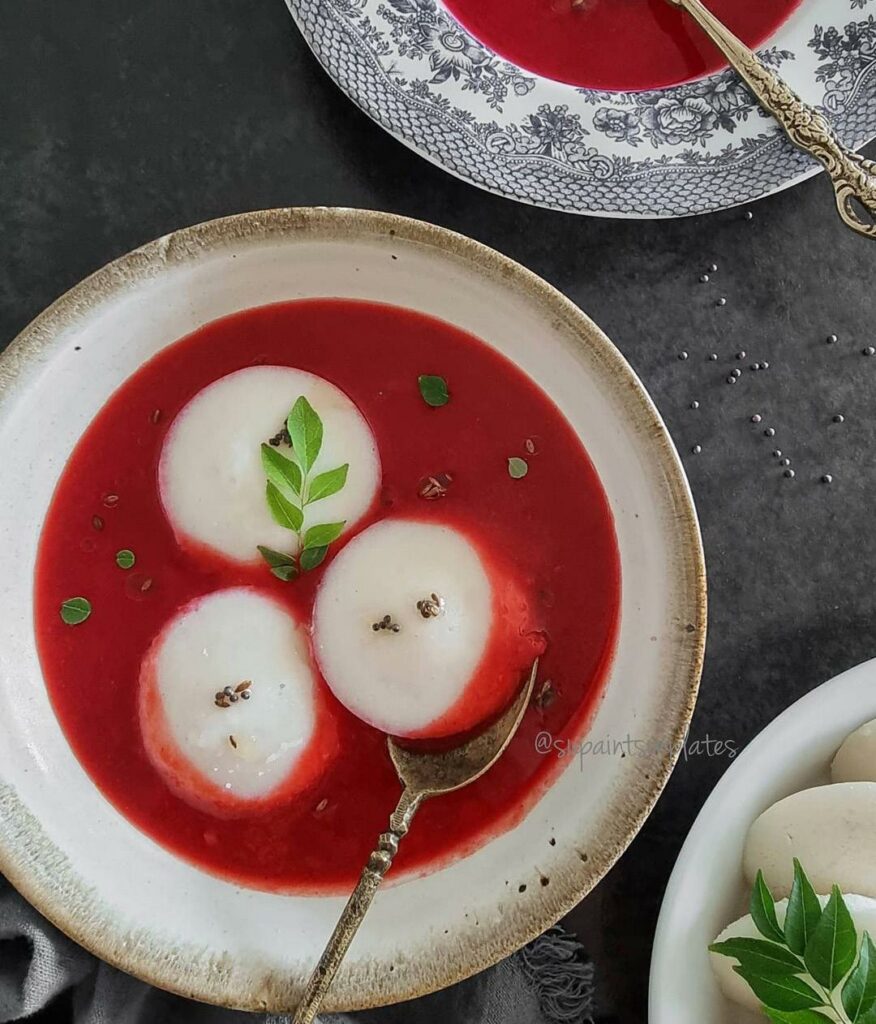 The food stylist and recipe developer grew up in the green environs of Dehradun, admiring her grandmother's cooking skills and trying to help her in the kitchen from the young age of nine. Born to Punjabi parents—an engineer-poet father and a teacher-painter mum—she was raised in a creative environment. Marriage to childhood sweetheart and well-known hospitality professional Girish Sehgal meant moving across cities and continents.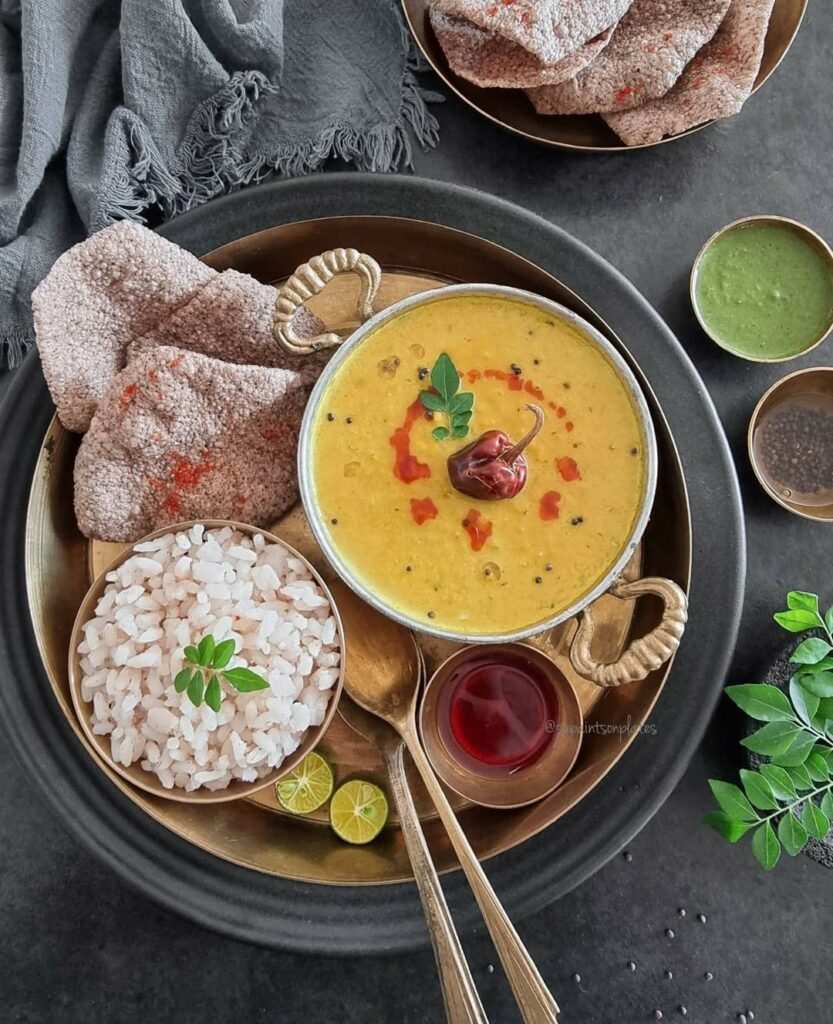 Family and friends had always encouraged her culinary adventures and five years ago, when she was in Abu Dhabi (where her husband was posted) she started missing the energy of India. On her brother's advice, she opened an Instagram account and posting her food creations. "We had just moved from Hyderabad, and I was missing my social life there. There was a distinct void, which the love and adulation I received from my Instagram followers definitely helped fill up."
Since then, there has been no looking back. Brands like Nestle, FabIndia, Hamilton Beach and a host of other Gulf-based brands have approached her for developing recipes. One of her favourite areas of work has been vegan, plant-based recipes which are wholesome and fulfilling, while ticking all the right nutrition boxes, and which she believes firmly will be the future of food. "My vegan recipes use clean ingredients, with no cluttering around with vegan butter and cheese, which actually means a whole lot of trans fats. I prefer using nuts, seeds and other plant-based ingredients to make vegan cheese," shares the 45-year-old mother of two. 
Surabhi believes in going the whole hog when it comes to her food plating, be it assembling and prepping her ingredients herself or sourcing the most-perfect cutlery and props while plating a dish. A set of antique silver spoons she picked up from Istanbul hold special memories. "We were being hosted by Princess Esra for lunch while in Istanbul and I expressed a desire to go shopping for crockery and kitchen related stuff. Her chauffeur took me to this very posh store where the price quoted was a bit astronomical, considering the royal entourage of Princess Esra had accompanied me to this store endorsed by royalty, but after some bargaining and convincing by my husband (over the phone) that these were priceless heirloom items and worth treasuring, the spoons were part of my coveted collection!"
On the future of her blog, she comments, "I want to continue to upload unique recipes on my blog. In the future, I hope to have an option where my audience can order my food through my website. I've had innumerable requests from everyone regarding this and truly hope to see this come true." 
Quick Bytes!
"My kind of food? That would range from Hummus to Ragi Dosa, Som Tam (raw papaya salad), Fattoush and my mom's Rajma Chawal."
Asha Shiv
Instagram: @foodfashionparty
Followers: 117k
Known For: Modern Indian cuisine
Food has always an integral part of Asha Shiv's life, right from the days of her childhood. A native of Bangalore, she currently works in San Francisco. Although she couldn't manage a cup of coffee when she got married, she knew food. After years of being in US and getting comfortable with cooking she decided to share what she knew. That's when she started her blogging journey, 11 years ago. "I started this small blog to share my love for food and stories that were connected to it," she says.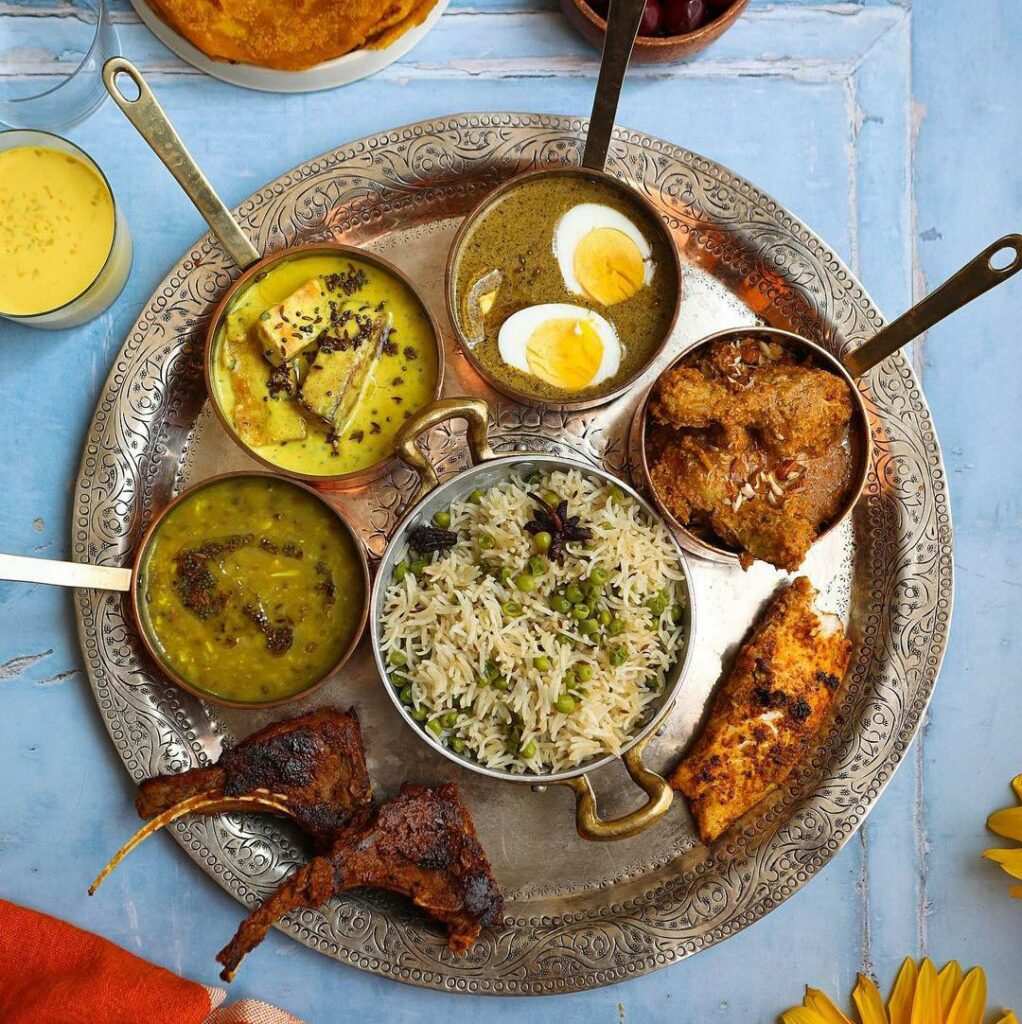 Her cookbook Masala and Meatballs was released in 2018 and was a bestseller for two years straight. The book features Indian recipes with a twist. Commenting on her blog, she says, "My followers, I consider them as friends. They are the main source of my motivation, hands down. I wouldn't be able to do what I'm doing without their support, love and their love for my recipes."
Quick Bytes!
"My favourite would always be biryani. I can have it every day. Chandrakala in sweets, my mom's noodles, and tomato biryani."
Teja Paruchuri
Instagram: @vismaifoodies
Followers: 261k
Known For: Easy recipes one can try
Teja's food journey began when he was approached by a person for recipes and later was unpaid for the work he did. Having had so many recipes shot already, Teja decided to start a food blog where he can use these recipes and post content. 
Teja comes from a family that has close relationship with cooking. Cooking was thus something that was always present in his genes, and it is this that made him continue onto the path of blogging, alongside his aspirations to be a film director one day. Travelling, he believes, has allowed him to understand diverse heritages and cultures and this continues to inspire him to try different kinds of recipes.
Quick Bytes!
"I love Avakaya, Pizza, Thai green curry, Sambhar, Gulab jamun, and Tiramisu."
Nidhi Bothra
Instagram: @naturallynidhi
Followers: 6k
Known For: Plant-based recipes
Born and brought up in Jaipur, Nidhi Bothra moved to Chicago in 2001, a few years after getting married. She ran an event-planning business prior to blogging, setting up parties for special occasions. "I'm also a mom to two boys and love being able to spend time with them at home," she says.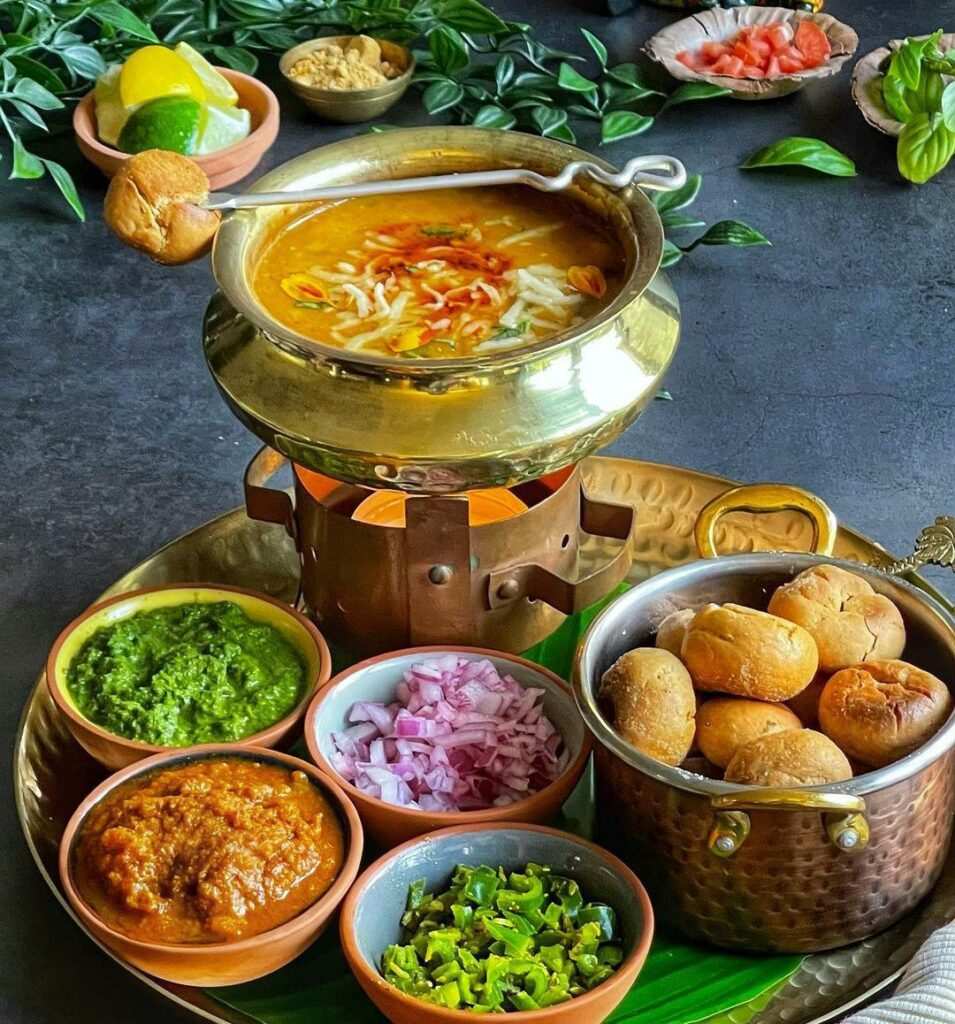 Her blogging journey started when Nidhi's friend pushed her to create a food blog to share her recipes. Her recipes created a taste of home, and she was the go-to-person for all her friends and family. 
"My goal with Naturally Nidhi is to share healthy, realistic recipes that draw on those traditional Indian flavours I grew up with. You'll see that most of my recipes are a fusion—infusing some new cuisine or presentation with a classic dish—and most of that stems from being exposed to new types of food in the US and from traveling. Since the inception, I've shared over 200 diverse recipes from cakes to thalis and pastas to kebabs," she concluded. 
Quick Bytes!
"Recently, I've been really loving Asian cuisines including Thai, Korean, and Chinese dishes. Growing up in Rajasthan, I also love classic Indian recipes with a western touch. My top five favourite fusion recipes would be Daal-Baati Fondue, 7 Layer Dahi Chaat, Thai Paneer Satay, Vegetable Badam Tehri, and Millet Soup with Achari Flatbread Crackers."
Neha Mathur
Instagram: @whiskaffair
Followers: 143k
Known for: Everyday recipes and international cuisines
A dentist who became a blogger, Neha has come a long way from her childhood in Banda, a small town of UP to becoming a popular food influencer. "My husband had a traveling profile in his job and with him I got to travel and live in many different countries," Neha explains. "I got exposed to different cuisines and tastes which I started to replicate on my own. Whenever a recipe turned out perfect, I would list it down, which eventually became my blog Whisk Affair."
As someone active on social media, is it tricky to stay ahead of the curve and experiment with new dishes and ingredients? "It is fairly detailed work to decide on which recipes to make; I still feel that I've only scratched the surface and there are many recipes still waiting to be made. It's not tricky to find a new recipe; it's more important to research and then try it in my own kitchen before I can share it," states the food maverick.
As content creators cater to an ever-increasing populace, is there a lot of pressure to post content regularly? "I believe if you need to excel at anything you need to do it passionately and consistently. There are no shortcuts and it's the same with blogging or social media." Neha says and adds, "I see it more as a way of doing professional work than pressure to post something. I've been making 3-4 recipes every day for the last 10 years. All these recipes go on my blog and my social media channels."
The Instagrammer shares the most challenging thing about being a social media star: "Being consistent might seem straightforward but it is the most challenging thing in maintaining an Insta handle. Also, keeping yourself updated with the latest trends and features is another thing to keep in mind." 
Quick Bytes!
Some of the most popular of her recipes are her renditions of Butter Chicken, Rajma Masala, and Dal Makhani. Neha's versions of Baked Tilapia, Garlic Parmesan Sauce, and Thai Red Curry have also gained immense popularity, and the blogger has been deemed a 'Super Woman' by Social Samosa. Her first cookbook releases January 2022, available for pre-orders on Amazon. She says, "This book is my bucket list of Indian recipes that everyone must try and has 60 bold and authentic recipes with full-page mouth-watering pictures."