RISE Worldwide presents All About India featuring CHOLA | HUEMN | KHANIJO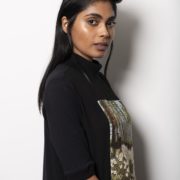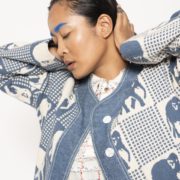 View Gallery
National, 18th March 2021: At the joint phygital season less fashion showcase by the FDCI x Lakmé Fashion Week March 16 – 21 and RISE Worldwide was the second edition of the All About India show with three respected designer labels to promote the various crafts of India was a unique collaboration. It was a sustainable craft initiative by RISE Worldwide with the designers Sohaya Misra of Chola, Gaurav Khanijo of Khanijo and Pranav Mishra and Shyma Shetty of Huemn.
Jaspreet Chandok – Head, Lifestyle Businesses, RISE Worldwide said, "The key to understanding the future is one word – Sustainability. It was an absolute pleasure to collaborate with the designers- Sohaya Misra of Chola, Gaurav Khanijo of Khanijo and Pranav Mishra and Shyma Shetty of Huemn. Being able to work alongside such promising labels who are taking small yet impactful steps to inculcate the importance of sustainable fashion is definitely the way to move forward in today's world of fashion."
The three collections highlighted the processes and techniques that made sustainable fashion, which was not just fair to the people and the planet but also stood for an everlasting fashion and ethical style statement. The three designers moved away from conventional stereotypes and lack of glamour and instead highlighted the process and techniques, which project sustainable fashion that was fair to the planet and people with timeless style. This season also marked another groundbreaking collaboration with an artist who created music exclusively for this showcase, one that may become the anthem for sustainable fashion.
CHOLA
The Chola label started by Sohaya Misra has been very conscious right from its inception, when it comes to minimum wastage and carbon footprints, Chola's fabrics are sourced from various clusters around India. Organic cotton comes from Pondicherry, Post-consumer waste Recycled cotton is from Tirupur, Hand woven Khadi from West Bengal, Muls from Bhopal and Pure Linens from various states of India depending on the availability and requirement. Recycled and upcycled or biodegradable usage is encouraged by the designer, while textile scraps are used for pockets or collars of garments that are all made in-house.
"I am so excited to be a part of fashion week this year especially since the Fashion Design Council of India and Lakmé Fashion Week are coming together. When two powerhouses come together you can only expect fireworks and I expect nothing less as it is going to be massive, great, and fun. I am so happy to be presenting my collection, 'Human Nature' especially on a platform that profligate's sustainability. It is something so important these days and needs to be inculcated into everyday life. I am really happy to be a part of that and really excited to see what this year has in store for us!" stated Sohaya Misra of Chola.
The collection called "Human Nature" in just black and white was a clever fashion merger of simplicity yet complicated visuals. There was black and white that brought forth the crazy but logical feel of the designer's inspirations that moved steadily from the past to the present. Keeping the title "Human Nature" in focus, the harmonious but contradictory imagery brought forth an exciting mélange of looks.
Chola's free cutting methods were evident in the collection that had a liberating appeal for anti-fit dressers. Detailing like strings, buttons, loops and straps ensured a size less offering for the free size silhouettes. Separates made a constant appearance in the collection, while detachable hoods and sleeves along with mix and match options were the focal point of the line.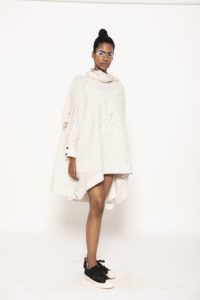 Particularly eye-catching were the striped robe, wide flowing pants with black side stripes, the high collared blouses, hoodies and the high-low hemline for the tunic. The pin tucked yoke brought detailing to the forefront, while the Pheran-style tunic revealed easy comfort. Circular hemlines looked interesting for the dress, while the boxy shoulders for the garment and a mix of black/white stripes and solids for a kimono robe had immense fashion styling possibilities. Chola added a Capri pant, black maxi skirt with contrast insets and numerous suggestions for layering and contrasting garments in mix and match looks.
The Chola collection "Human Nature" was seasonless and timeless, as the label's previous offerings have always been.
HUEMN
The Huemn label created by Pranav Mishra and Shyma Shetty in 2012 has always been a provocateur and the collections have been inspired by the political, social and cultural aspects of time. The brand's collections have always redefined luxury and told an untold story that has not only brought mindful buying but also a fashion revolution. Working with local artisans and sustainable materials, there were handcrafted pieces with traditional embroidery techniques, which highlighted slow fashion in the apparels.
"It's a very exciting time in Indian fashion with the coming together of both powerhouses – FDCI and LFW; and as always, it's a pleasure working with the many talented people who put together this special digital showcase that celebrates 'All about India.' "Huemn 21" is inspired by quiet, everyday snapshots informed by the cultural landscape of our times. Separates are meant to be conversational pieces, reflective of both- scenic landscapes of pastoral India and reflective bits of urban India; with our signature handcraft and finishing techniques. It pays homage to a sense of nostalgic beauty and comfort but draws a strong reference from modern, urban lives of those who drive our communities. We're very happy to be introducing this fresh line of the Huemn collection, supported by both bodies, that is founded on the idea of 'slow fashion' and invests in local material, skill and urges responsible make and consumption," revealed the designers of Huemn.
The collection "Huemn 21" was a fashionable study in contrasts inspired by the current global emotions. There was a hint of nostalgic elements with a blend of urban touches. The popular gender-neutral separates were understated with comfort as the key word. Designed in a variety of 100 per cent cotton and silk home grown fabrics, the shapes were lounge worthy with timeless multiple uses and heritage possibilities.
It was a truly unisex collection that will appeal to the fashion sensibilities of both sexes. Anti fit and baggy silhouettes were the basis of the line, as shirts appeared with giant printed patch pockets, while denim biker's jackets had a dual wardrobe appeal. The 2-tone denim/knit pants with frayed edges and matching sweatshirt with 3D embroidery made a definite fashion statement. The blue striped and contrast white shirt looked good on HIM but will also appeal to HER. The occasional pleated, knit skirt and over-sized sweater dress as well as the black knit midi with high slits, gave women's wear a comfortable semi-formal fashion vibe. The hallmark of the collection was the intense 3D placement embroidery along with some embossing on strategic parts of the garments for a wide variety of relaxed fashion options.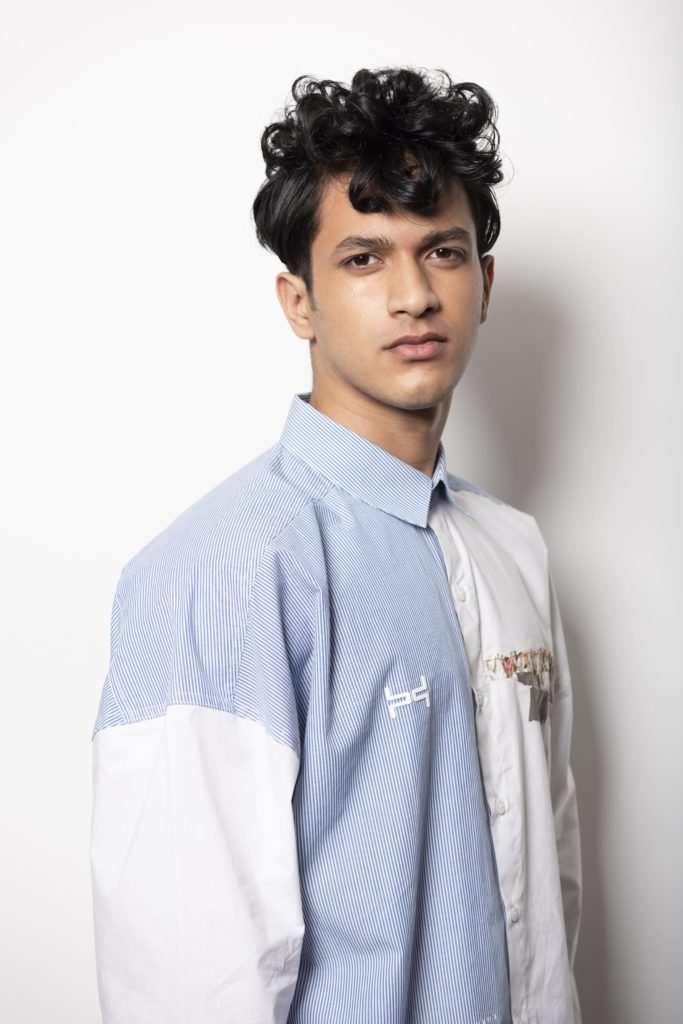 Thousands of minute stitches highlighted the surface texturing using traditional embroidery that added a stylish appeal to the garments. The patterns brought to the forefront some scenic landscapes of rural India as well as images of the urban country.
The "Huemn 21" collection with amazing surface embellishments will surely turn into memorable pieces for fashion lovers.
KHANIJO
Gaurav Khanijo's label Khanijo has been in the forefront of men's and women's wear since the designer's appearance at the Gen Next 2016 show.
Commenting on the show Gaurav Khanijo said, "As it takes two to tango, there couldn't have been a better time for our fashion industry to multiply the success together as one."
The Khanijo collection used natural and pure fabrics in just the right colours keeping the coming season in focus. Subtle detailing was apparent in the cuts and finish that highlighted the aesthetic and functional aspects of the garments. Fabrics that Khanijo has worked with in the past have favoured linen, cotton Khadi and silk. Besides these the brand has also used bamboo, hemp and Tencel for the hand woven fabrics with hand embroidery, which kept the organic and ethical aspects on track for the garments.
See Also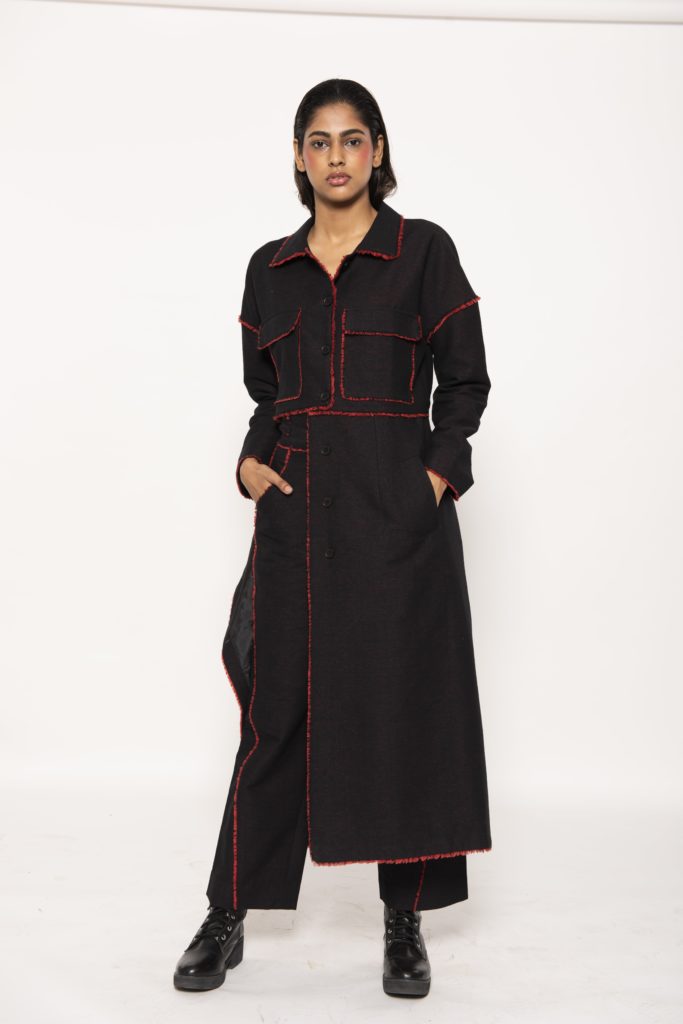 Unveiling the Autumn/Winter 21 collection, Gaurav brought in large doses of diversity and inclusivity for the marked unisex line. The primary base of the garments was up cycled fabrics, while the beauty of nature inspired the look. Bringing a blast of colours for the range that had a retro 70's vibe, the oversized silhouettes were enveloped in celebrating the cultures and life in a rainbow of hues and textures.
The collection offered fashion forward looks for men and women, as prints, embroidery and weaves came together in perfect unison. For women there was the blush pink coat with discreet shoulder embellishments worn with a blouse with circular pockets and trousers. The olive-green corduroy set comprising biker's jacket, gilet and trouser was a colourful trio. The embroidered and heavily textured jacket with matching culottes was teamed with a frayed detailed blouse, while an orange piped asymmetric jacket and trouser combo would be ideal for the Autumn/Winter 21 season.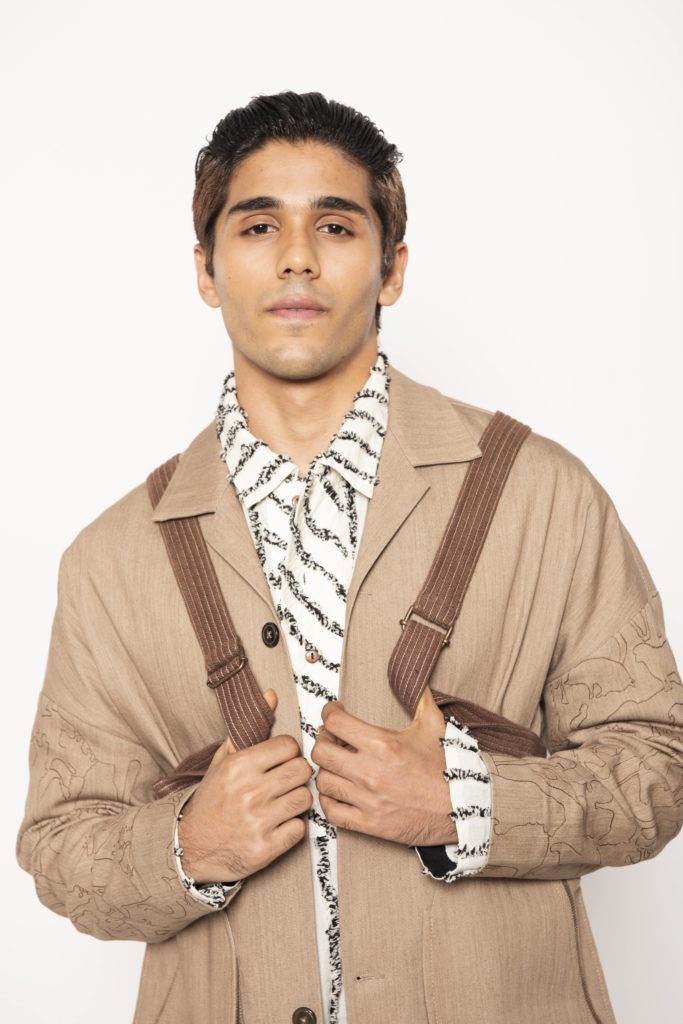 Men's wear included a knee-length coat with frayed shoulder detailing, a casual brown jacket, another checked, woollen, cropped version teamed with a sun yellow, fully embroidered, mandarin collar kurta. Khanijo also offered a button less embroidered denim jacket, as well as other options such as printed shirts with cropped pants.
The Khanijo collection for the next season had variety, detailing, with a large dose of comfort that will take the wearer stylishly through the day.
***
For any media queries, please contact –
Rise Worldwide
Yasmin Ranijiwala
yasmin.Ranijiwala@riseworldwide.in
FDCI
Nitin Singla
nitin@fdci.org
Edelman
Riyaz Rangwala
riyaz.Rangwala@edelman.com
About Lakmé:
Lakmé, is India's no.1 colour cosmetics and leading premium skincare brand from Hindustan Unilever Ltd. Lakmé has been the pioneer of the make-up and colour cosmetics in India since 1952 by launching numerous trends leading and high-performance products. Combining international cosmetic technology with an in-depth understanding of the Indian woman's needs, Lakmé offers women a comprehensive beauty experience through its extensive product portfolio as well as contemporary services at Lakmé Salons, India's no.1 salon chain. For Further Information log on to www.Lakméindia.com
About Fashion Design Council of India (FDCI):
A non-profit organisation, the Fashion Design Council of India (FDCI), is the apex body of fashion design in India, represented by over 400 members. Founded on the premise of promoting, nurturing, and representing the best of fashion and design talent in the country; its prime objective is to propagate the business of fashion. FDCI stays true to its commitment to promote the 'Make in India' label as handlooms take centre stage, in a country, who's heritage is soaked in the flavours of indigenous crafts. For more information, please visit: www.fdci.org
About Rise Worldwide:
RISE Worldwide is India's largest independent Sports, Lifestyle and Entertainment company. It's portfolio includes Sports & Sponsorship Consulting, Fashion & Sustainability Platform Building, Athlete Talent Management, Licensing, Broadcast Production, Lifestyle and Entertainment with owned or managed key properties such as: Lakmé Fashion Week, India's premier Fashion platform; Indian Super League, country's premier football league; Tata Open Maharashtra, South Asia's only ATP World Tour event; Jio Wonderland; The Voice of Fashion and SU.RE Sustainable Resolution.