RVing in India: Exploring Best Breathtaking Destinations
As an avid traveller, imagine having the comfort of home on wheels and embarking on a journey of freedom, and adventure. RVing allows you to traverse diverse landscapes, experience breathtaking places, and immerse yourself in the essence of India. Dhanush Kumar delves into RVing and how to engage in this lifestyle.
What is RVing?
RVing, short for recreational vehicle-ing is a travel lifestyle that involves using a camper van or motorhome as a means of transportation and accommodation. It offers you the flexibility of exploring new destinations while enjoying the convenience and comfort of having all the required items on board. RVing enables you to create your itineraries, discover some amazing treasures, and make unforgettable memories.
Choosing the Right RV
A self-contained unit with living space, kitchen, bathroom, and bedroom is ideal for long journeys or extended stays. This is called a motorhome.
The compact and versatile ones are the camper vans which offer the convenience of s a smaller vehicle while providing the necessities.
Incredible RVing Destinations in India: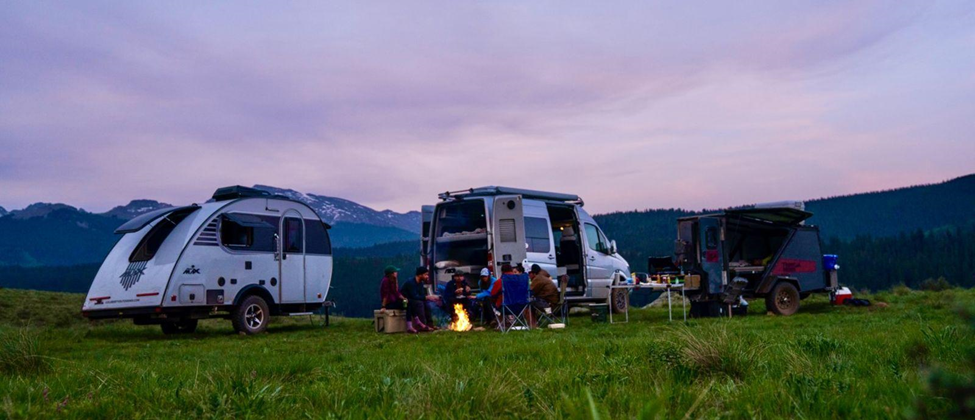 Leh-Ladakh, Jammu, and Kashmir: Embark on a thrilling journey through the scenic mountain passes, pristine lakes, and ancient monasteries of this Himalayan region.
Rann of Kutch, Gujarat: Experience the vast white salt desert, vibrant culture, and participate in the renowned Rann Utsav.
Goa: Enjoy the sun, sand, and sea in the tropical paradise of Goa. Numerous RV-friendly campsites dot the coastline, providing an ideal base for exploration.
Spiti Valley, Himachal Pradesh: Traverse the rugged terrain, encounter charming villages, and witness the untouched beauty of this high-altitude desert.
Coorg, Karnataka: Immerse yourself in the lush greenery, coffee plantations, and cascading waterfalls of Coorg while indulging in outdoor activities.
Rajasthan: Explore the vibrant cities of Jaipur, Udaipur, and Jaisalmer, and camp amidst the golden sands of the Thar Desert.
Kerala Backwaters: Cruise along the serene backwaters of Alleppey or Kumarakom, absorbing the tranquillity and beauty of Kerala's picturesque landscapes.
RVing is a unique opportunity that blends the joys of travel and the comforts of a home, and it allows you to create memories that last a lifetime. You will have the freedom to decide your course and the ability to immerse yourself in travel. RVing is a unique travel experience, so embrace your wanderlust and hit the open road. Happy RVing!