A year dedicated to OTT – Namit Das is all game for meaty roles
The month of March marks a year of lockdown where everyone, willingly or unwillingly, had to stay home for the greater good. While it was a tough time all over, one of the primary sources of entertainment left to us were digital platforms, and it was indeed a year of Over the Top(OTT) streaming some engaging and enticing content. Through Bandish Bandits, Aarya, Mirzapur 2, Scam 1992, A Suitable Boy or the January release Tandav not only has a new wave of storytelling been introduced, but cinema lovers also got to witness some impressive performances by actors that have been around for a while and some surprising new talents. Shriya Pilgaonkar, Ritwik Bhowmik, Shreya Dhanwanthary, Namit Das, Sarah Jane Dias, Harshita Gaur and Ankur Bhatia are a few of the names from the list of actors who have been appreciated for their performance and were part of some of the amazing stories streamed on various digital platforms. In conversation with Sweta Pendyala, the actors talk about their experience of portraying roles that received so much love from the audience and how they feel about being a part of the OTT wave.
Known for playing likeable characters in TV and movies over the years, Namit Das has been seen playing challenging parts of late. The actor who was seen in a grey shade in the series Aarya and a cobbler who is a quintessential nice guy A Suitable Boy, talks about how he is open playing all kinds of roles that can leave an impact on the story. He also shares the difficulty he faces to break away from the guy next door image and the changes he observed in the web world in the last few years.
Achieved a wholesome image as an artist in 2020
OTT has helped me immensely because it made me part of some very interesting stories and has given me opportunities which I had no idea I could get. People keep saying that they could never imagine me in a negative or a grey character but it happened in the series Aarya, and that change will reflect in many other series that are going to come out soon. It has really made my image as an artist come alive and made it wholesome.Most of the shows that I am part of are truly ensemble pieces and the parts put me in a very interesting space. It widens my zone as an actor as well as nurtures me as an artist. A Suitable Boy and Aarya were contrasting roles that nurtured my artistic skills.
Initially, most content on the web got the spotlight due to sensationalism. Certain elements were shown that the audience were not exposed to and had a shock value. But now, we have gotten over it and are back to basic essentials – story and characters. This is the biggest change I have seen in the years I have worked for the web.
Breaking away from general perception
An actor wishes for variety and digital platforms are offering me the kind of roles I was always longing to do. I am finally getting the opportunities that are bringing versatility to my career. I always wanted to explore negative and dark characters. Fortunately or unfortunately, I was looked at as 'guy next door'. To convince people I could be more than that was very difficult for me. Opportunities come now and people turn around and say you are good in these things as well and my answer is I am the same performer but now I am performing different things and that's why you are able to see me in a different light.
The fruits of playing contrasting characters around same time
I started shooting for Aarya right after finishing A Suitable Boy and both were shot in the years 2019 and early 2020. As far as Jawahar in Aarya is concerned, the fact that I was getting to do something different and getting to play someone who is no way close to me in real life attracted me. My wife says I am more close to Haresh in A Suitable Boywho is disciplined, a go-getter, nice to talk to and is quintessentially a good man. Both shows releasing in the same year proved really good for me because people who saw me in such contrasting characters thought he can do 'this' and 'that' as well. A lot of validation came from my family and all were proud to see me as Jawahar and Haresh.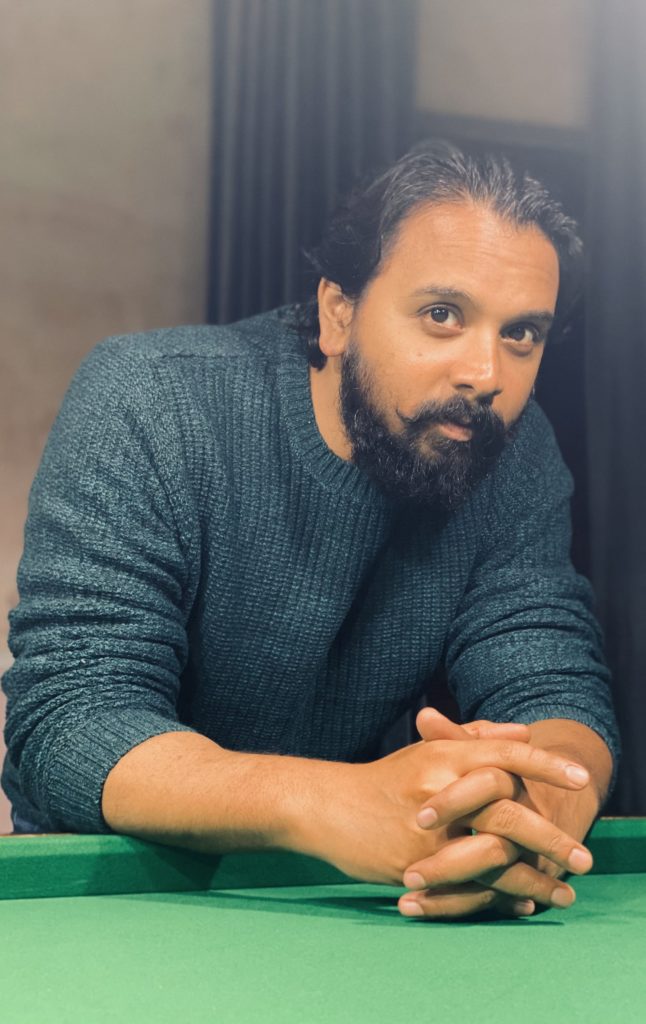 Biggest change in web over the years
Scripts are getting better and creators are thinking differently. They are not seeing it as a show they want to put out and move on to another show. They are treating it as a property they are building which they will live with. In that case, there is scope for more discipline and perfection. I see lesser loopholes in the scripts now and the characters are getting edgier and they especially focus on the story. Initially, most content on the web got the spotlight due to sensationalism. Certain elements were shown that the audience were not exposed to and had a shock value. But now, we have gotten over it and are back to basic essentials – story and characters. This is the biggest change I have seen in the years I have worked for the web.
What I concentrate on in a script
See Also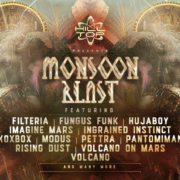 I look at the bigger picture of how a story is going to turn out. I feel Jawahar came into the limelight because Aarya was a great show. I was part of an excellent cast and an amazing director was driving the show with the best team. For me who is telling the story and what they want to say is important. When I am reading a script I concentrate on what I have to communicate via the show runner and the director. It is not about a small or a big role but about whether you are driving the story at some point and leaving your mark in that story.
On the Calendar: A film titled Aafat-E-Ishq is going to be released on Zee 5 soon. We shot it in Nashik at the height of the pandemic when we were coming out of lockdown in September. Director Indrajit Nattoji whom I fondly call an artist, painted each frame beautifully. It's a film about love, magic, drama and lots of comedy. I am playing a fan of legendary singer Kishore Kumar. The film also casts Neha Sharma, Ila Arun, Amit Syal and Deepak Dobriyal. I am currently shooting for a show in which we are going back in time to the 1960s set against the backdrop of Chambal and dacoits, and I play an edgy character in this.
Take-away from the series A Suitable Boy
The character of Haresh is someone I identify with. I identify with his discipline and with the man's need to be dignified always. He is hardworking and someone who is from the roots and wants to grow to the sky. His characteristics are my takeaway which is to be grounded always and yet wish to touch the stars.
Best part about A Suitable Boy set
Working with the legendary Mira Nair the highlight. Also, it was a fabulous cast and she roped in the best of best for the series. I got to some fantastic scenes with Tanya Maniktala and Mahira Kakkar. Also the portions shot by Shimit Amin were amazing and it is an association which is unforgettable. I hope I get to work with him soon.
Magazine Sneak Peek