Khaki Tours – Heritage tours with a difference
A qualified mechanical engineer with a degree in Business Management, Bharat Gothoskar, always had his heart set on becoming a conservation architect. Canta Dadlaney asks Bharat what makes him a pioneer in this space.
Born to Sushila Raghavan, a history teacher and a journalist father, Bharat also drew influences from his school teacher, Ms. Sushila Raghavan and writer Sharada Dwivedi. "I guess I imbibed love for culture and creativity from my mom and communication skills from my dad," says Bharat who surprisingly never faced any pressure in following his heart for a career in conservation. Bharat felt a deep desire to create a culture of appreciation and self-respect, something which Khaki Tours has been associated with for the last six years.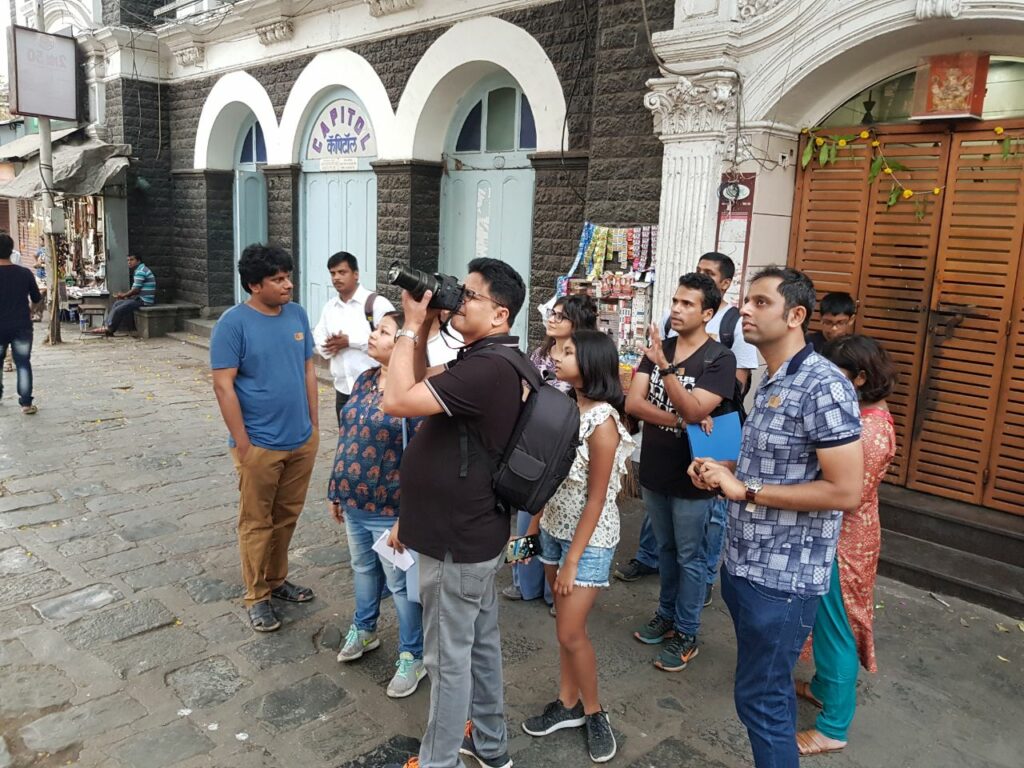 The lone ranger
Bharat had explored the landscape for long hoping to spot someone as passionate as him to set the ball rolling until 2015, when he decided he would venture out single-handedly. At the outset, it was a complete one-man show, from research, to entertaining queries on social media and taking his family members, whom he refers to as the first-ever guinea pigs on his 'free walks'. "Now, I have other guinea pigs," he breaks into a laugh, adding that as word got around, the numbers slowly increased and that set the pace for building a team.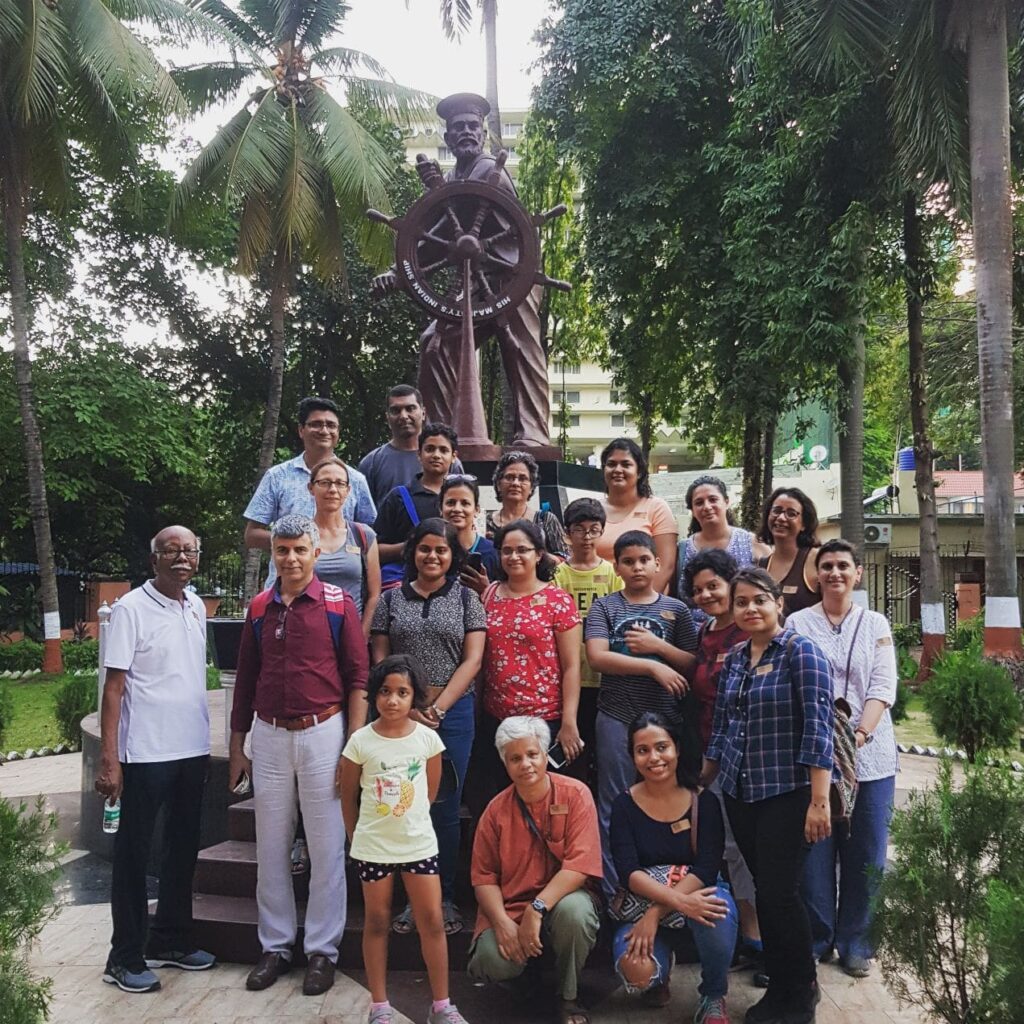 The world's first and only Urban Jeep Safari
In November of 2016, Bharat found himself stuck in a traffic jam at Bhuleshwar, South Mumbai. He realized he could have admired the architecture in that part of the city better if it weren't for staying put in a closed car. That gave birth to the concept of an open, urban safari, "the first of its kind," says Bharat. He was ready for every brickbat for this initiative. "It was an alien concept and the initial response was not great but once the wheels were set in motion, people caught on and were very enthused by it," shares Bharat. Food walks, jeep safaris, day tours and even themed tours—people welcomed it all and the numbers swelled with each passing day.
Bharat also conceptualized a unique tour for the 26/11 tragedy of Mumbai. When asked if that was rather disturbing, pat comes the reply, "People visit tragic locales of Auschwitz and Hiroshima, right? They do it not to celebrate genocide or the nuclear war but to encounter the horrors. That is what we do, too. The 26/11 event tour is a homage tour to every single spot that came under attack in Mumbai, to revere the heroism of the ordinary Mumbaikar and the sacrifices of the martyrs. The tour also includes offering flowers to all those brave hearts," he adds.
Khaki Foundation
This conservation architect established the Khaki Foundation, a not-for-profit organisation in 2018 to bring like-minded people together. He has also established 'Khaki Lab', a multi-cultural space that hosts a library with a wide range of books on Mumbai city. One can also be party to various events and exhibitions as well as workshops organised by the Lab.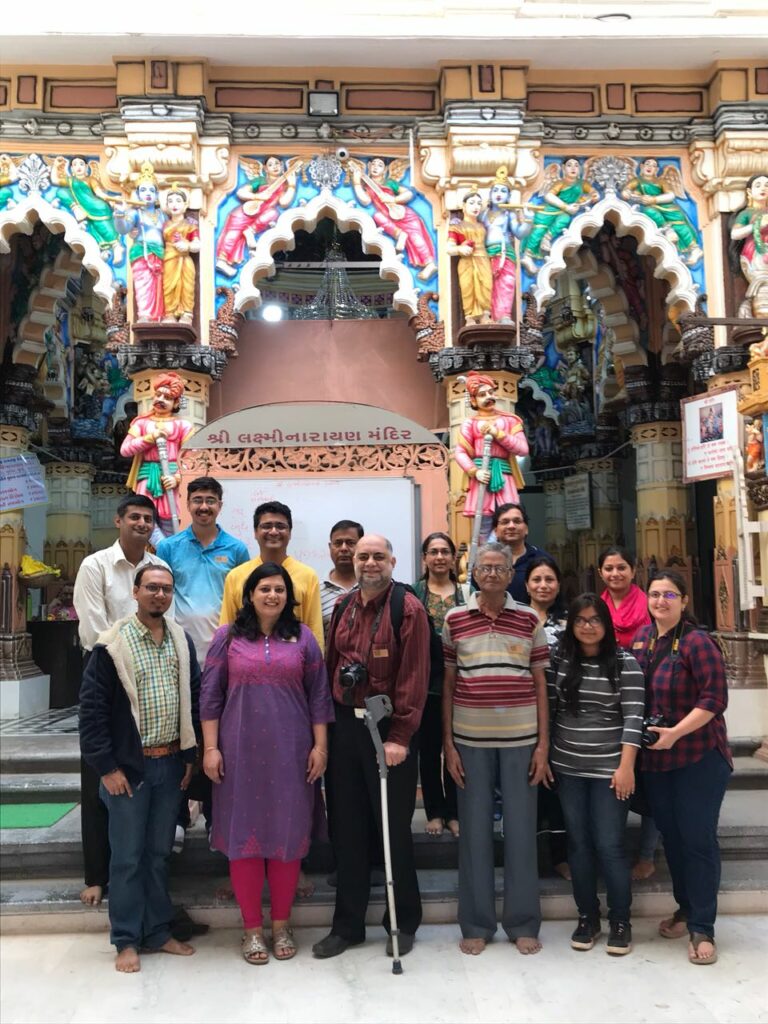 The Ambassadors of Mumbai
This is how Bharat addresses his team members, "Not a single one is a tourist guide in the conventional sense. They are working professionals from different walks of life who make time outside of their regular jobs to host visitors. They are of course, trained intensively on the city's history, geography, architecture and culture. They are given practical training on hosting—communication skills, storytelling, and other requisite skills. In our recent recruitment drive, we had 150 applications, trained 35 personnel and finally only 7 made the cut."
The future
With no regrets whatsoever at his chosen path, Bharat believes that heritage tourism has a bright future for those aspiring to embrace it as a career, "Academic institutions are already stressing upon the importance of heritage conservation in schools and colleges as are parents. The education has already started. We just need to accelerate it."
In the fast-lane
When total strangers walk up to us in public places and say that Khaki has changed the way they look at their own city.
One tour that left a lasting impact
#WonderWomen – A walk that talks of 20 pioneering women who worked or stayed in a small enclave of Gamdevi.